Rental Rates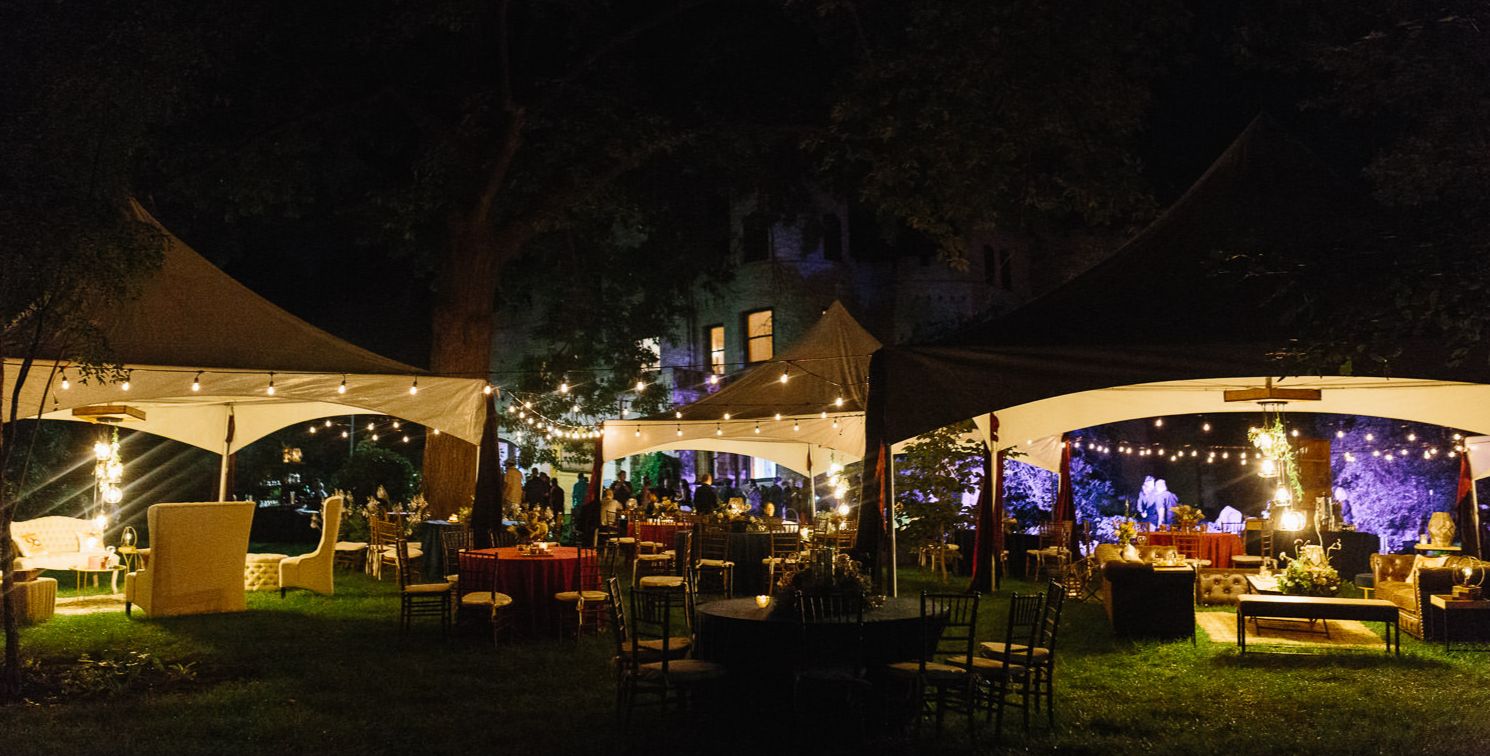 | | Monday-Thursday | Friday | Saturday | Sunday |
| --- | --- | --- | --- | --- |
| Private Events | From $1,100 | From $2,400 (20% discount for groups of 50 or less) | From $3,200 (20% discount for groups of 50 or less) | From $2,200 (20% discount for groups of 50 or less) |
| Outdoor Events | $600 | $800 | $800 | $800 |
| Ceremony+Reception | From $1,200 | From $2,600 (20% discount for groups of 50 or less) | From $3,200 (20% discount for groups of 50 or less) | From $2,400 (5–10PM only) (20% discount for groups of 50 or less) |
| Ceremony ONLY (indoor) | $850 (2hr max) | $1200 (2hr max) | $1800 (2hr max) | $1200 (2hr max, 5–10PM) |
| Ceremony ONLY (outdoor) | $700 | $800 | $800 | $800 |
Dressing Room Fee for Bridal Party Only = $150 for up to 1 hour (Ceremony ONLY)
Ceremony ONLY (outside) Access to restrooms for guests = $75
Rehearsal (1 hour, based on availability) = $150 (Beyond 1 hour, an additional $100 will be charged for each 30 minute period.)
SPECIAL PRICING: 20% off for groups of 50 or fewer for Friday, Saturday, and Sunday! Applies to Ceremony+Reception and Private Events.
All rental times are from property arrival time to property exit time, including vendor access and all teardown and cleanup.
Last call for any event is 10:30PM and event end time is 12AM (final departure, including all cleanup)
Staff, event security, damage deposit, and use of one of our preferred caterers will be in addition to the rental fee.
Security will be required at your event. Security is hired at a rate of $30.00 per hour. One security officer is hired for every 75 guests.
A $750.00 damage deposit is required for all events. A post event walkthrough will be performed by our Facilities Operator and the damage deposit will be returned in part or in whole according to their report.
Rental includes:
Use of the main floor (second floor available for additional dinner seating only)
Castle owned tables and chairs for indoor use
Use of gardens and grounds
Wi-fi
Ample on-site parking
In order to secure a booking date, the Castle must receive at least ½ of the rental fee and a signed contract.  The remainder of the rental fee, other fees and the damage deposit will be collected six weeks prior to the rental date. A reminder e-mail will be sent 10 days prior to the final payment due date.
*all programs, policies, dates, times and prices are subject to change*
---
Floorplan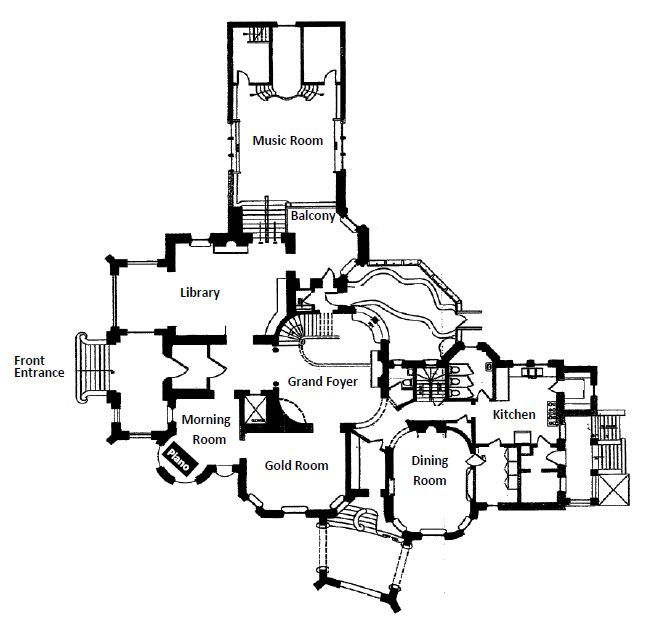 ---
---
Next Steps