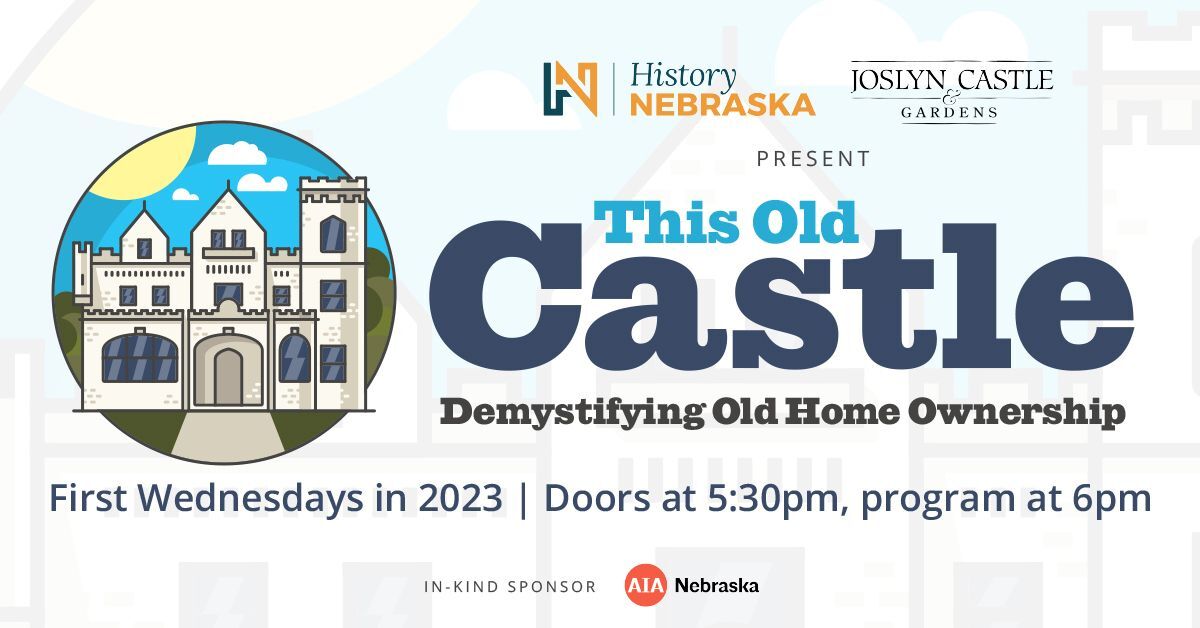 This Old Castle
Old home ownership is not for the faint of heart (trust us, we know!), but we're here to help!
We've teamed up with our friends at History Nebraska to bring you a series designed to demystify maintaining and preserving your old home or building. We're calling it This Old Castle, and you're invited to learn alongside us from the best experts in town. 
From insulation, to windows, to tax incentives, to decorative trim, to choosing the right paints...it can be a lot. We've gathered some of the most respected craftspeople break it down for us, brick by brick. 
In addition to interactive presentations from the experts, attendees will be the first to learn about (and see) the major restoration projects happening inside the Joslyn Castle. After the presentation, we'll open up the floor for attendees to crowdsource solutions from fellow novice preservationists, share successes, and of course, share challenges.
This Old Castle happens every First Wednesday in 2023. We'll be dropping upcoming topics quarterly and Joslyn Castle Keyholders will be the first know. Not a member yet? This is a great time to become a Keyholder, as members receive half-price admission for This Old Castle for the entire year (only $5 per event).
---
A few notes for Architects and Real Estate Agents:
We are thrilled to partner with AIA Nebraska to offer HSW CEU credit hours on most installments of the series. 
This Old Castle is accredited with the Nebraska Real Estate Commission to offer continuing education credits for realtors on most installments of the series. 
Architects and real estate agents, check the individual listings on the events calendar for sessions offering continuing education prior to attending. 
---
This material was produced with assistance from the Historic Preservation Fund, administered by the National Park Service, Department of the Interior under Grant Number P22AF01245. Any opinions, findings, and conclusions or recommendations expressed in this material are those of the author(s) and do not necessarily reflect the views of the Department of the Interior.
Past Presentations:
December 6 - Concrete Fundamentals for Homes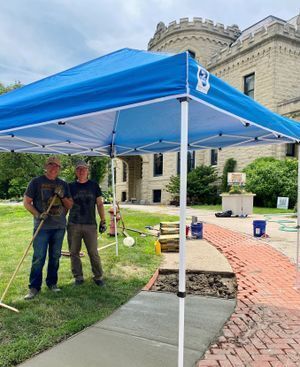 SOLD OUT
John Brennan and Jonathan Krainak, board members with Preserve Omaha, present, "Concrete Fundamentals for Homes." We'll explore the history of concrete from its discovery to modern day, as well as cover the fundamental characteristics. They will guide us step-by-step through a successful small scale concrete placement and help us identify factors leading to concrete failure and how to avoid them.
About Our Speakers:
Jonathan Krainak
Jon is an Omaha native and a graduate of Central High School and UNO. He served in the US Army Reserve from 1988-1996. Today, he works as a technology professional including as a systems analyst and director. He is an assistant property manager of a 4-unit multi-family home. He currently serves on the board of directors for Preserve Omaha, a 501(c)3 non-profit with a mission to educate, advocate, and take action to save cultural and historic places.
John Brennan
John is an Omaha native and a graduate of Tech High (the last graduating class!). He earned his BS in Construction Engineering from Iowa State University and served in the US Navy from 1989-1993. He is the owner and property manager of a 4-unit multi-family home and has worked in the construction industry for decades. His work includes general contractor, architect's representative, owner's representative, and a facility manager. He currently serves on the board of directors for Preserve Omaha, a 501(c)3 non-profit with a mission to educate, advocate, and take action to save cultural and historic places.
---
November 1 - Stained Glass Conservation and Restoration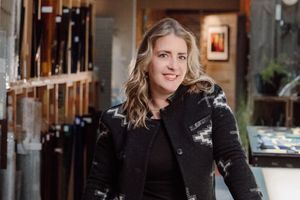 UPDATE: Due to illness, tonight's presentation will be rescheduled! If you've reserved a spot, check your email for refund information. 
For the November installment of This Old Castle, we welcome Jenna Lambrecht of Lambrecht Glass Studio, Inc. Jenna will lead a presentation for best practices of caring for your home's stained and leaded glass. Jenna is also currently working on a stained glass restoration project of the Joslyn family mausoleum window in Forest Lawn Cemetary. She'll give us an update on the project and her methods. 
About our speaker:
For over a thousand years, stained glass windows have combined grace and function to stunning effect - captivating onlookers with vibrant scenes, patterns, and compositions steeped in light.
It's a tradition Jenna Lambrecht of Omaha's Lambrecht Glass Studio carries on today, one she learned under the careful tutelage of her father, Mark Lambrecht.
"My parents started the business in '78, in the house I grew up in," Jenna recalled. "Kind of a strange place for a kid to grow up in, but it was a safe and fun place to be, constantly surrounded by creative energy."
While Jenna picked up design cues from her mother Kristi, it was time spent with her father - evenings passed patterning and cutting glass in the Old Market studio or instructive noontime meetings with prospective clients - that solidified her descision to helm the studio in 2020.
Lambrecht Glass Studio, Inc. works in traditional methods while also embracing the contemporary side of glass, offering the most modern materials and ideas.
---
October 4 - Bricks and Mortar: The Building Blocks of Maintenance and Restoration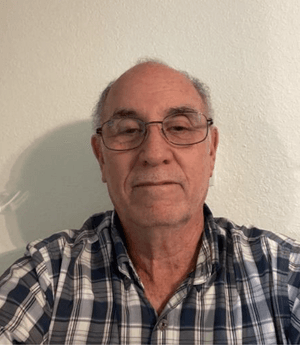 For the October installment of This Old Castle, we welcome Gary Keshner, owner of Creative Sculpture and Restoration out of Kansas City. Gary will introduce attendees to the benefits of, and best practices for, the maintenance, repair, and restoration your masonry. Use of incompatible or overly aggressive maintenance and repair methods can damage rather than improve masonry. Attendees will learn why and how to specify appropriate repair and maintenance materials and methods for brick and stone substrates. Gary is an experienced mason who will reference numerous products and projects as examples.
About our speaker:
Gary Keshner has been in the masonry restoration business for over 30 years, and has represented Cathedral Stone Products for the last 12 years. Gary received his B.F.A. from the Kansas City Art Institute in 1977, and began his own company, Creative Sculpture & Restoration, in 1983, specializing in preserving and restoring historical stonework. Over the past years, growth and knowledge of techniques and products, both old and new, have allowed the company to prosper. Supporting Cathedral Stone Products, being expertly trained and experienced with the latest masonry restoration systems, while embracing and using environmentally-safe masonry restoration preservation products has been crucial for Gary and his company's growth. He consults on projects with contractors, talks with architects about products for specification, and works diligently to provide the best work product for preserving historic stonework.
---
September 6 - Off the Wall: Preserving Your Plaster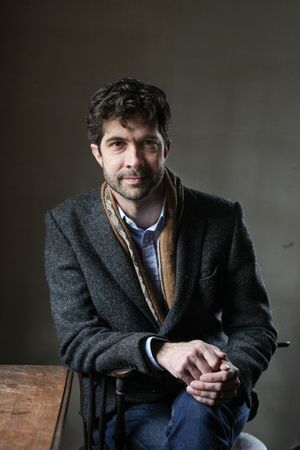 For the September installment of This Old Castle, Lee McColgan will introduce attendees to the benefits of, and best practices for, the maintenance, repair, and restoration of historic plaster finishes. Attendees will be able to describe the different types of plaster back-up and coating systems and which are most used in late nineteenth and early twentieth century, as well as the differences between lime and gypsum plaster (plaster of paris) and the appropriate applications for each. This installment will include a demonstration from Lee inside the Castle!
About our speaker:
Lee McColgan, owner of Helve Co. Handcraft, is a craftsman, writer, artist, and aspiring gentleman farmer. His childhood was full of exploring the Green Mountains of Vermont, constructing crude structures in the woods, damming streams to make swimming holes, and building bonfires.
After college, the responsibilities of adult life took him on a detour into financial sales in Omaha where he lived in a historic home in the Dundee neighborhood. After a little more than a decade, he felt the pull back to craft. And thus, Helve Co. was born.
At Helve Co., he restores historic buildings using traditional materials and methods used in original construction. He also makes and sells custom furniture and tools inspired by the work of earlier artisans.
Most days you'll find Lee in his workshop on his horse farm on the South Shore of Massachusetts, where he currently resides with his wife Liz. Follow his preservation work on Instagram at @helvehistorictrades.
---
August 2 - Tips and Tricks for Researching the History of Your Older Property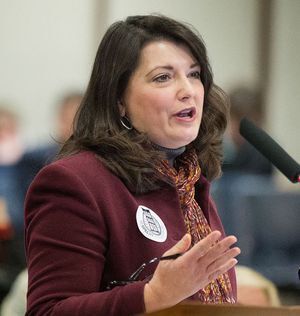 For the August installment of This Old Castle, we welcome local researcher and historian Kristine Gerber to present "Tips and Tricks on Researching the History of Your Older Property." Kristine has spent almost 25 years producing books on Omaha's history and the past 10 years getting Omaha properties on the National Register. Along the way she's discovered where to go to uncover the history of Omaha's people and its places. Learn her secrets while also taking home her updated list of go-to resources so you can make your own discoveries.
About our speaker:
Kristine graduated from Kearney State College where her journalism major gave her a love of meeting people and telling their stories. For the past 25 years, Kristine has done just that by uncovering and sharing the history of Omaha and its built environment through publications, events, and advocacy work. Currently Kristine manages Omaha Public Schools Making Invisible Histories Visible program. She spends the summer teaching secondary students and social studies teachers how to research and share Omaha's diverse history and during the school year writes social studies curriculum incorporating Omaha and Nebraska history into OPS classrooms.   
---
July 5 - The Preservation and Restoration of your Wooden Doors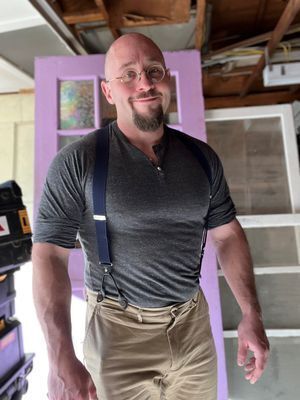 James Sechser, proprietor of Wattle and Daub Historical Craftsman, will analyze the construction of doors common in our area, how they were made, and how to restore their cosmetic integrity and functionality. Common problems and solutions will be addressed, such as: how to align an out of plumb door, weatherproofing, replacing broken glass, repairing wood rot, and much more. With the aid of case studies and history lessons, attendees should leave the class with new appreciation for their wood doors and the knowledge and courage to tackle their projects.
About our speaker:
James Sechser is the proprietor of Wattle & Daub Historical Craftsman and specializes in the restoration and maintenance of original doors, windows, and many other old home related items. James' goal is to make restoration available to all dwellers of old homes via affordable pricing and service options, entertaining barters, and providing educational opportunities to those who just need a little help getting a restoration project completed. 
James has worked on many homes and businesses in the older Omaha neighborhoods, throughout Nebraska and Iowa, and hopes to do work in South Dakota and beyond as well. He has worked on National Registry buildings, courthouses, all kinds of homes from many periods, barns, farmhouses, bakeries, and many more. Restoring these beloved architectural features for decades of more use is James' motivation as a restoration carpenter. He hopes that you can find this passion, or at least an appreciation for it, too. 
---
June 7: Historical Landscapes with Environmental Appeal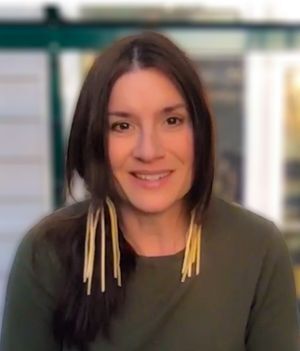 SOLD OUT; For the June installment of This Old Castle, we're excited to get outside and into the beautiful gardens! Unlike historic structures, the garden is alive.  This tour of the historic Joslyn Castle gardens, a Nebraska Statewide Arboretum landmark affiliate, will discuss the importance of landscape in historic environments, including the unique challenges of designing, preserving and restoring them. The tour will include a hands-on demonstration in one of Joslyn Castle's planting beds.
Join us as we learn how to identify flora that pre-dates the architecture of the Joslyn Castle, as well as employ landscaping practices that are compatible with historic structures. Using the Prairie Style ethic of Jens Jensen's Joslyn Castle gardens as an example, participants will explore contemporary design in historic landscaping styles.
Wear good shoes and meet us in the gardens!
About our speaker:
Kim Kneifl has over 10 years of experience in the landscape industry. She has a Master of Landscape Architecture from Kansas State University where she was recognized with the King Medal for excellence in architectural and environmental research. Currently, she seasonally divides her time between designing environmental gardens for the homeowner, curating unique flower bulb arrangements and teaching as an adjunct instructor for the Horticulture, Land Systems and Management department at Metropolitan Community College. Beyond the garden, Kim enjoys spending time with her family and running.
June's presentation is sponsored by Midwest Laboratories. 

---
May 3 - Preservation and Care of Historic Wood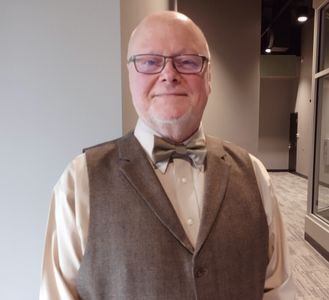 The Joslyn Castle is excited to welcome a member of our Castle team to the This Old Castle line-up for a presentation about the care of wood in old homes. Mark Williamsen keeps our rare and exotic woods looking their best - and he's ready to share his expertise with you!
Attendees will learn how to identify existing coatings on their woods, and which contemporary coatings are compatible with historic woods. We'll also learn how to address water damage and sun fade issues, and how to prevent future damage. The Castle will be our classroom tonight, as we see Mark's work in action around the historic property. 
About our speaker: Mark Williamsen is a native Nebraskan and grew up in the area around Blair, Nebraska. He has a life-long love of antique furniture and old homes. As a child, he spent many hours in his grandmother's Victorian home. They would go to estate sales to find furniture for the home. These precious treasures became restoration projects for them to work on together in the winter months. As he grew older, he also spent many hours helping to maintain the home. It was a hands-on education to learn the techniques of restoration.
Many furniture restoration techniques he has learned over the years are also applicable to restoration of the woodwork in historic homes. He has used these skills at Joslyn Castle.  
---
April 5 - Decoding Tax Credits, Landmarking, and the National Register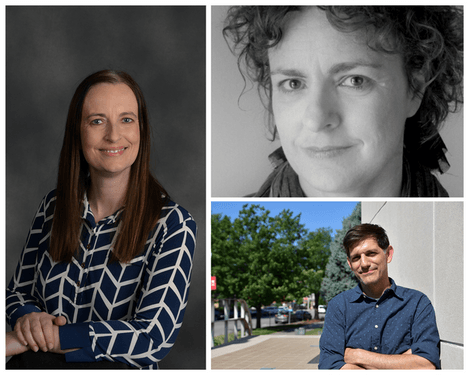 Join us for a panel discussion about the potential benefits and designations available to old home owners. Our esteemed line-up of leaders in the preservation community include Certified Local Government and Outreach Coordinator Kelli Bacon of History Nebraska, Senior Tax Credit Coordinator Ryan Reed of Roisin Preservation, and City of Omaha Historic Preservation Planner Shelley McCafferty.
What is the difference between the National Register and a Local Landmark designation, and what is the process to apply for each? What type of funding is available for homes with historic designations? How do old home owner navigate historic preservation covenants in deeds? 
And maybe most importantly: who can help as you navigate these programs?!
About our speakers - 

Kelli Bacon is the Certified Local Government and Outreach coordinator at History Nebraska. In that capacity, she works with communities and people who want to promote historic preservation principles, heritage tourism, economic development, and education by saving and using the historic resources that are important to them. Bacon also manages the historic preservation covenant program and is helping administer the National Register of Historic Places program. In her free time, she enjoys traveling to visit historic sites, museums, and drinking craft beer.
Shelley McCafferty has been the Preservation Administer for the Omaha Landmark Heritage Preservation Commission for the past two year.  Having earned a Master of Architecture degree in 1996, she has over 20 years of experience in historic preservation as both a planner and architectural designer.  
During his 15-year career as a historic preservationist, Ryan Reed has worked in advocacy, material conservation, and architectural documentation. Currently, he is the Senior Tax Credit Coordinator with Rosin Preservation, a full-service historic preservation consulting firm based in Kansas City, Missouri. Previously, Ryan was the Historic Tax Incentive Coordinator with the Nebraska State Historic Preservation Office for over seven years. He holds an MA in History from the University of Missouri and an MFA in Historic Preservation from the Savannah College of Art and Design. Ryan has no tattoos and his preferred drink is Four Roses with a single ice cube. 
April's presentation is sponsored by the Nebraska State Historical Society Foundation. 

---
March - Safe Historic Window Restoration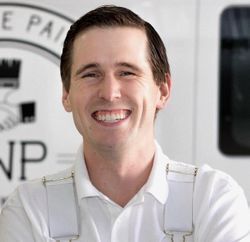 David White presents "Safe Historic Window Restoration." We will learn how to identify the proper safety equipment for PPE and a safe work site, and why steam and infrared are the safer methods for paint removal. In addition, we'll safely dismantle a double hung window for restoration and explain the benefits of window restoration to a building and community's welfare.
About our presenter: David White is the owner of Aksarben Window Works, a window restoration company specializing in full window restoration and interlocking weatherstripping. With two decades in the painting and finishing trades, David brings passion, knowledge, and advocacy to window restoration and preserving historic buildings in Omaha and the region.
---
February 1 - Painting in Historic Homes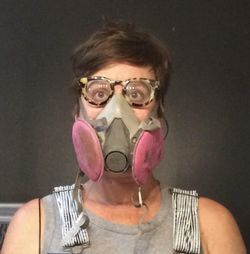 Aimee Struble presents "Painting in Historic Homes." Join us for a discussion on safe and effective paint practices, how to choose the right paints that are eco-friendly and old house-friendly.
About our presenter: Aimee Struble is the owner of NOLA Paint Girl. An historical architecture enthusiast, Aimee has returned to Nebraska after two decades in New Orleans, LA. As a locally licensed contractor, she has 20 years experience in residential trades with a focus on painting, repair and rehabilitation of old homes. She makes use of eco friendly products and practices in all projects.You can find examples of her work at NolaPaintGirl.com or follow her IG page, NolaPaintGirl.
---
January 4 - Energy Efficiency and Healthy Homes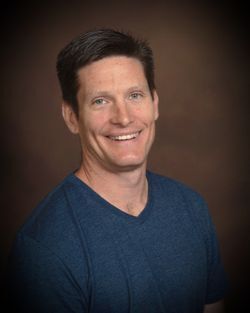 Course participants will learn how to make home improvements that will improve thermal comfort while not decreasing indoor environmental conditions. Tonight we'll learn about the application of basic building science principals in older homes, the knowledge on how to insulate and air seal older homes, the knowledge of how to manage moisture in older homes, and what type of HVAC equipment to request from contractors.
David Holtzclaw is the Principal of Transduction Technologies, a small engineering and building science consulting firm in Omaha, NE that specializes in energy and building diagnostics. Transduction Technologies primary serves the residential, commercial, and industrial markets.
January's presentation is sponsored by Better Homes and Gardens, The Good Life Group, Old Omaha Vintage Real Estate Team. 
Click here to view a recording of January's presentation. Passcode: .9+3N5il