Yoga at the Castle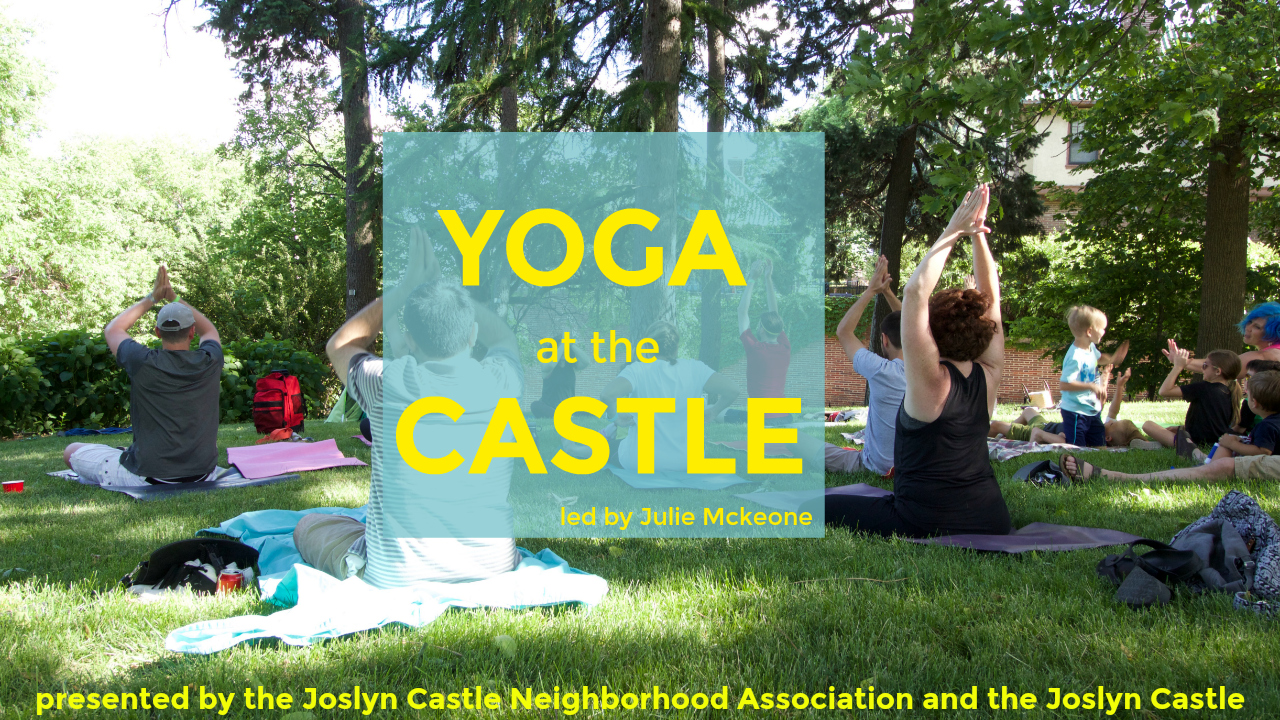 The Joslyn Castle and the Joslyn Castle Neighborhood Association are excited to partner on "Yoga at the Castle," a free, four-part series for the community!

On Thursday evenings in June, join us on the north lawn with yoga teacher Julie Mckeone for gentle yoga in the shadow of the historic Joslyn Castle. This class is suitable for all ages and skill levels, from the beginner to the experienced yogi. The session will end with guided relaxation together with the soothing sounds of singing bowls.

All classes will begin at 5:30pm, and participants are encouraged to bring their own mats. After class, the Joslyn Castle invites you to walk over to our free Summer Fun Series with the Papio-Missouri River Natural Resources District on the east lawn at 6:30pm!

About our Yogi: Julie McKeone is a teacher at My Studio Anahata Yoga. She can also be found teaching yoga at Fontenelle Forest, surrounded by the beauty of nature, with background music provided by the birds. Julie is also a Certified Forest and Nature Therapy Guide, offering walks at Fontenelle Forest and Lauritzen Gardens. She is a strong believer in the healing power of nature, yoga and time spent slowing down.