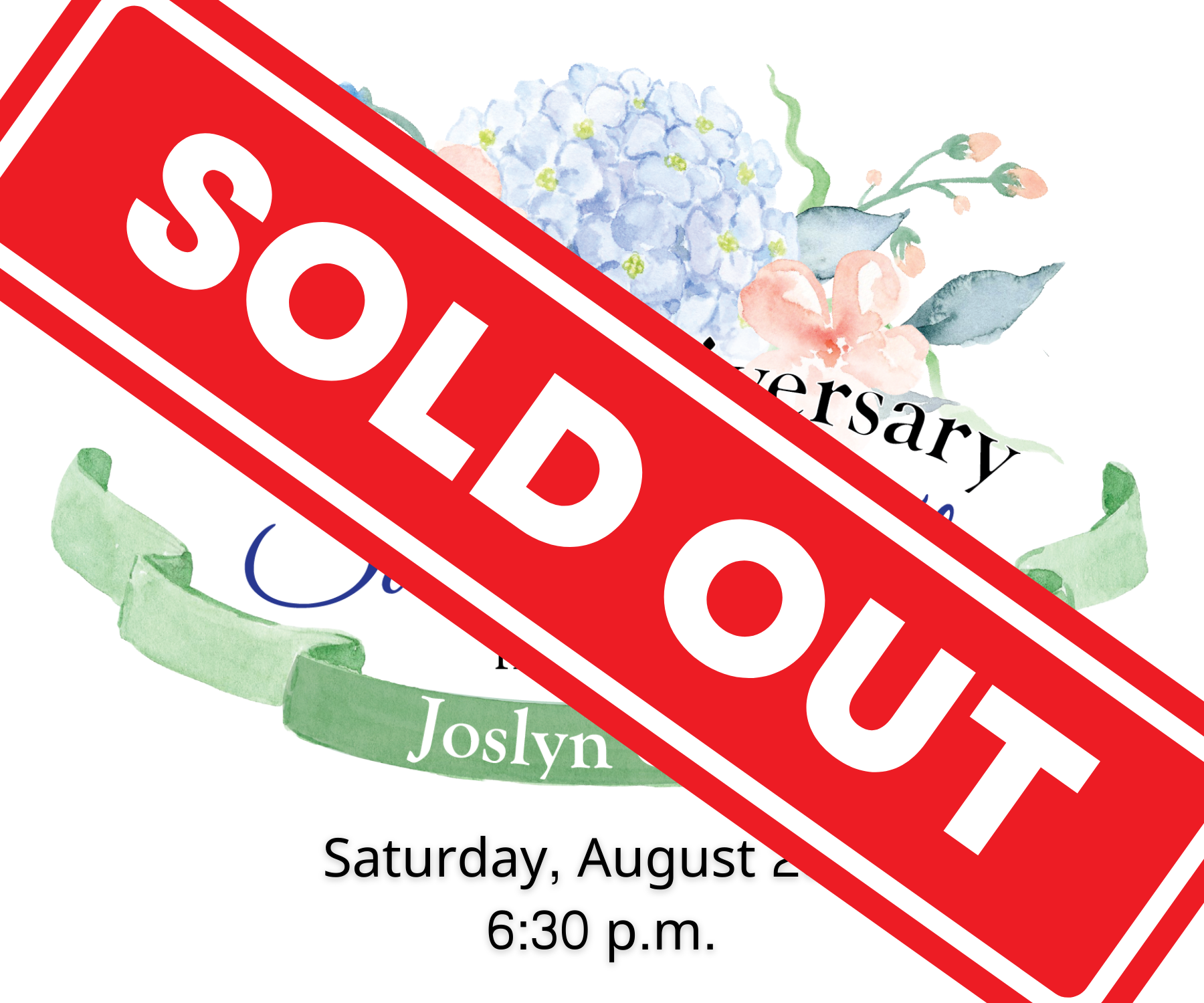 This form stopped accepting submissions on August 27, 2021 12:00 pm CDT.
Party Like a Joslyn as We Raise Funds for the Preservation of our Historic Treasure
2021 marks the 124th anniversary of a "most elaborate lawn fête" on the estate grounds of George and Sarah Joslyn. Before they built the Castle, the Joslyns hosted friends and neighbors on the 5.5 acre grounds. The Joslyn Castle Trust is excited to host our own Summer Fete on Saturday, August 28th!
The original Summer Fête featured a Russian tea room, fortune tellers, lawn games, refreshments, and music from the military brass band on loan from Fort Crook. In keeping with the original Fête's tradition, guests to the 2021 event will enjoy many of the same activities as we raise funds for the preservation and restoration of our beloved historic Joslyn Castle.
Guests will be treated to all-access tours of the Castle, from George Joslyn's mancave basement to the top of the fourth-level turret. Entertainment includes live music, lawn games (croquet, badminton, bocce), fortune tellers, tea tasting, and a beautiful meal under a tent in the gardens. 
Revelers are encouraged to embrace the throwback theme and don traditional garden party attire. Think lawn dresses, seersucker, straw hats, and suspenders! 
A hosted patron party prior to the dinner will offer sponsors and patron ticketholders first access to explore the Castle and partake in activities on the grounds while enjoying an open bar.
This event will be a fundraiser for the preservation, restoration and operations of the Joslyn Castle and grounds. Help us keep the philanthropic spirit of George and Sarah Joslyn alive by supporting their historic Omaha home.
Masks will be provided at the event if guests choose to wear one, but they are not required. Hand sanitizer will be provided upon castle and tent entry.
This form stopped accepting submissions on August 27, 2021 12:00 pm CDT.
---
The Summer Fête is a fundraiser organized by our fantastic Joslyn Castle Guild, whose mission is to raise funds and awareness for the Joslyn Castle Trust. The event is graciously being hosted by our Fête Committee and our co-honorary chairs Sandy and Kate Dodge and Mike and Laura Luther.