Speakeasy Series 2023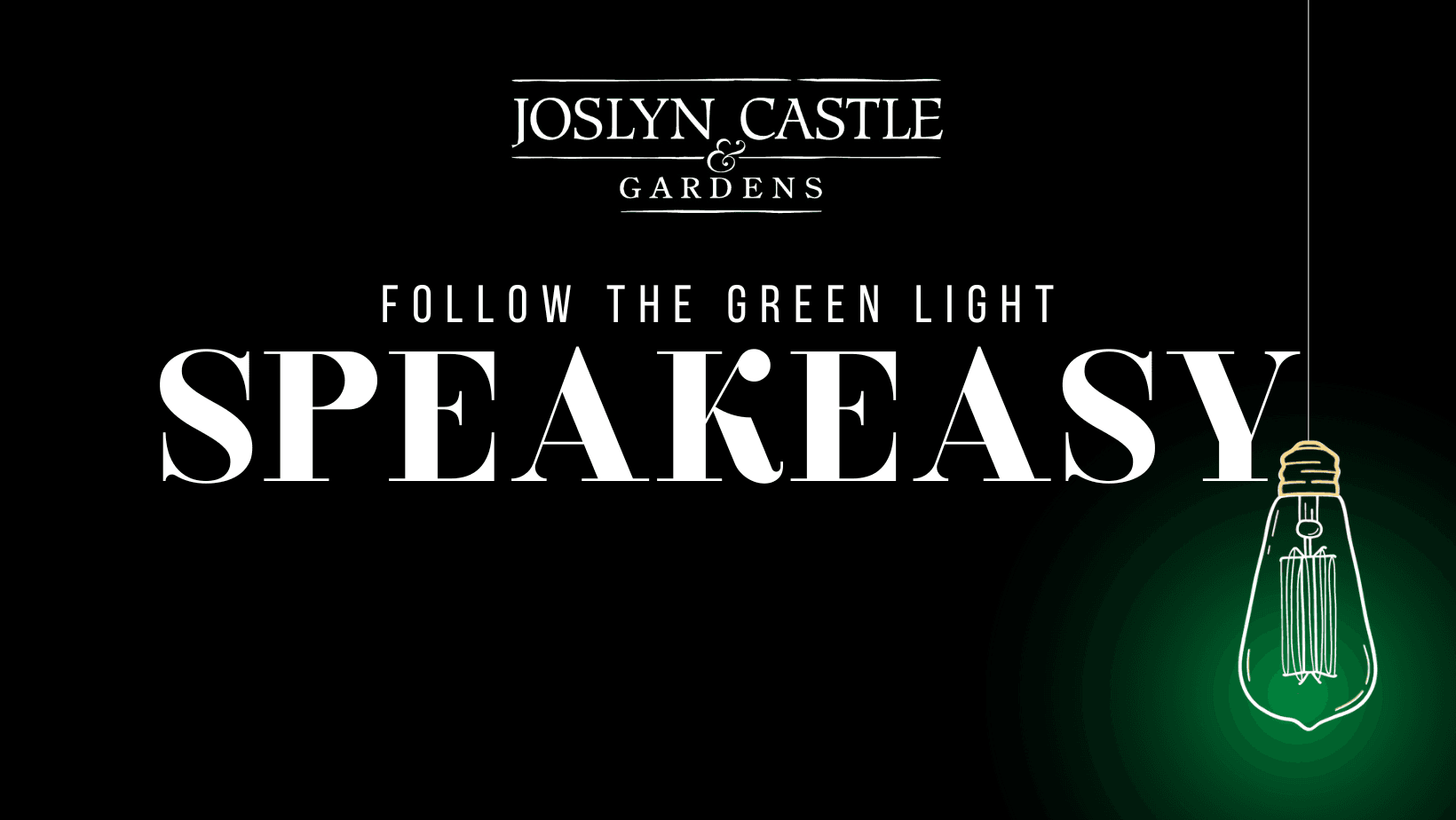 George Joslyn loved to entertain in what is considered the "original man cave." He and his friends would gather for billiards, cocktails, cigars and even bowling in the Castle basement. We imagine many a lively conversation was had amongst George and his guests.
We've partnered with some of Omaha's finest aficionados to bring you a series that George would happily toast. The Joslyn Castle Speakeasy Series is a monthly meet up that will feature tastings presented by professionals in their fields.
January through May, we will host a tasting featuring some several spirits & libations inspired by George's man cave gatherings. Choose your favorites or get the whole series!
Doors open at 7:00 pm -- You'll start with a quick walk-through of George's man cave in the Castle basement, then go upstairs to the beautiful Music Room for the presentation at 7:30.
Miranda's Cheese Love is back to create the perfect pairings for the wonderful spirits served up by Clark Ross of Mercury and by Kari Korenchen. Savory or sweet, tart, bitter, creamy or rich—each bite is selected to complement the unique flavor profile of each liquor and make your palate dance!
---
January 19, 2023 – Kari Korenchen – American Malt Whiskey
Castle friend and libations expert Kari Korenchen is back with a presentation featuring that iconic spirit: American Malt Whiskey. 
---
RESECHEDULED to March 2, 2023 – Clark Ross, Owner of Mercury – Building Your Home Bar
Our friend Clark Ross, owner of Mercury, is taking us back to basics. When you're ready for a night in, what are the essentials to build an awesome home bar? 
---
March 16, 2023 – Megan Malone, Owner of Tiny House Bar – Vermouth
Did you know vermouth is not a spirit, but a fortified and aromatized wine? We did not - and this is just one of the many ways Megan Malone will educate us about this fascinating bar essential. She'll share the history, varieties, and how to best enjoy vermouth!
---
SOLD OUT - April 20, 2023 - Clark Ross, Owner of Mercury - Four Classic Cocktails to Make Friends and Influence People
Clark has many friends and much influence. How did he achieve such standing? Cocktails. More specifically, mixing the perfect essential drink to win people over. Once you master these four essentials, the world is your oyster.
---
May 18, 2023 - Kari Korenchen - Scotch
Our resident Scotch expert Kari is back to close out the 2023 Speakeasy Series. Join us as we put a night cap on the series with the classic libation Scotch. It doesn't matter if you're an old whisky aficionado or this is your first pour, grab your quaich and join us as we enjoy this iconic drink.
---
Speakeasy Series: The Experience