Mummy Dearest Murder Mystery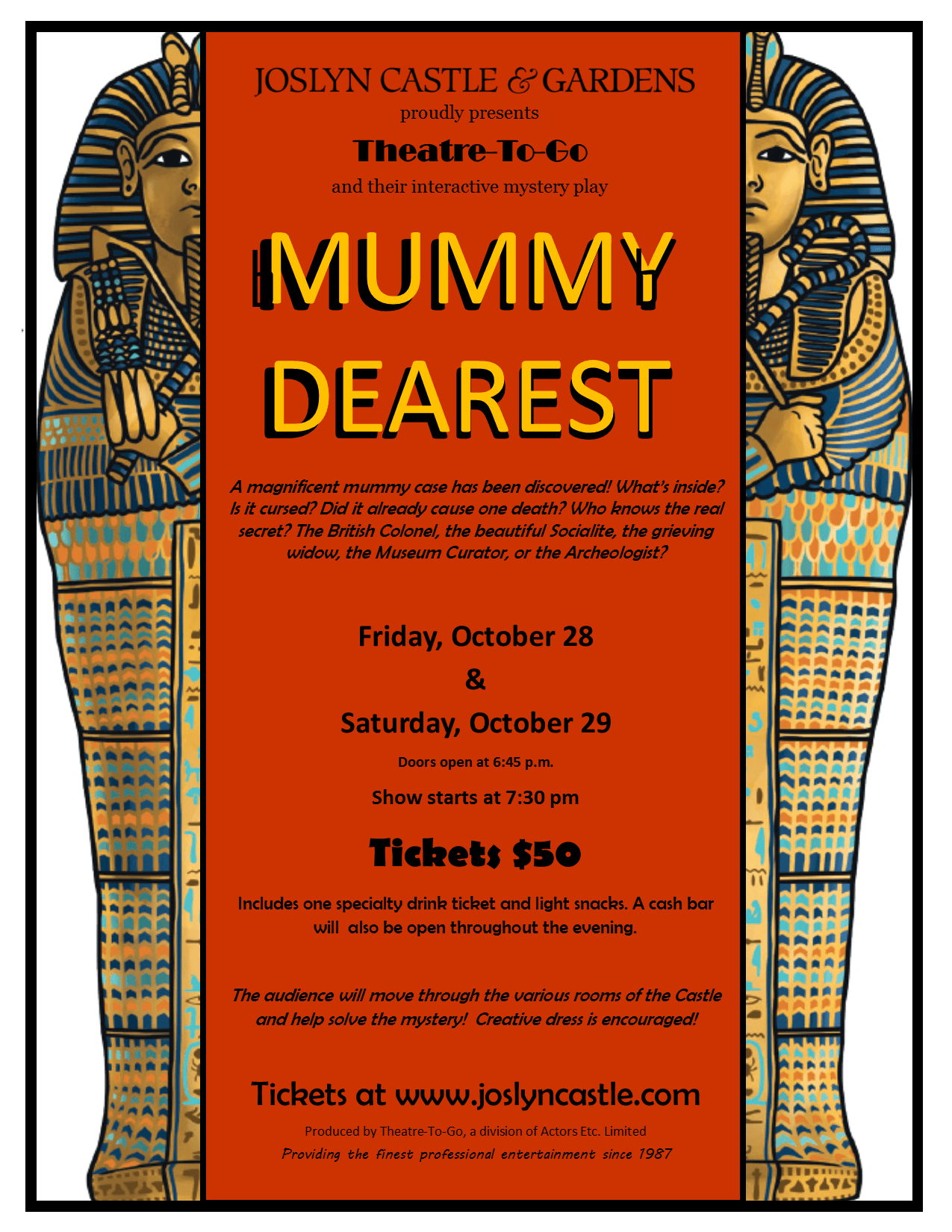 A magnificent mummy case has been discovered! What's inside? Is it cursed?! Did it already cause one death?
Who knows the real secret?
The British Colonel? The beautiful Socialite? The grieving widow? The Museum Curator, or the Archeologist? 
---
Join Joslyn Castle & Gardens and Theatre-to-Go for an interactive mystery play! 
Friday, October 28 and Saturday, October 29 at 7:30pm (doors open at 6:45pm). 
Tickets are $50.00 and includes a specialty drink ticket and light snacks. 
The audience will move through the various rooms of the Castle to help solve this mystery! Creative dress is encouraged!