Garden Lecture Series
Tuesdays in April, 6:00PM-7:00PM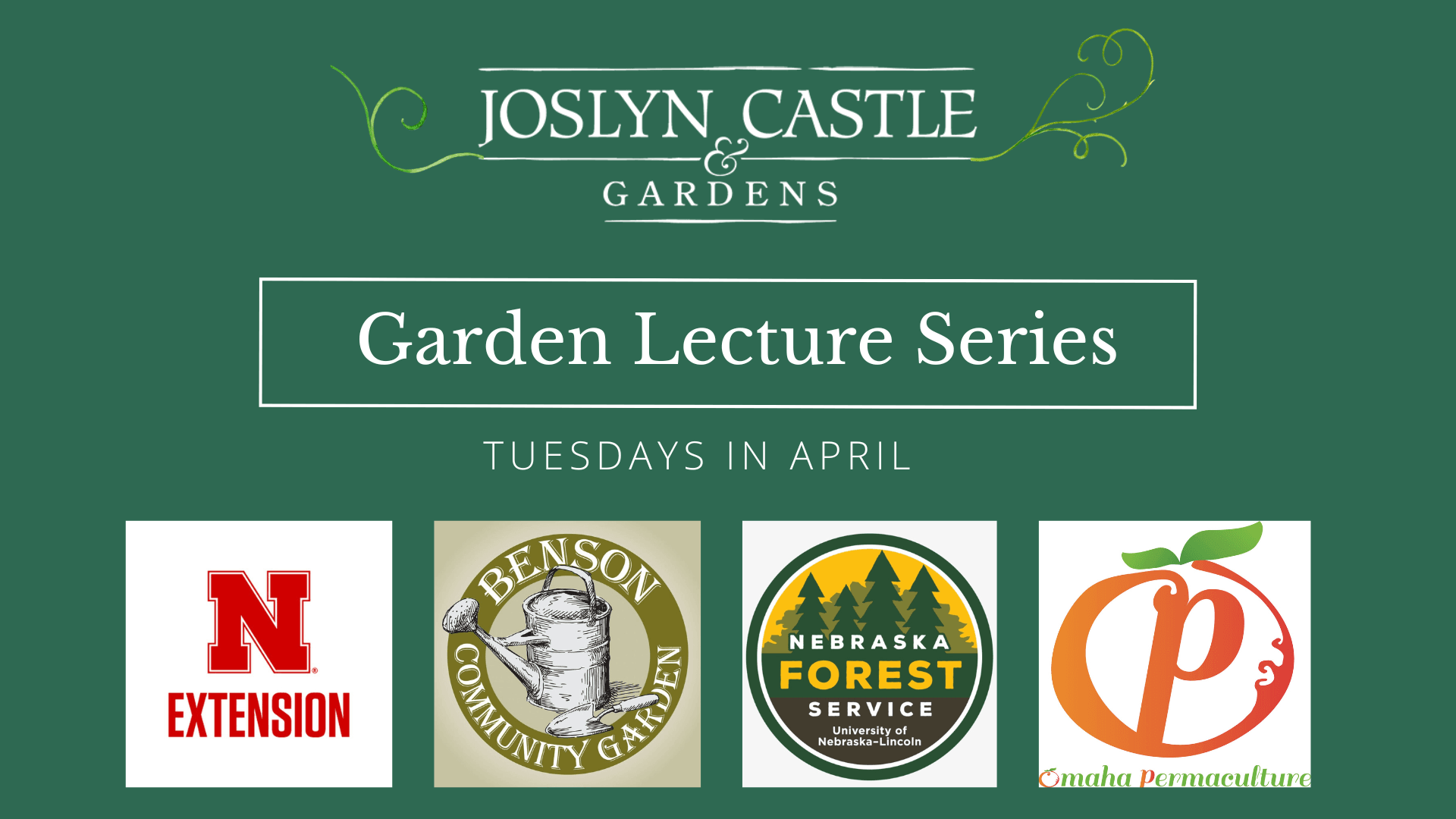 Our annual Garden Lecture Series offers a chance to learn from the best in town about all things related to gardening!
This is a FREE community series offered by the Joslyn Castle & Gardens! Presentations take place in the Joslyn Castle Music Room and RSVPs are encouraged. Doors open at 5:30pm, and the program begins at 6pm.
 
Tuesday, April 4 – DIY Home Hydroponics
John Porter – Douglas and Sarpy County Extension
Home hydroponic systems are growing in popularity for those who want to grow fresh, healthy food at home.  John Porter, Urban Ag Educator with UNL Extension will discuss the different types of systems, the best crops to grow, and the basics you'll need to know.  He'll also discuss options and costs for pre-made systems versus DIY systems you can build yourself. 
John Porter is the statewide program leader for the Horticulture, Landscape, and Environmental Systems extension program and the Urban Agriculture Extension Educator and Urban Agriculture Program Coordinator in Omaha. His role includes leading and providing strategic direction to the team of extension educators, assistants, and specialists across the state engaged in horticulture, entomology, water, and other environmental sciences. As an educator, he is focused on education, outreach, and leadership in urban agriculture and local foods in the Omaha Metro Area. He is a SARE (Sustainable Agriculture Research and Education) Fellow and incorporates the tenets of sustainable agriculture - economic viability, economic stewardship, and quality of life enhancement - into his programs. He is currently pursuing a Ph.D. in Leadership Studies with the UNL ALEC department and provides facilitation and coaching in program development and design thinking. He previously served as a county agriculture extension agent for West Virginia University Extension for eight years, where he developed the West Virginia Urban Agriculture Conference and reached audiences through various media outlets.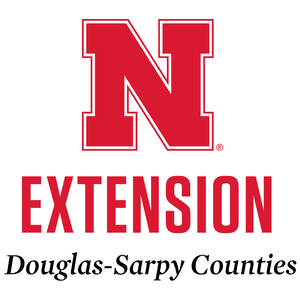 ---
Tuesday, April 11 – Growing Vegetables & Gathering Neighbors
Kurt Goetzinger – Founder, Benson Community Garden
Kurt will give a brief presentation about the Benson Community Garden, and community gardening in general, followed by a brief question-and-answer session. Community gardens have become more popular as people look for ways to reconnect with nature, their neighbors, and their food. They offer a range of benefits that go beyond just fresh produce - including social, environmental, and health benefits.
Founded in 2010, the Benson Community Garden is located at the corner of 60th & Lafayette Streets in Omaha to provide shared spaces where individuals and families come together to grow their own fruits, vegetables, herbs, and flowers. The garden features 36 different garden plots for rent in two different sizes, 4 x 8 and 4 x 12. The Benson Community Garden also offers the "Earth Stage" for live music performances, movie nights, and educational offerings. Outside the garden fence, along the curb is a food pantry box, which provides pre-packaged, nonperishable foods for people in the area facing food insecurity.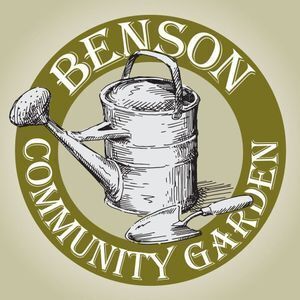 ---
Tuesday, April 18 – Swiss Army Landscaping
Graham Herbst – Nebraska Forest Service
Swiss Army Landscaping- There is so much that our yards have to offer beyond their attractiveness.  Join Graham Herbst from the Nebraska Forest Service to explore the concept of functional landscapes that engage and provide for us.  We will cover what makes landscape function well and profile a multitude of plants that provide food, medicine, crafts, and other uses.
Graham Herbst is a native Nebraskan from Omaha, with a BS in Horticulture from UNL and MS in Urban Studies from UNO.  After working in the landscape and arboriculture industries, he moved to the Nebraska Forest Service to promote innovative Urban Forestry projects as the Community Forestry Specialist for Eastern Nebraska.  Graham loves growing trees and gardening, connecting people and information and exploring each corner of the state.  He wants to hear from tree advocates about forestry challenges and opportunities in Nebraska communities.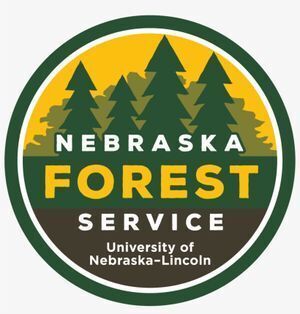 ---
Tuesday, April 25 - Edible Ecosystems on Vacant Land
Gus von Roenn – Founder/Executive Director, Omaha Permaculture
Gus is an advocate for permaculture and sustainable practices throughout Nebraska. He works through many organizations to elevate the discussion of issues surrounding healthy food accessibility, land stewardship and entrepreneurship in low-income communities. His academic background is in anthropology, sociology, archaeology, and permaculture. Currently, Gus is a certified permaculture designer integrating permaculture design consulting and landscaping into community efforts. As an advocate for everything permaculture and sustainability in Nebraska, he likes to help many organizations teach their constituents backyard endeavors that create abundance in all of our communities for all of us to share.