DIY Tabletop Conservatory
This form stopped accepting submissions on March 31, 2023 7:00 pm CDT.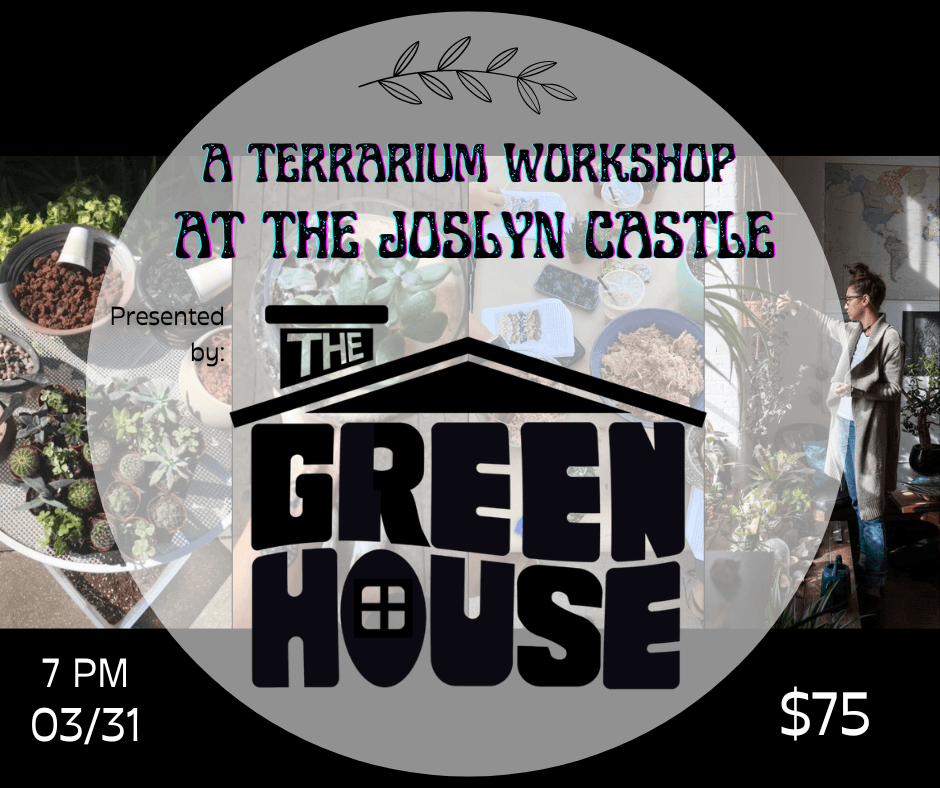 What you get for $75:
- Entry and access to the main floor of the Joslyn Castle
- An otherwise forbidden step into our conservatory
- A detailed lesson from a true professional on how to create and care for a terrarium 
- Your very own terrarium to take home with you - plants, container, the whole thing!
- One complimentary craft beer, glass of wine or non-boozy bev if you prefer or are not of age 
- Something fun to do on a Friday night that is a bit out of the norm
Join us for an evening of appreciating plants, digging in dirt with your hands, breathing in soothing herbaceous aromas, and learn how to create your own tabletop conservatory at the Joslyn Castle! We are delighted to host a terrarium workshop with Christina Mainelli of The Green House that will chisel the winter frost from your heart and evoke feelings of springtime serenity. We will also be offering you a rare peek inside of the Castle's Conservatory to inspire your creations!
The Green House is a fantastic locally owned plant boutique located in Little Bohemia where you can shop for choice house plants, plant related accessories, home décor, books, candles, and a rotating array of unique items that frankly, I can't live without. The Green House is host to many wares crafted by local artists, and all of the inventory is consciously chosen to reflect the exquisite taste and good intentions of shop owner, Christina Mainelli. Throughout the year, Christina offers various kinds of workshops in her store, and we are lucky enough to nab her up to lead one at the Castle!
 So, please join us on the evening of March 31st; the doors will open at 6:30 pm, and the workshop will begin at 7 pm. Grab a beverage from our bar if you wish and settle in for a lovely lesson on how to properly make your very own tabletop conservatory and leave with something impressive. Put it on display in your home and confidently proclaim to all guests, "I made that!"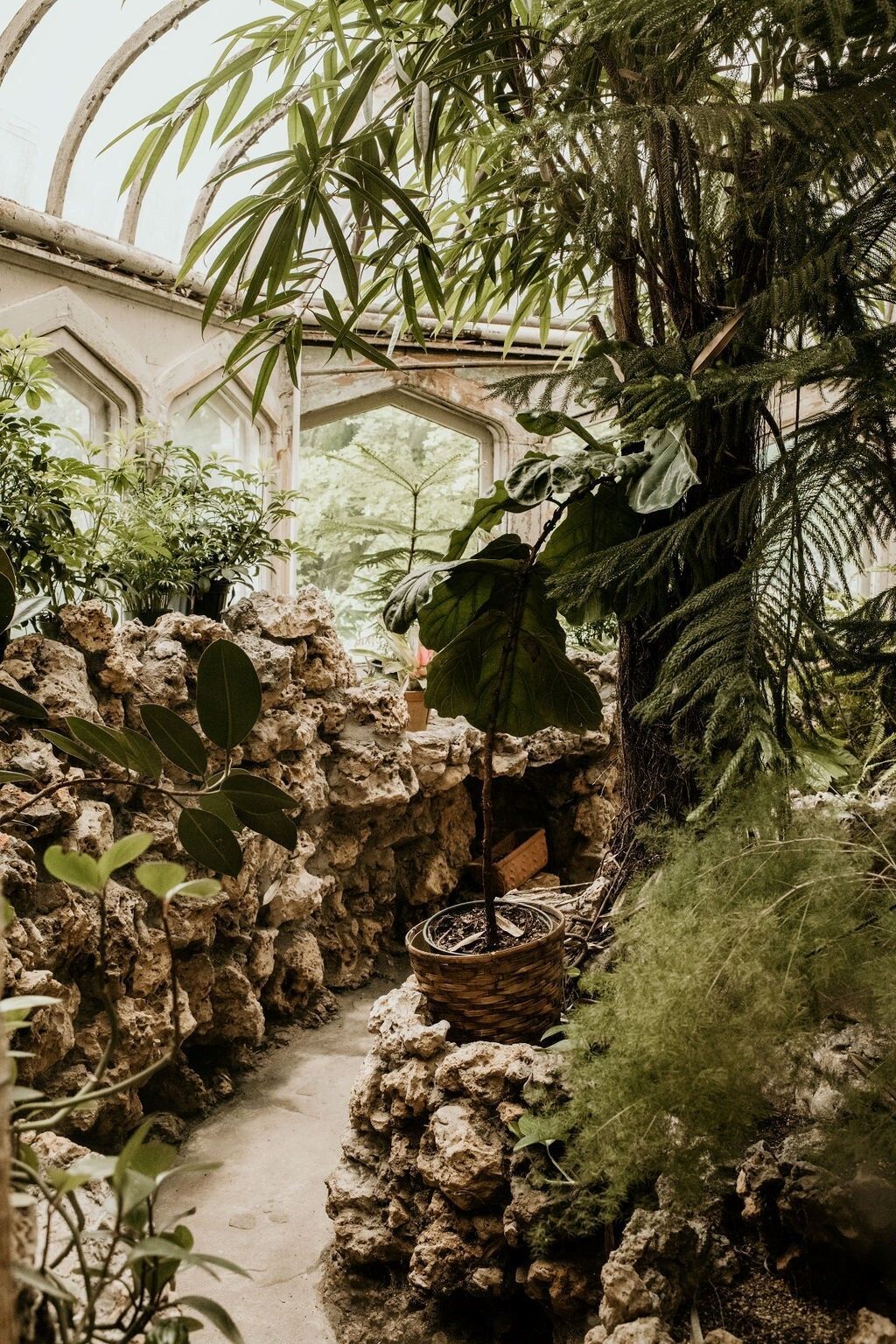 This form stopped accepting submissions on March 31, 2023 7:00 pm CDT.