A Night with Eugene Kingman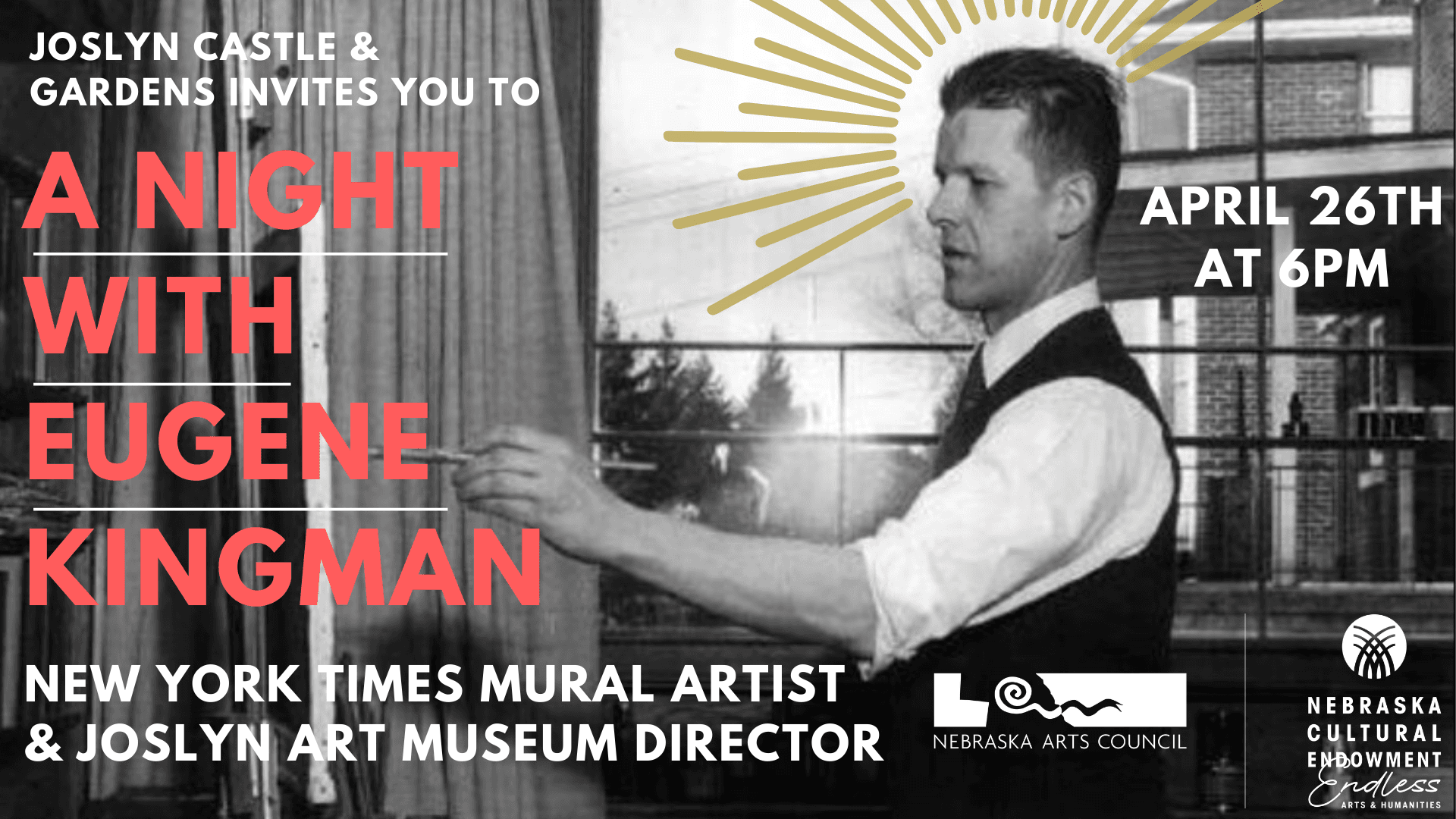 Update: this event is SOLD OUT. Thank you!
Joslyn Castle & Gardens invites to you celebrate the life and works of one of Omaha's most fascinating creative characters: Eugene Kingman.
Kingman is most well-known locally as the longest serving Director of the Joslyn Art Museum and as the creator of the New York Times mural that formerly hung in the W. Dale Clark Main Library. Our "A Night with Eugene Kingman" will take a closer look his life, from his tenure as a mural/lithography instructor at the Rhode Island School of Design, to his New Deal-era post office murals and National Parks Service 1931 Paris Expo Commission, to his time as a high-level wartime cartographer for the pre-cursor to the CIA.
Attendees will get a rare opportunity to view original Eugene Kingman artworks on loan for the evening from private collections. Maureen Waldron, historian and chairwoman of the NYT Mural Steering Committee, will deliver a presentation that celebrates his life and contributions. Our evening will be emceed by author and historian John Dechant of Legacy Preservation, who is currently researching a book about the artist.
Joslyn Castle & Gardens are proud stewards of the NYT mural, which is currently in storage at the Joslyn Art Museum while a new home is located where it can be permanently displayed.
"A Night with Eugene Kingman" is hosted in the historic Joslyn Castle. A small bar will be available.
Wednesday, April 26th at 6pm. Doors Open at 5:30pm.