Winter Chamber Music Series: South Dakota Woodwind Quintet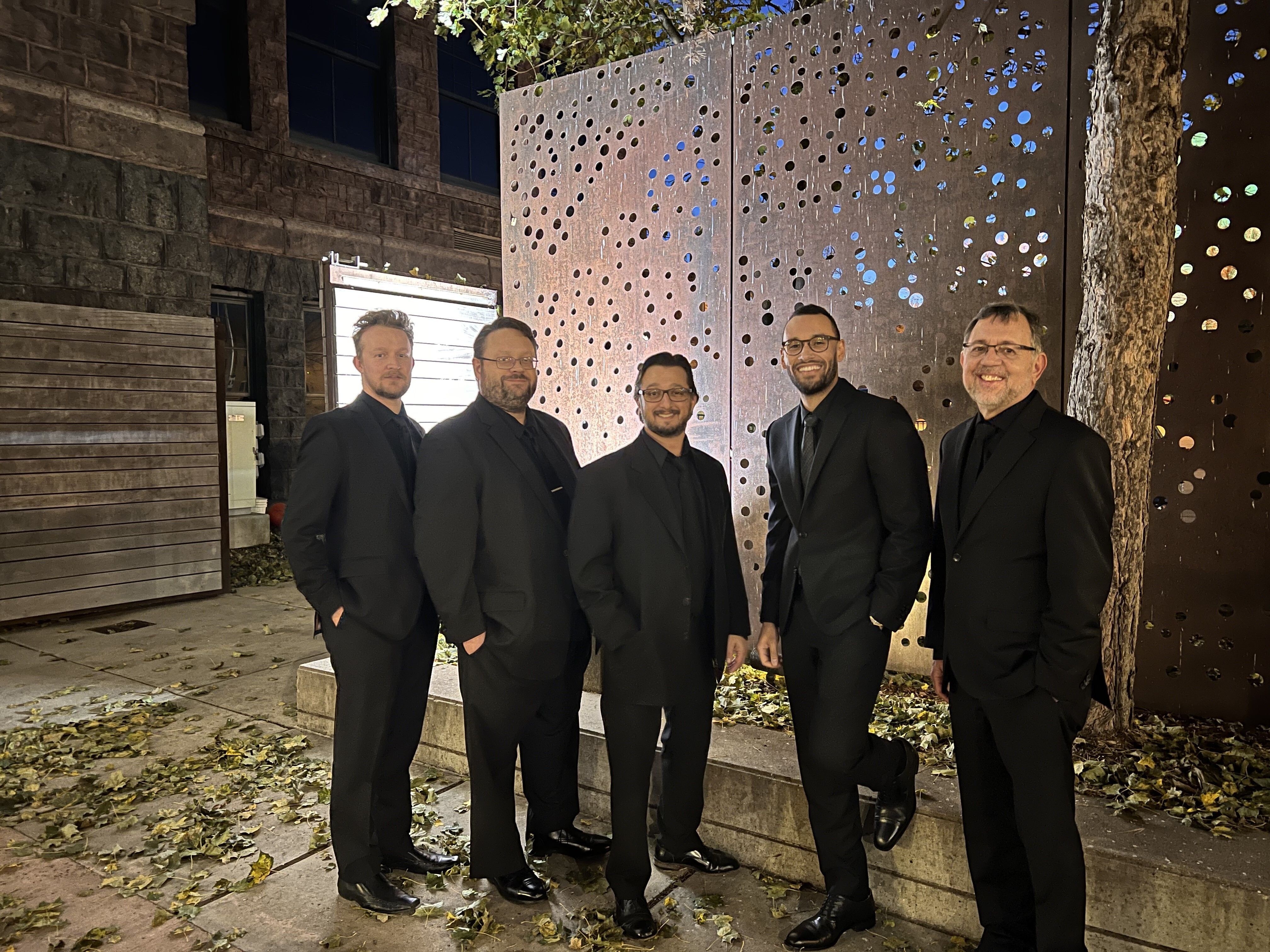 A three-part series of intimate performances in the Joslyn Castle music room, featuring three contrasting musical ensembles. The term "chamber music" implies that it was written for and intended to be performed in intimate residential chambers, and the Joslyn Castle music room is the perfect setting for such an experience. The room was added to the residence of George and Sarah Joslyn in 1907 and designed to accommodate an Aeolian pipe organ and a grand piano. The room was used for many organ recitals by notable organists of the period before the organ was finally removed in 1931. Today Joslyn Castle & Gardens continues the Joslyn tradition with a variety of musical performances in this beautiful space.
Each event will be a ticketed performance, open to the general public.
South Dakota Woodwind Quintet - January 28, 2023
The South Dakota Woodwind Quintet is comprised of members of the award-winning South Dakota Symphony Orchestra. The quintet will present an evening performance of chamber music - both original compositions, transcriptions, and arrangements for their unique and colorful combination.
The ensemble performs together across the Midwest, giving concerts, lecture demonstrations, and regular media appearances with Minnesota Public Radio and South Dakota Public Broadcasting. The ensemble is invested in providing superb performances for communities across the states of South Dakota and Minnesota, with performances at concert halls, colleges, community centers, hospitals and public schools. Its' members also serve as the principal wind players of the South Dakota Symphony Orchestra. Their world-class musicianship, and continued investment in their community has continued for over forty years since their inception in 1982.
William Cedeño Torres was appointed Principal Flute in May 2016. Born and raised in Caracas, Venezuela, William started his musical career at the age of 9 in "El Sistema." After moving to the United States, he attended Idyllwild Arts Academy as a post-graduated high school student under a full scholarship. He completed his Bachelor's degree at the San Francisco Conservatory of Music and continued his studies at Rice University's Shepherd School of Music before joining the SDSO.
Jeffrey Paul, Principal Oboist since 2003, attended the Eastman School of Music and the University of Southern California. As a conductor, Jeffrey has conducted the SDSYO Philharmonia orchestra since 2008. He is also a pianist, saxophonist, educator, improviser, and composer, and has written several pieces for the Lakota Music Project, as well as four other various classical and jazz ensembles.
John Tomkins, Principal Bassoon since 2002, has participated in many music festivals including the National Orchestral Institute and the Tanglewood Music Center. Mr. Tomkins also serves as Principal Bassoon of the Sioux City Symphony Orchestra and is the Bassoon Instructor at Augustana University and University of Sioux Falls.
Christopher Hill principal clarinetist of the South Dakota Symphony Orchestra since 1987, has performed with Baltimore Symphony, Philadelphia Orchestra, New Sousa Band, Evita World Tour, and the Carousel National Tour. He is Conductor Emeritus of the Sioux Falls Municipal Band, and is the creator of his own line of mouthpieces. He teaches at Augustana University, and has taught masterclasses at Peabody, University of Southern California, and other universities across the nation. He is an artist for Royal Global clarinets and D'Addario reeds.
Daniel Kitchens, Principal Horn since 2016, has performed with orchestras across the world including the Philharmonia Orchestra in London, The Minnesota Orchestra, and the National Orchestra of the Dominican Republic. Mr. Kitchens completed his studies at Texas Christian University, the Royal College of Music in London, the University of Nebraska at Omaha, and Southern Methodist University. In 2021, Daniel was honored to make his solo debut with the SDSO, performing Strauss' Second Horn Concerto. In addition to music, Daniel enjoys gardening, reading, and working on the occasional woodworking project.