Do Good Days: Give on Tuesday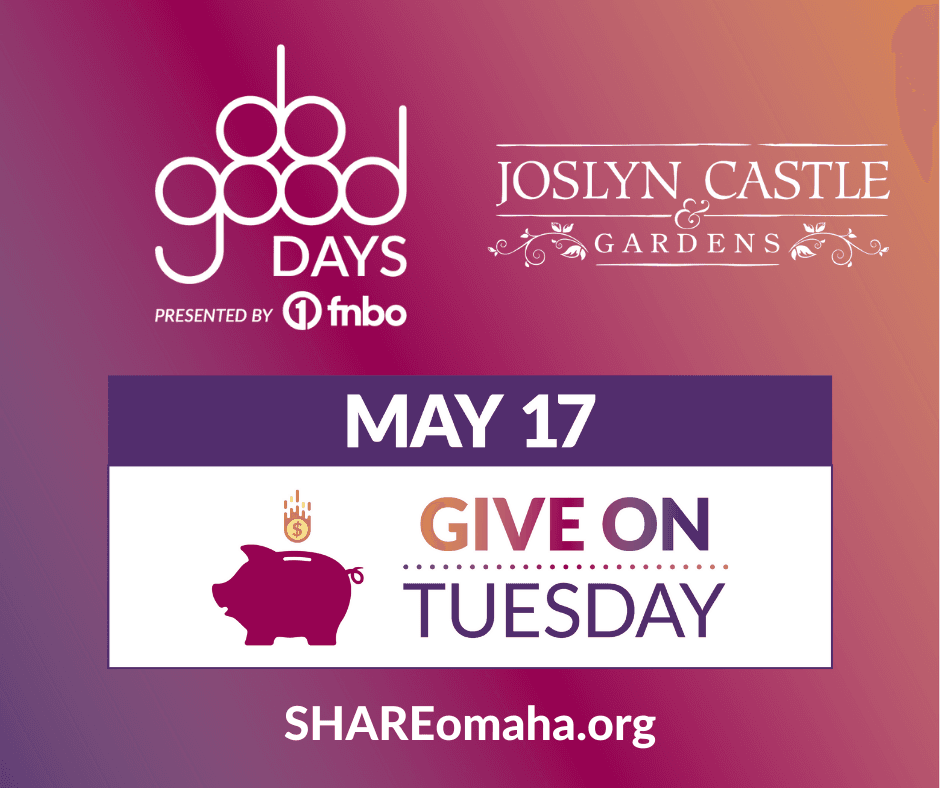 Do Good Days, presented by FNBO takes place on May 17-19.
These three days are dedicated to supporting the Omaha community and nonprofit organizations like Joslyn Castle & Gardens, in every way we can.
Today on Give on Tuesday, Joslyn Castle & Gardens needs your help! By contributing a monetary gift today, your support will cover the costs of Joslyn Castle's ongoing general operating tasks. Regardless of any amount you choose to give, it will help us continue to be an inclusive space to create memories and experiences for our community.
For more details and to donate, head to our profile at https://shareomaha.org/nonprofit/joslyn-castle-trust
To participate in Do Good Days, go to SharOmaha.com