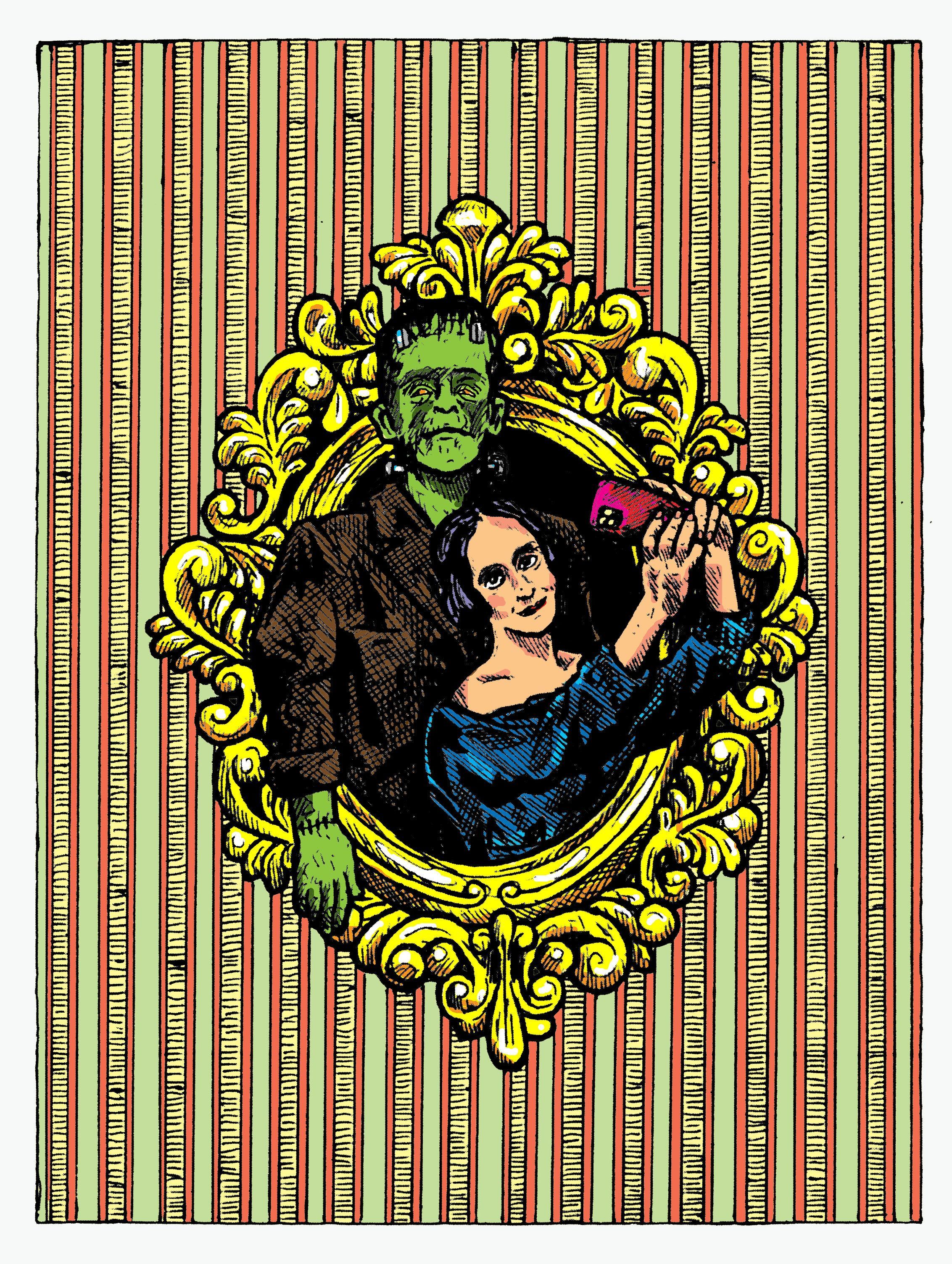 Joslyn Castle's annual Art & Literary Festival returns September 30-October 10, showcasing author Mary Wollstonecraft Shelley and her iconic Gothic masterpiece, Frankenstein! The two-week festival will take on a new and exciting direction with in-person ¬performances being staged outdoors on the 1903 Castle grounds featuring a unique, intimate theatrical adaptation of Shelley's masterpiece.
While embracing a different perspective, audience members will be guided from one location to another as the story transitions from Act 1 to Act 2. The intermission break will feature an art display inside the Castle.
Performances will be Thursday through Saturday, September 30-October 2 and October 7-10. Seatings are available at 7:00 p.m. and on some evenings at 7:45 p.m. Audience members will be distanced, with a limit of 30 guests per seating. Hot drinks, beer, and wine will be available at the cash bar.
Admission is $25 for the general public, $22.50 for Joslyn Castle Keyholders and $15 for Students.
Reservations are required and can be made at: www.joslyncastle.com/events.
The performance schedule will be augmented with lectures by Shelley/Frankenstein scholar and Associate Professor of English at UNO, Dr. Kristin Marie Girten on 10/7 and 10/10 at 6 p.m., and an art & writing contest open to adults (18 and up) and teens (17 and under). There will be 2 winners in each category and they will have the opportunity to present their entries on 10/9 at 6 p.m. and will receive 2 tickets to that 7 p.m. showing of Frankenstein. Email your submission to khart@joslyncastle.com and label as Flash Contest (Adult) or Flash Contest (Teen) in the subject line.
The Art & Lit Fest is an ongoing collaboration between Joslyn Castle and Metropolitan Community College.
COVID Restrictions: Masks will not be required for the outdoor portion of the event, but will be required during the intermission inside the Castle. Additionally, guests will be socially distanced during each performance.