Garden Lecture Series: Weather Effects on Plants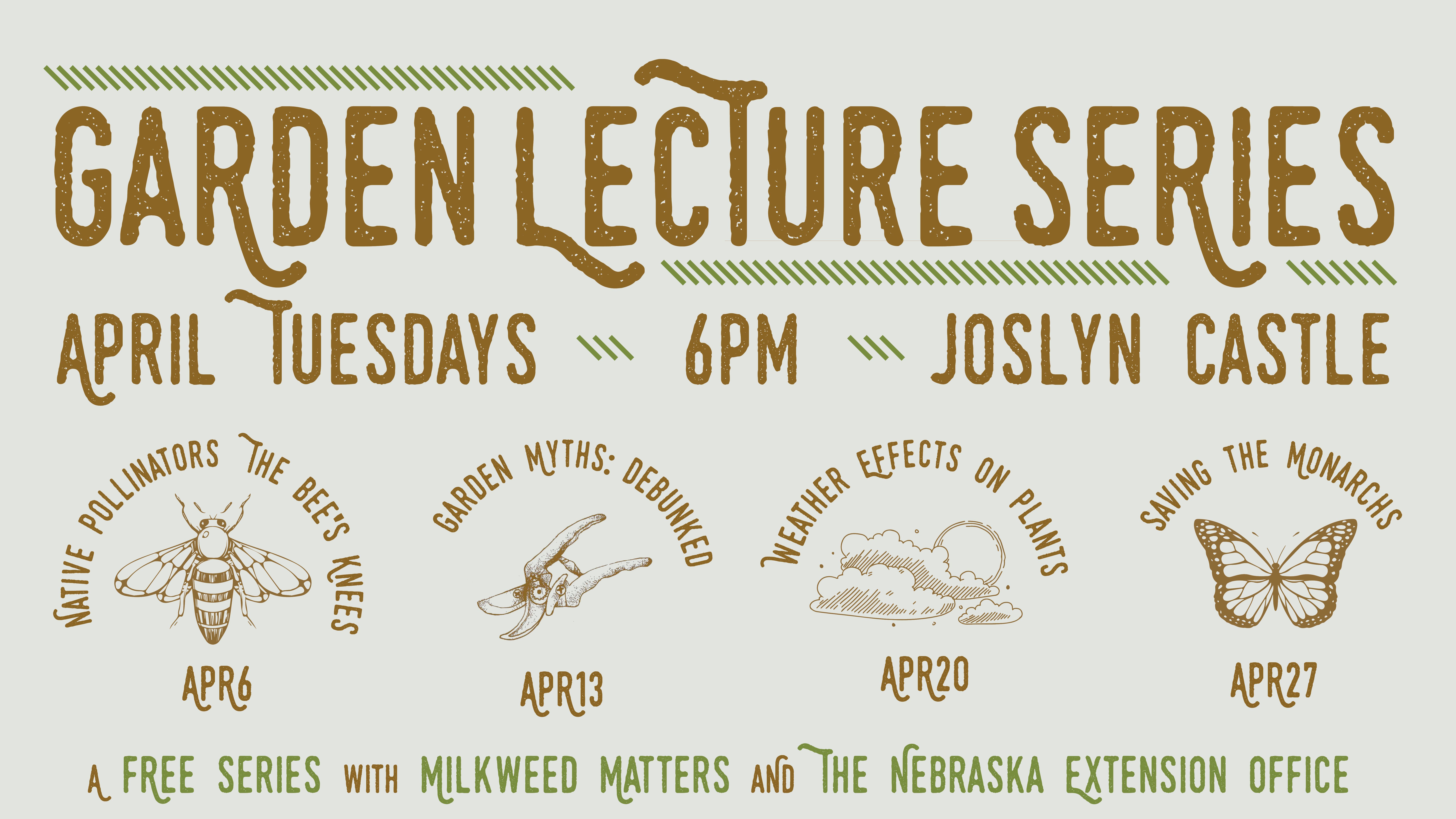 Garden Lecture Series
For city-dwellers, it's easy to forget about the nature that surrounds us. These four lectures, presented by Nebraska Extension Office and Milkweed Matters, will help you cultivate the green in your own backyard (or deck, or balcony, or porch) in practical ways.
Weather Effects on Plants
The talk will cover various weather effects such as frost, microclimates and other weather phenomena affecting our gardens and landscapes.
Scott Risch was born and raised on a 60 acre fruit farm in Southwest Lower Michigan. Graduated from St Louis University with a BS in Meteorology. Air Force meteorologist for twenty years, retiring in 1992. While on active duty completed a MS in Meteorology and Climatology from the Naval Post Graduate School. Served as a weather forecaster and commanded several weather units with assignments from Europe to Asia. Joined the private sector following retirement working on weather projects for Raytheon Company in Omaha. Performed test engineer duties testing weather software. Became Program Manager for the Advanced Weather Interactive Processing System Upgrade used by over 144 National Weather Service sites across the United States and Guam and Puerto Rico. Retired from Raytheon in 2016. Currently retired, returned to his roots and became a Master Gardener in 2016.