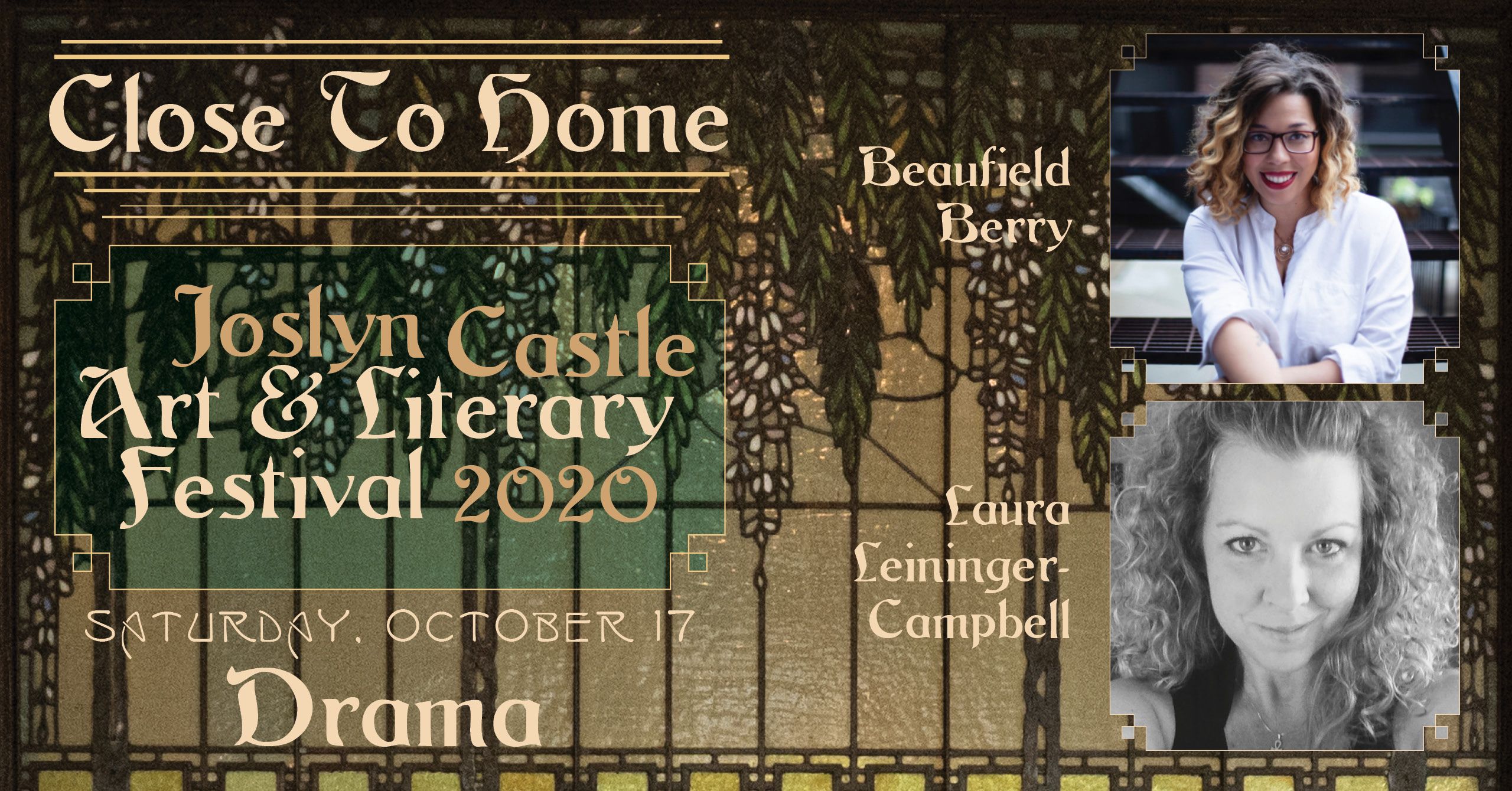 Few art forms collaborate the way Drama does. When a playwright's words are interpreted by actors on a set, a story is created that will never be seen in quite the same way again. Unless it's recorded and streamed to you, as it will be on Saturday night! You'll be moved by these two fresh works by Beaufield Berry and Laura Leininger-Campbell.
ABOUT THE AUTHORS
––Beaufield Berry––
Inspired by the empathy, true stories, history, and musical theater- Beaufield's work strives to connect on a human level and always questions the status quo. Her work has been produced in Nebraska, Pennsylvania, New York, New Jersey, Colorado and Las Vegas. She's participated in the Philadelphia Spark Fest, Great Plains Theater Conference, NYC Fringe, The O'Neill, and the William Inge Festival. Beau is also a journalist for American Theater Magazine, collecting stories across the Midwest's growing theater scene.
––Laura Leininger-Campbell––
Laura Leininger-Campbell is a playwright and actor. An O'Neill National Playwrights Conference finalist, her play Eminent Domain premiered at the Omaha Community Playhouse on August 25, 2017. The play won the Omaha Entertainment Award for Best Drama and Best Original Play. Her play Worms was selected and workshopped at the Great Plains Theater Conference in 2019. Her play Terminal was selected and workshopped at the Great Plains Theater Conference Playlab in 2017. She also co-wrote the play "L'Chaim" with fellow playwright Marie Amthor-Schuett for the Shelterbelt Theater in 2016.
She has written a number of adaptations, including Bram Stoker's "The Jewel of Seven Stars" and "Dangerous Beauty," based on Oscar Wilde's novel The Picture of Dorian Gray. Both productions were featured by Omaha's Joslyn Literary Festival. Laura received her theater training from Connecticut College, the National Theater Institute, and received the Lee Strasberg Institute Scholarship, training in New York City.