Garden Lecture Series - Growing Vegetables and Gathering Neighbors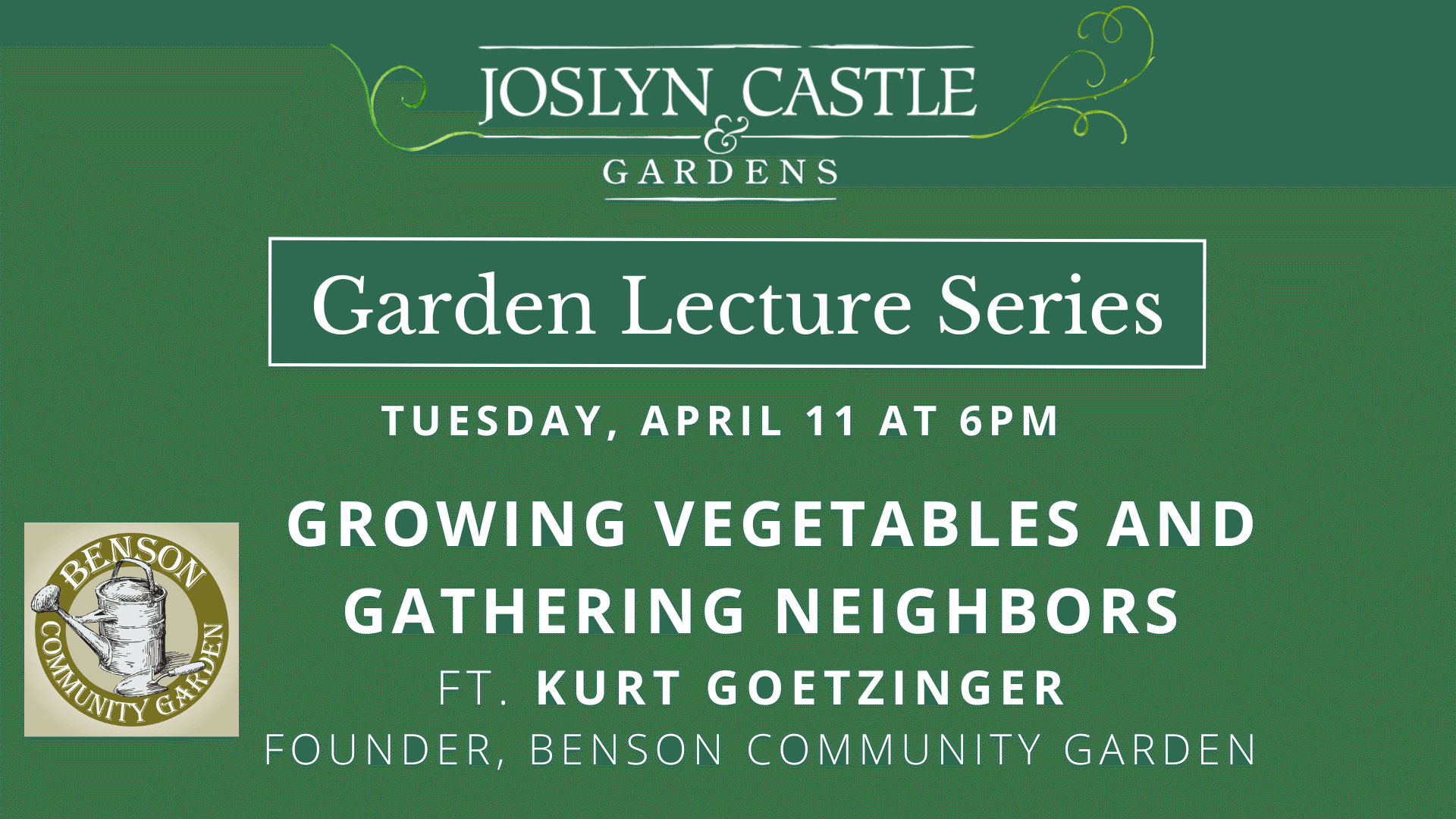 Tuesday, April 11 – Growing Vegetables & Gathering Neighbors
Kurt Goetzinger – Founder, Benson Community Garden
Kurt will give a brief presentation about the Benson Community Garden, and community gardening in general, followed by a brief question-and-answer session. Community gardens have become more popular as people look for ways to reconnect with nature, their neighbors, and their food. They offer a range of benefits that go beyond just fresh produce - including social, environmental, and health benefits.
Founded in 2010, the Benson Community Garden is located at the corner of 60th & Lafayette Streets in Omaha to provide shared spaces where individuals and families come together to grow their own fruits, vegetables, herbs, and flowers. The garden features 36 different garden plots for rent in two different sizes, 4 x 8 and 4 x 12. The Benson Community Garden also offers the "Earth Stage" for live music performances, movie nights, and educational offerings. Outside the garden fence, along the curb is a food pantry box, which provides pre-packaged, nonperishable foods for people in the area facing food insecurity.
Doors open at 5:30pm, presentation begins at 6pm. Donations are gratefully accepted.