Devil Clouds: Commemorating the 1913 Easter Sunday Tornado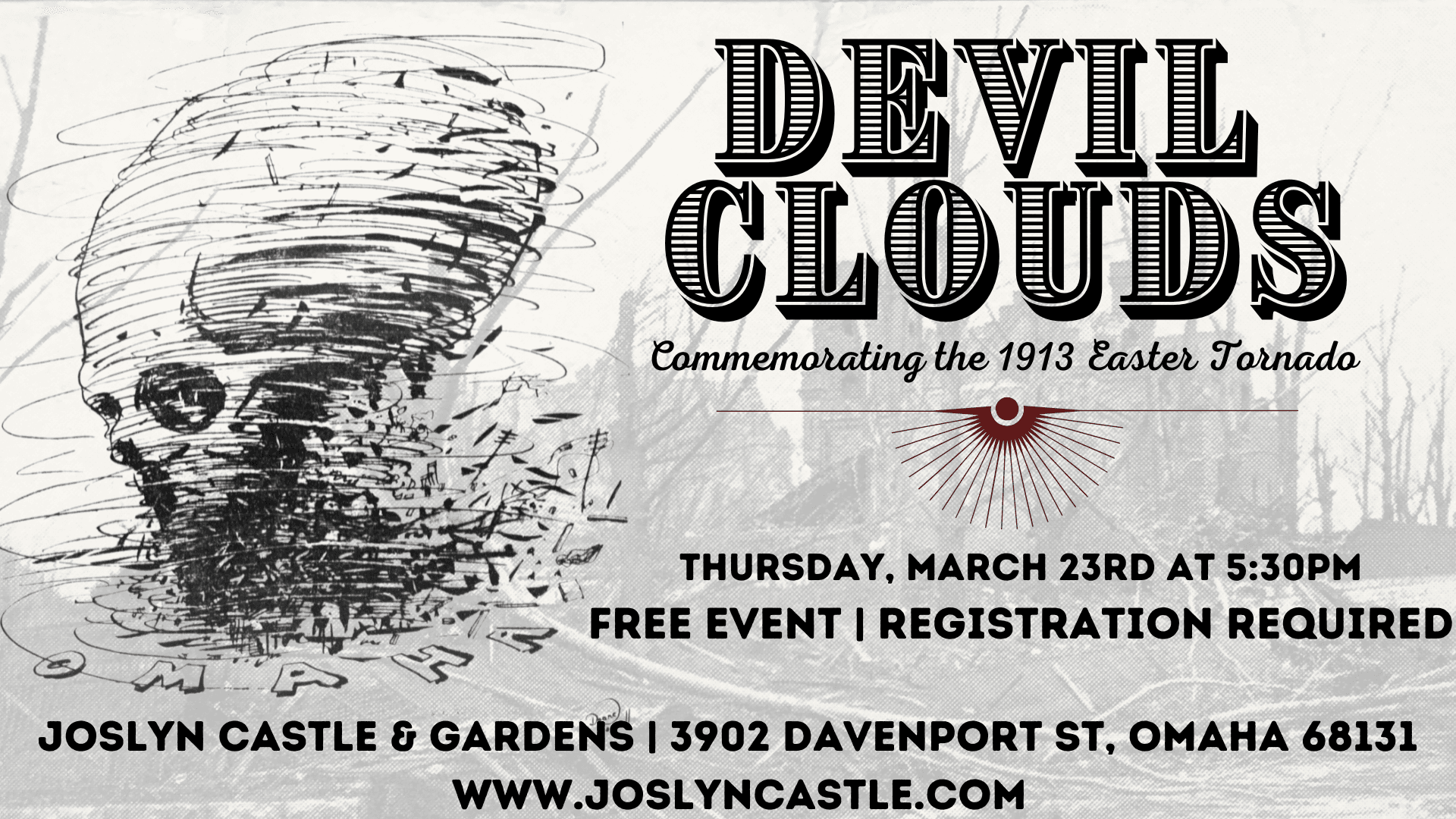 110 years ago, a tornado ripped a devastating trail through the heart of midtown Omaha, leaving in its path a wave of death and destruction. The Joslyn family home, then called Lynhurst, sustained a direct hit.
Join the Joslyn Castle & Gardens as we commemorate the historic event on the 110th anniversary, Thursday, March 23rd.
The evening's program includes a screening of the Nebraska Public Media documentary "Devil Clouds: Tornadoes Strike Nebraska." After the screening, the documentary producer and director Mike Tobias will lead a Q&A with the audiences.
Dr. Junghwa Choi, professor of emergency management at University of Nebraska - Omaha, will lead a discussion about best practices to keep our communities safe in the case of future tornados.
Local State Farm® Insurance Agent, Lacey Brown will also be joining us to talk about severe weather and insurance coverage. If you're shopping for insurance, or have a question about proper coverage, Lacey can provide personalized advice about a wide range of insurance options to keep you covered when the unexpected occurs.
Historic photos from the tornado will be on display and books related to the event will be available for purchase.
Donations are much appreciated.
This is a FREE community event, with a limited capacity. Registration is required.