Winter Chamber Music Series: Daniel Adam Maltz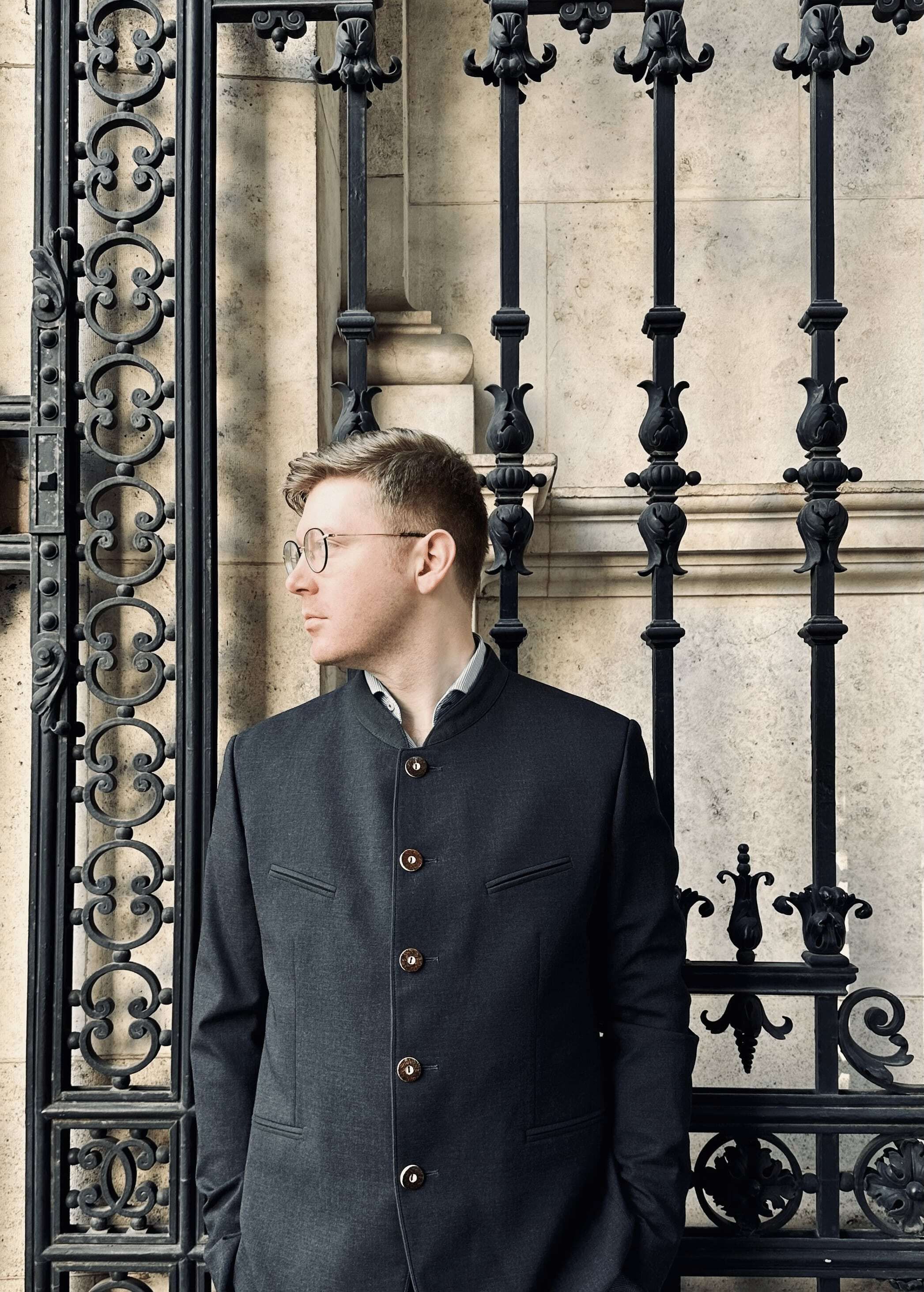 A three-part series of intimate performances in the Joslyn Castle music room, featuring three contrasting musical ensembles. The term "chamber music" implies that it was written for and intended to be performed in intimate residential chambers, and the Joslyn Castle music room is the perfect setting for such an experience. The room was added to the residence of George and Sarah Joslyn in 1907 and designed to accommodate an Aeolian pipe organ and a grand piano. The room was used for many organ recitals by notable organists of the period before the organ was finally removed in 1931. Today Joslyn Castle & Gardens continues the Joslyn tradition with a variety of musical performances in this beautiful space.
Each event will be a ticketed performance, open to the general public.
Daniel Adam Maltz - March 21-22, 2023
Enjoy Mozart and Haydn's piano music as they expected it to be played... on a historic fortepiano in a private home. Adam Daniel Maltz is an artist based in Vienna, Austria, currently touring the United States. He travels with his own hand-built fortepiano, which he tunes and maintains himself. Mr. Maltz will present two evening performances, ticketed events open to the public, plus a free workshop for keyboard students and teachers on the afternoon of March 22.
About our artist:
Daniel Adam Maltz is a fortepianist based in Vienna, Austria. He specializes in the First Viennese School — Haydn, Mozart, Beethoven, and Schubert.
He made his Carnegie Hall (Weill) debut at age 22 and has 50+ tour dates per year as a sought-after soloist, chamber musician, and clinician.
Daniel studied historical performance at the Royal Academy of Music in London and the Universität für Musik und darstellende Kunst in Vienna.
He refined his command of historical practices through private study with Andreas Staier and Ingomar Rainer.
Daniel is devoted to performing on Viennese fortepianos — utilizing the vast range of tones and colors familiar to the composers. He brings his expertise in the Viennese sound, culture, philosophies, and performance practices of the Classical era to his interpretations.
He also enjoys the 18th-century practice of leading orchestras in concerto and symphony performances from the keyboard, acting not as a modern conductor, but as a leader from within the ensemble.
Daniel hosts Classical Cake, the podcast about Viennese classical music and culture.