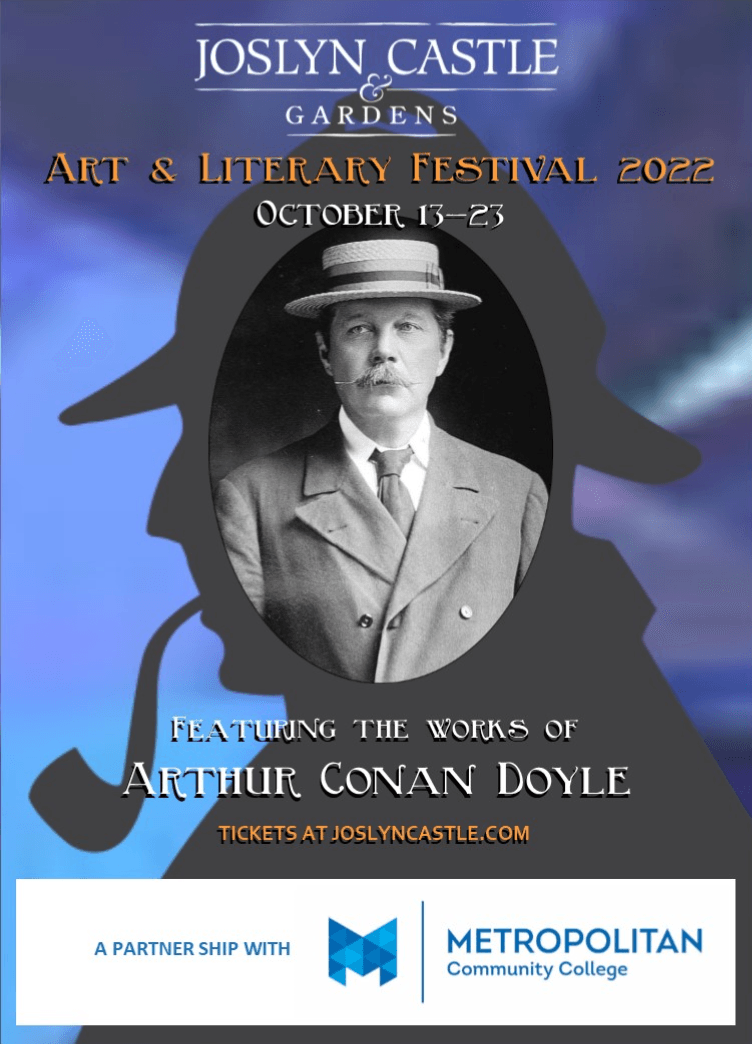 Joslyn Castle & Gardens' annual Art & Literary Festival returns October 13-23, showcasing author Sir Arthur Conan Doyle and his iconic character Sherlock Holmes!
Two Sherlock Holmes mysteries in one magical place. Grab your deerstalker, throw on your cape and immerse yourself in theatrical performances adapted from two of Sir Arthur Conan Doyle's best-loved short stories: "Sherlock Holmes and the Adventure of the Blue Carbuncle," and "Sherlock Holmes and the Adventure of the Final Problem."
A tale of goodwill with touches of humor and a darker side, the 40-minute Adventure of the Blue Carbuncle will be presented at 7:30 p.m. in the third floor ballroom of the Castle while the ultimate (or was it?) Holmes mystery, the Adventure of the Final Problem, is presented downstairs in the Music Room. A cash bar will be open during intermission in the Stair Hall as audiences move from one performance to the other. Audience masks are required during performances.
Doors for the performance open at 7:00pm, and the performance begins at 7:30pm.
Admission is $25 for the general public, $22.50 for Joslyn Castle Keyholders and $15 for Students.
The Art & Lit Fest is an ongoing collaboration between Joslyn Castle and Metropolitan Community College.