Close To Home: Creative Nonfiction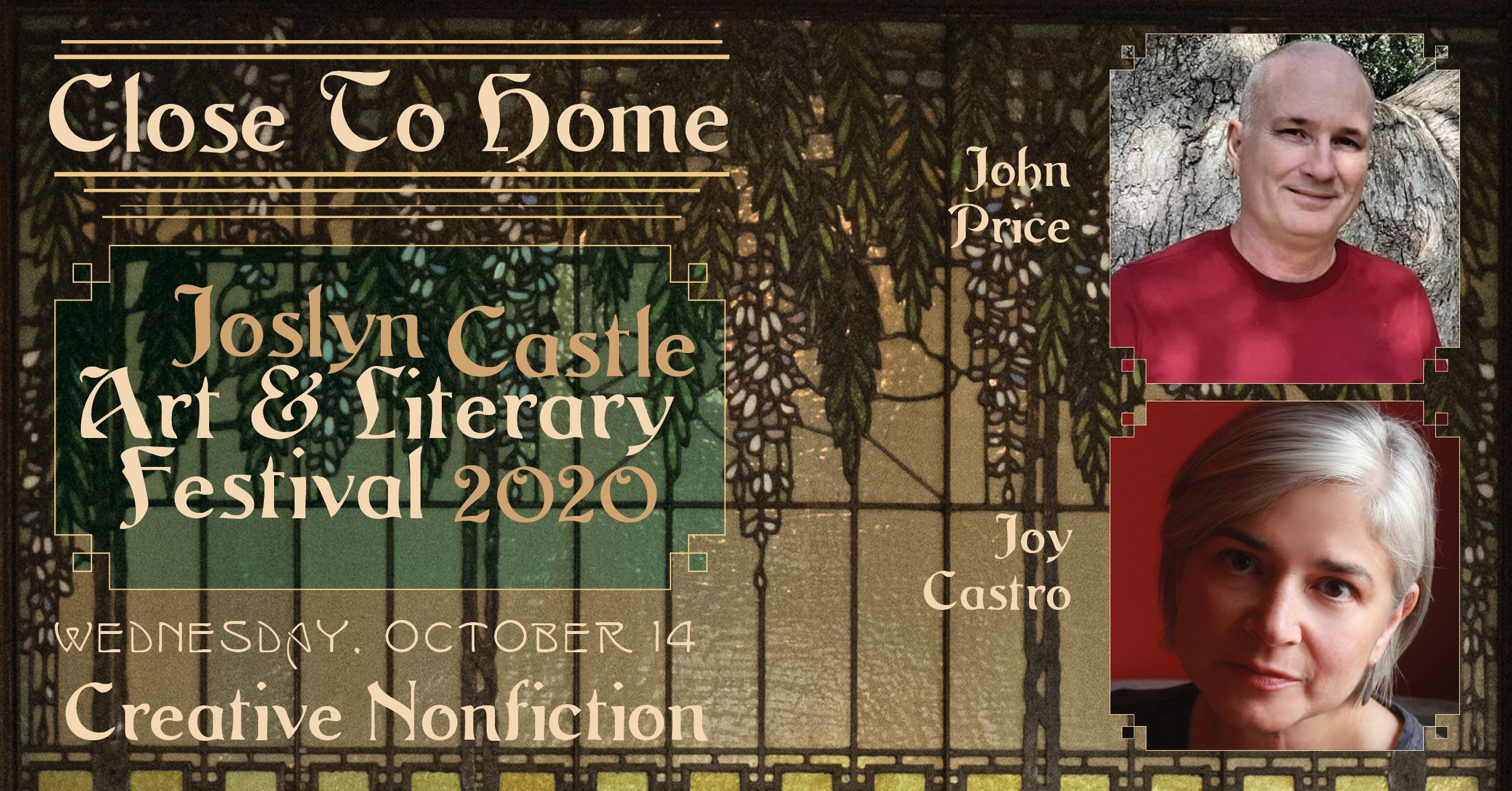 True stories rendered with wit, ingenuity, and heart—that's what creative nonfiction is all about. These two Nebraska-based authors are sure to make you laugh and think and feel in this one-hour reading.
ABOUT THE AUTHORS
––John Price––
John T. Price is the award-winning author of three Midwestern memoirs, including Man Killed by Pheasant and Other Kinships and Daddy Long Legs: The Natural Education of a Father, and editor of The Tallgrass Prairie Reader. A recipient of a prose fellowship from the National Endowment for the Arts, his nonfiction has appeared in numerous national magazines, journals, and anthologies, including Orion Magazine and Best Spiritual Writing. He is a Regents/Foundation Professor at the University of Nebraska at Omaha, where he directs the English Department's Creative Nonfiction Writing Program.
––Joy Castro––
Joy Castro is the author of the memoir The Truth Book, two literary thrillers set in post-Katrina New Orleans: Hell or High Water and Nearer Home, the essay collection Island of Bones, and the short fiction collection How Winter Began. Her work has appeared in venues including Ploughshares, Senses of Cinema, Brevity, Fourth Genre, North American Review, Salon, Afro-Hispanic Review, Gulf Coast, and the New York Times Magazine. The Willa Cather Professor of English and Ethnic Studies at the University of Nebraska in Lincoln, she teaches creative writing, literature, and Latinx studies.