Spring Lecture Series: Organic Soil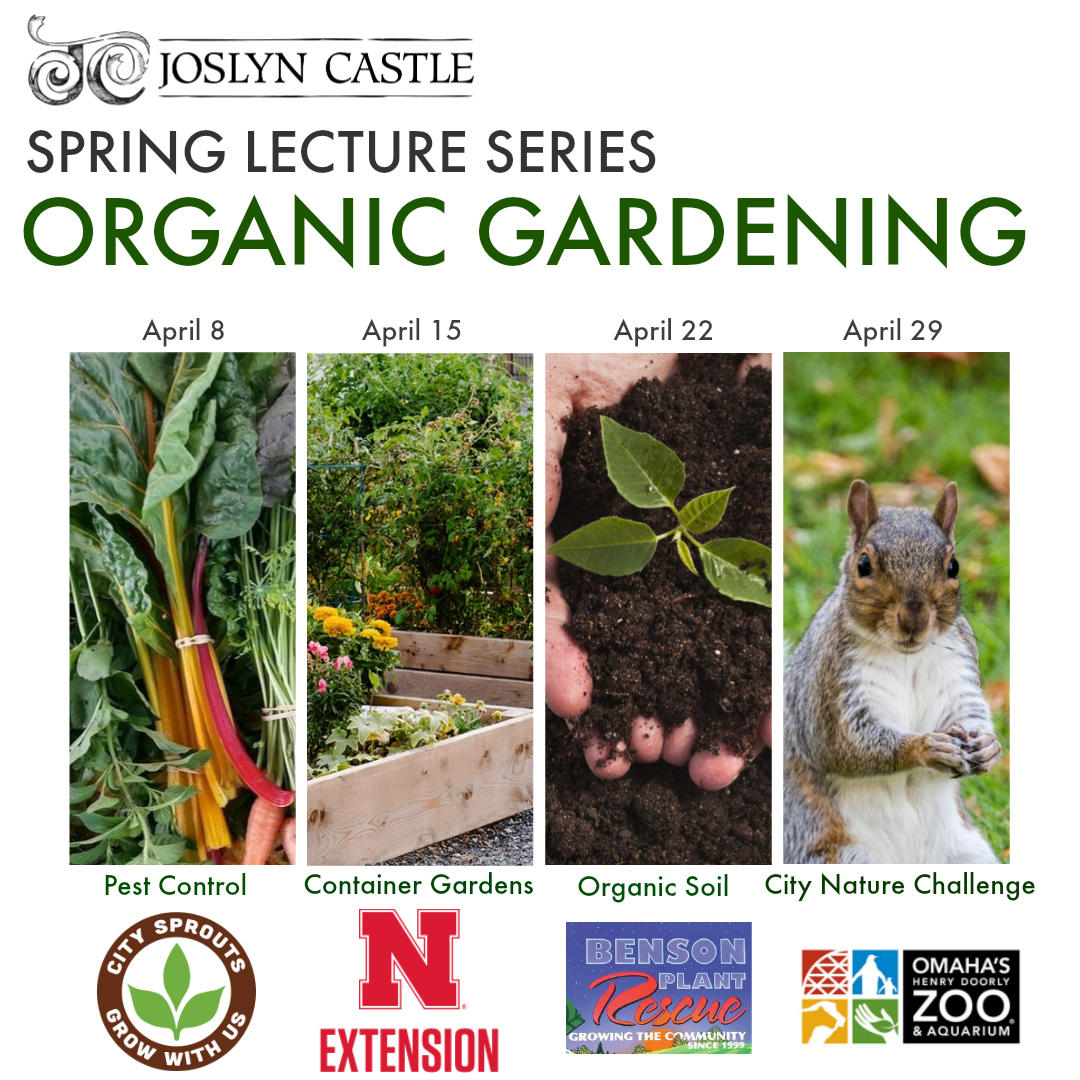 This year's Spring Lecture Series will focus on Organic Gardening! How can we be better environmental stewards in our own backyards? Expert gardeners will lead discussions about starting, maintaining, and flourishing your organic garden.
Join us Monday evenings in April for this FREE community event. No tickets or RSVP's are required! Goodwill donations will be accepted toward the Joslyn Castle gardens. Doors open at 6:15pm.
Tonight's lecture features a discussion about organic soil, led by our friends at Benson Plant Rescue.
Our lecture is titled "Nature's Way to Organic Soil Improvement" led by Judy Navon and Dr. D of Benson Plant Rescue. Benson Plant Rescue has a mission of growing community, not just plants.