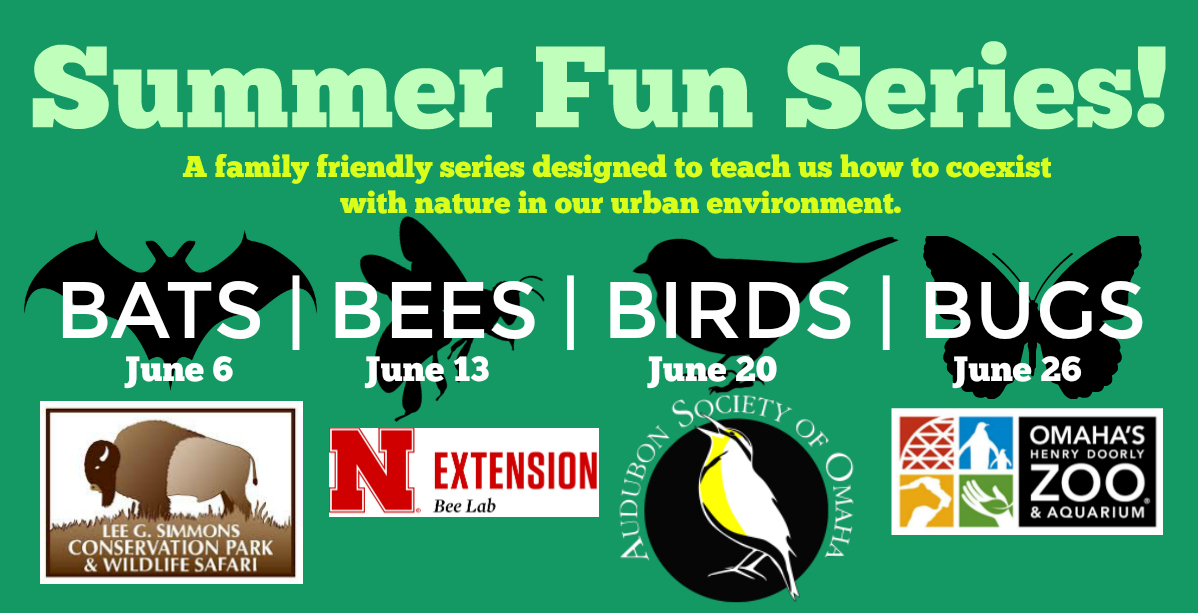 Bring the whole family down to the Joslyn Castle Wednesday evenings in June as our grounds are transformed into a classroom!
We are excited to invite the community to this FREE all-ages series that will teach us how to coexist with nature in our urban environment.
Tonight we welcome Dr. Judy Wu-Smart from the UNL Bee Lab! Accompanying Dr. Wu-Smart will be about 1,000 of her little friends from the lab - a live observational bee hive, that is! Dr. Wu-Smart will discuss the vital role bees play in our local ecosystems, and how we can ensure their survival even in the face of rapid colony collapse.
There will even be sample jars of honey from the Bee Lab for attendees (priority given to Joslyn Castle Keyholders and first come, first served)!
The event begins at 6:30pm. Bring a lawn chair or a blanket as we will be on the lawns.