Photography Workshop with Chris Cosmos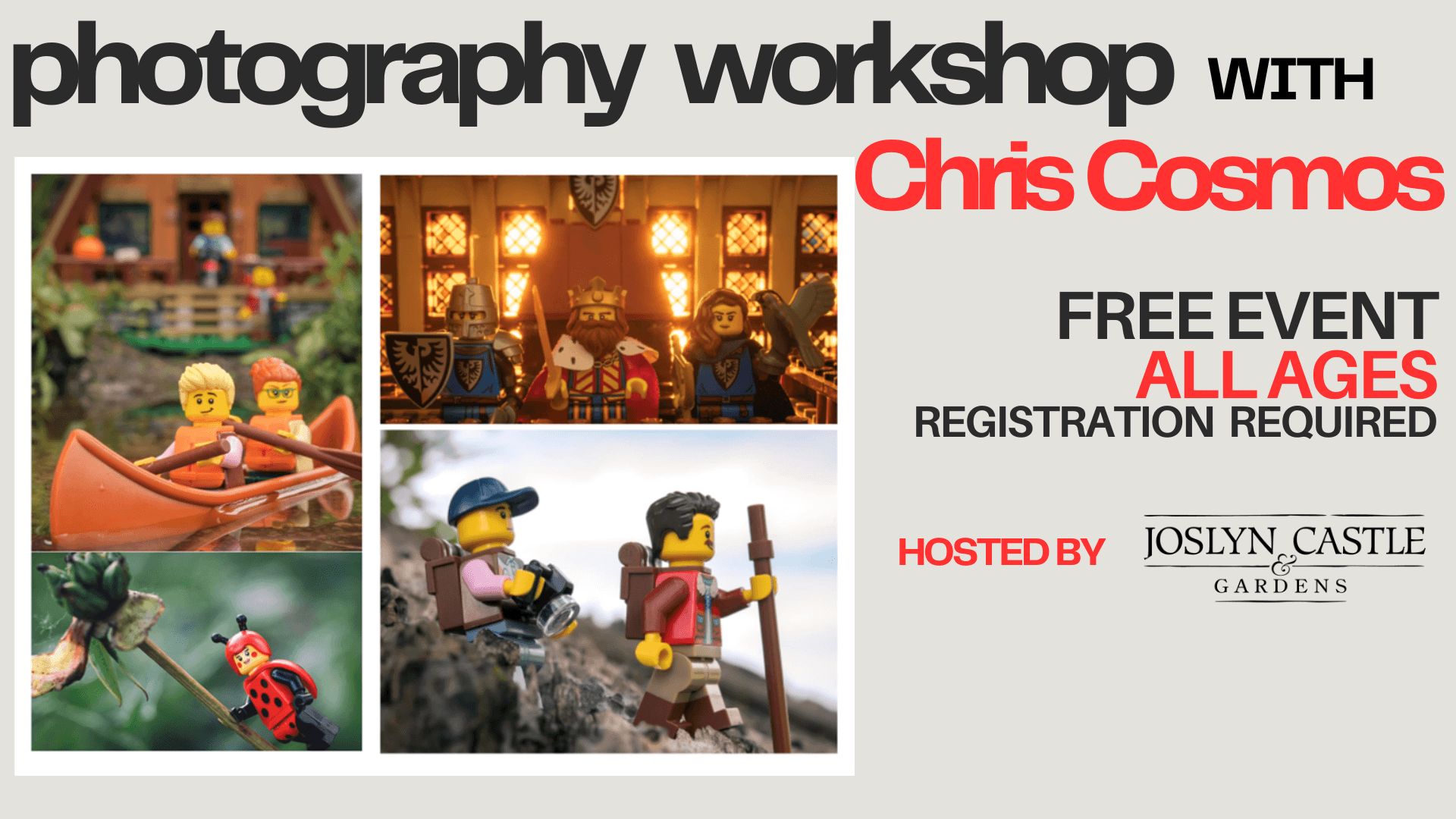 Photography Workshop with Chris Cosmos!
Aug 15 & 22 - 5:30 to 7:00 pm at Joslyn Castle & Gardens
Are you a Lego and toy hobbyist? Do you have a camera phone? Come spend time at the Joslyn Castle & Gardens and use our outdoor and indoor spaces to stage and photograph fantasy environments.
Photographing with Legos and toys is a lot of fun. Build or stage a set and then learn to take photos of it. Learn how create opportunities for lighting, camera angles, and how to bring toys & mini figures to life.
Courses taught by Chris Cosmos. As a Lego enthusiast, Chris has developed a unique niche in the world of Lego photography. Chris' work has been in exhibitions spanning the globe from the Midwest to Barcelona.
This is an ALL AGES event that is FREE to the community. Children 14 and under are invited to participate with an adult guardian.
To participate, you must have access to a camera phone. This event is BYOT (Bring Your Own Toys).
Due to capacity issues, registration is required. The event takes place indoors and outdoors, weather permitting.