Creative Aging Drawing Class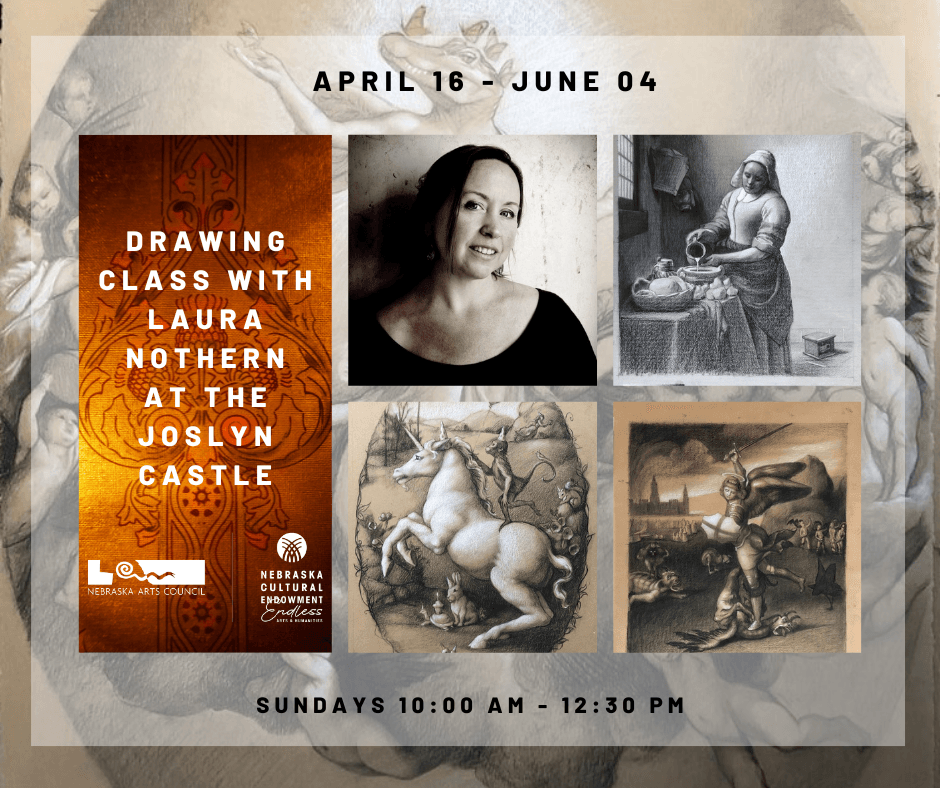 With the support of the Nebraska Arts Council and the Nebraska Cultural Endowment, the Joslyn Castle & Gardens is proud to host artist in residency Laura Nothern for a series of drawing classes this spring!
Through the Creative Aging Through the Arts program, Laura will teach an eight-week drawing course exclusively available to persons 55 years of age and older. Each class is two and a half hours long, and takes place on Sunday mornings starting on April 16th, going through June 4th.
Learn foundational drawing skills or sharpen skills that you may already possess under the expert tutelage of professional artist Laura Nothern. Let the historic Joslyn Castle & Gardens be your studio and your inspiration as you hone your technique and create beautiful renderings of your surroundings along with uniquely designed coursework.
The entire eight-week series is available for one easy payment of $65 – that's just about $8 per class, what a treat, and a fine way to spend a Sunday morning in springtime. Materials will be provided, so you must only come equipped with your creative spirit and enthusiasm for lush gardens and historic spaces.