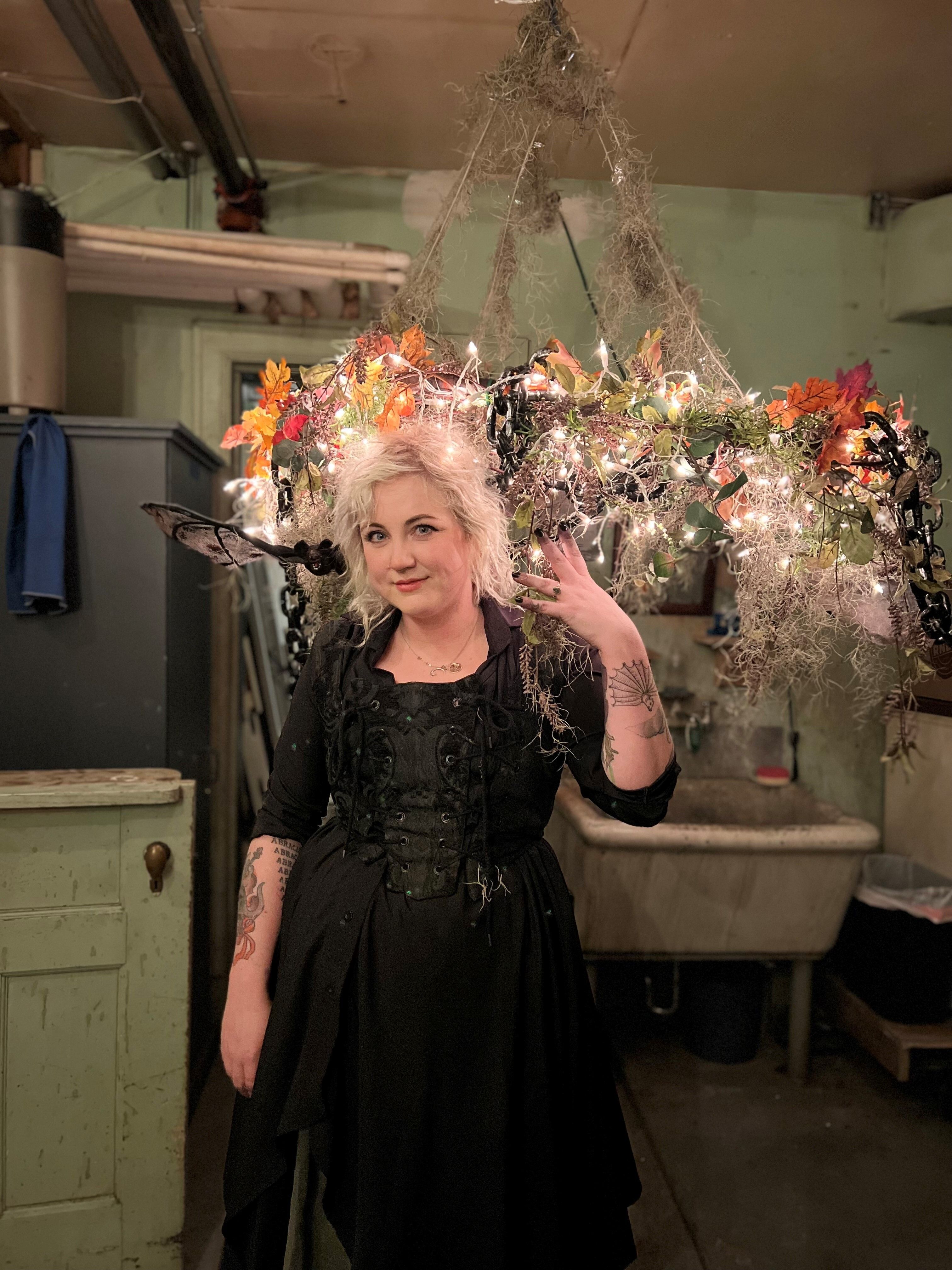 Meg Welch recently joined our staff and during her brief tenure as a member of the docent team, she has made quite the impression. It's hard to imagine how we lived so long without her.
"I started volunteering at the Castle because it's a place I've wanted to be. I've always had a certain love for the Castle," she said, "Its aesthetic is incredible, I love that it's a center for the arts, and that is how it was donated to the city. I like what they're doing, I like where they're going. I want to be a part of that."
Meg recently graduated with her Bachelor's degree in Museum Studies from the University of Nebraska Omaha, and formerly worked as the Visitor Experience Coordinator for Douglas County Historical Society. In her free time, you can often find her volunteering here at the Joslyn Castle & Gardens in various capacities. Her ultimate career goal is to connect people with history.
"It's truly what I love to do. If I can do that by working with historic homes and helping out with events, why, I'd be pleased as punch."
From selling raffle tickets in her Edwardian finery at the Summer Fete, to serving medieval fare in chainmail at the Saint Hildegard festival, Meg is an enthusiastic participant in the full spectrum of Castle programming.
She recently served as an ad hoc committee member for our inaugural Legends and Libations event. In addition to spending months planning the sold-out event, Meg delivered one of the local legends as a featured storyteller. She shared the story of the "Witch of Hanscom Park," delivered in full witch regalia, complete with cast iron caldron, dry ice, and a witchy best friend assistant Tracy Haas by her side. She truly has a gift for making history fun.
"I want to participate in more unique events that draw fresh crowds into history that may not have otherwise been very interested before. It makes me really happy to be a part of keeping history fun."
Meg recently completed her docent training after months of researching the Joslyns and their home, shadowing public tours, and working in the gift shop. Her favorite piece of history at the Castle? The wallpaper.
"I love that the reproduction golden thistle wallpaper is printed from the same company that designed and printed the original paper in 1903. That just makes my nerdy heart sing!"
We are so grateful to count Meg Welch as a member of our Castle family. She joins us on staff as an event coordinator, working with private rental events and programming. She brings a wealth of historical knowledge, an endless supply of enthusiasm, and a sense of humor that could make Sarah Joslyn herself crack a smile.
Look for Meg working at upcoming cultural programs and if you're lucky, she'll be leading your public tour in the near future!