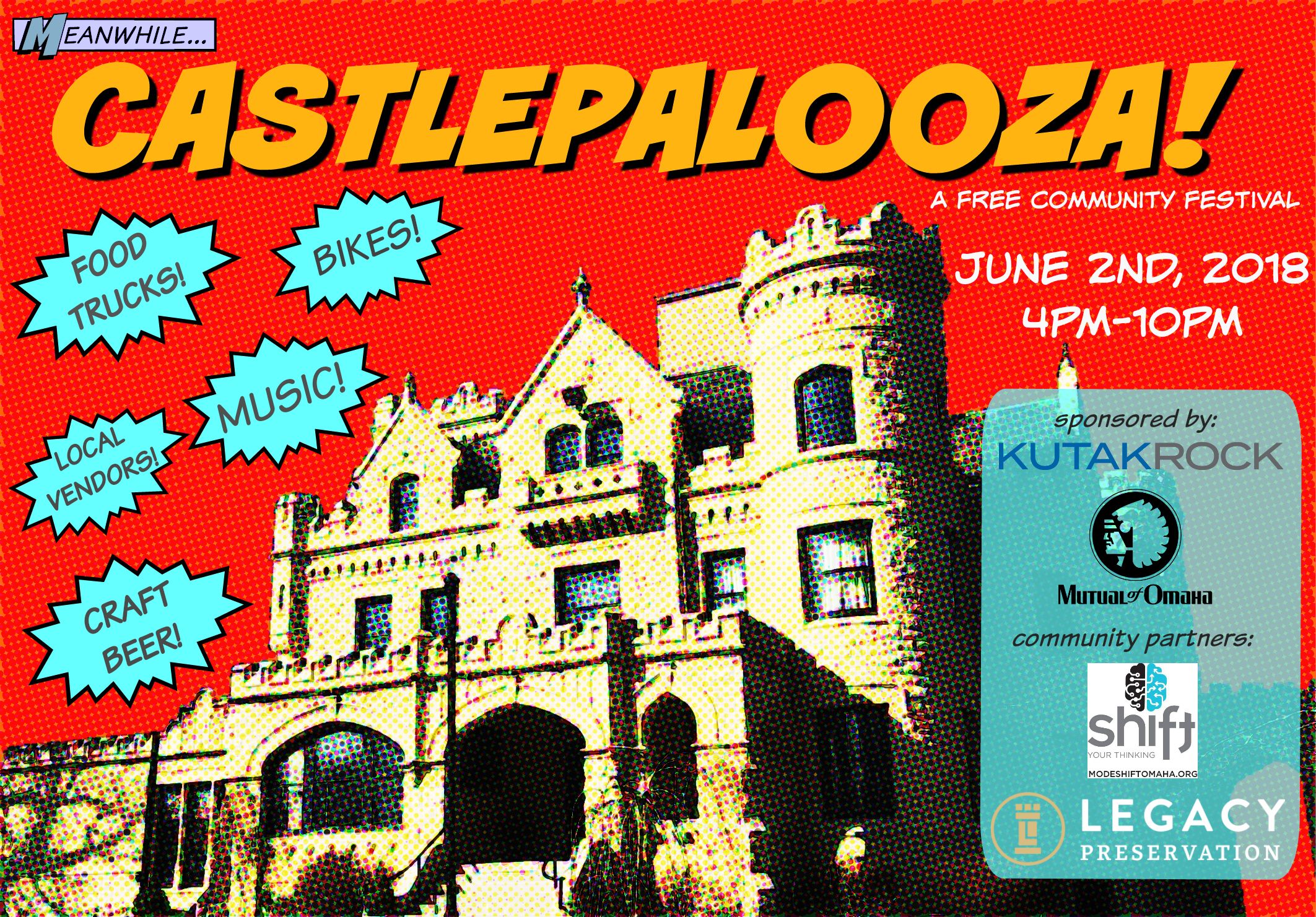 The Joslyn Castle is excited to announce the first-ever Castlepalooza, a FREE neighborhood festival scheduled for June 2, 2018 on the grounds of the historic estate!
Castlepalooza will feature local music, activities for families, vendors, food trucks and craft beer. We are looking to attract thousands of people to the Joslyn Castle estate for a fun evening on our historic grounds.
In addition, we are encouraging our friends and neighbors to leave their cars at home and bike or walk to the Castle. We are offering a self-guided bicycle historic home tour of the Joslyn Castle neighborhood, in partnership with our friends at ModeShift Omaha and Legacy Preservation. The tour will start and conclude at the Joslyn Castle, where the festivities will be held.
"We thought it was important to offer a free community festival to bring people together on the beautiful, parklike grounds of the Castle," Joslyn Castle Executive Director Sidney Gnann said, "Besides, who doesn't love a good party?"
Festivities will kick-off at 4pm and last until 10pm on Saturday, June 2nd.
Castlepalooza will be a celebration of over 115 years of the Joslyn Castle in Omaha.