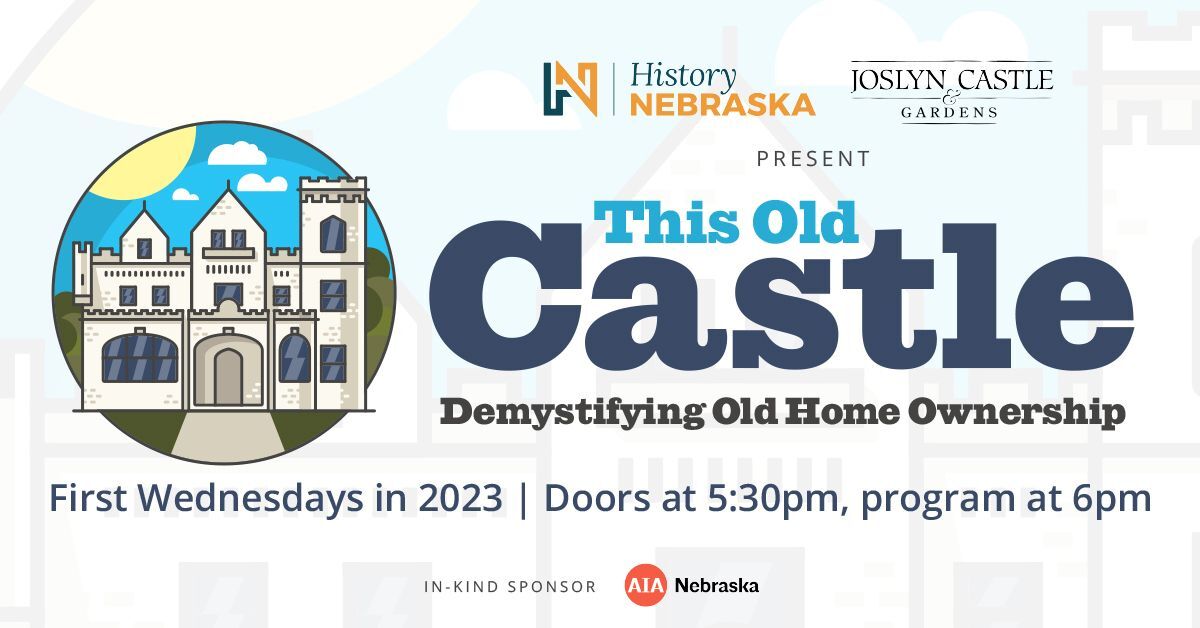 This Old Castle
Old home ownership is not for the faint of heart (trust us, we know!), but we're here to help!
We've teamed up with our friends at History Nebraska to bring you a series designed to demystify maintaining and preserving your old home or building. We're calling it This Old Castle, and you're invited to learn alongside us from the best experts in town. 
From insulation, to windows, to tax incentives, to decorative trim, to choosing the right paints...it can be a lot. We've gathered some of the most respected craftspeople break it down for us, brick by brick. 
In addition to interactive presentations from the experts, attendees will be the first to learn about (and see) the major restoration projects happening inside the Joslyn Castle. After the presentation, we'll open up the floor for attendees to crowdsource solutions from fellow novice preservationists, share successes, and of course, share challenges.
This Old Castle happens every First Wednesday in 2023. We'll be dropping upcoming topics quarterly and Joslyn Castle Keyholders will be the first know. Not a member yet? This is a great time to become a Keyholder, as members receive half-price admission for This Old Castle for the entire year (only $5 per event).
---
A few notes for Architects and Real Estate Agents:
We are thrilled to partner with AIA Nebraska to offer HSW CEU credit hours on most installments of the series. 
This Old Castle is accredited with the Nebraska Real Estate Commission to offer continuing education credits for realtors on most installments of the series. 
Architects and real estate agents, check the individual listings on the events calendar for sessions offering continuing education prior to attending. 
---
This material was produced with assistance from the Historic Preservation Fund, administered by the National Park Service, Department of the Interior under Grant Number P22AF01245. Any opinions, findings, and conclusions or recommendations expressed in this material are those of the author(s) and do not necessarily reflect the views of the Department of the Interior.
---
January 4 - Energy Efficiency and Healthy Homes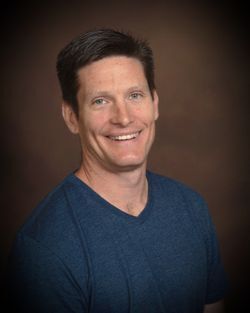 Course participants will learn how to make home improvements that will improve thermal comfort while not decreasing indoor environmental conditions. Tonight we'll learn about the application of basic building science principals in older homes, the knowledge on how to insulate and air seal older homes, the knowledge of how to manage moisture in older homes, and what type of HVAC equipment to request from contractors.
David Holtzclaw is the Principal of Transduction Technologies, a small engineering and building science consulting firm in Omaha, NE that specializes in energy and building diagnostics. Transduction Technologies primary serves the residential, commercial, and industrial markets.
January's presentation is sponsored by Better Homes and Gardens, The Good Life Group, Old Omaha Vintage Real Estate Team. 
Click here to view a recording of January's presentation. Passcode: .9+3N5il
---
February 1 - Painting in Historic Homes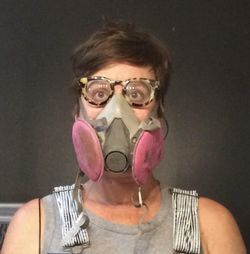 Aimee Struble presents "Painting in Historic Homes." Join us for a discussion on safe and effective paint practices, how to choose the right paints that are eco-friendly and old house-friendly.
About our presenter: Aimee Struble is the owner of NOLA Paint Girl. An historical architecture enthusiast, Aimee has returned to Nebraska after two decades in New Orleans, LA. As a locally licensed contractor, she has 20 years experience in residential trades with a focus on painting, repair and rehabilitation of old homes. She makes use of eco friendly products and practices in all projects.You can find examples of her work at NolaPaintGirl.com or follow her IG page, NolaPaintGirl.
---
March - Safe Historic Window Restoration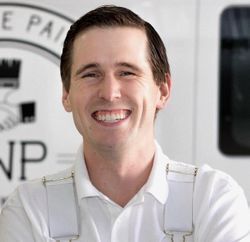 David White presents "Safe Historic Window Restoration." We will learn how to identify the proper safety equipment for PPE and a safe work site, and why steam and infrared are the safer methods for paint removal. In addition, we'll safely dismantle a double hung window for restoration and explain the benefits of window restoration to a building and community's welfare.
About our presenter: David White is the owner of Aksarben Window Works, a window restoration company specializing in full window restoration and interlocking weatherstripping. With two decades in the painting and finishing trades, David brings passion, knowledge, and advocacy to window restoration and preserving historic buildings in Omaha and the region.