Speakeasy Series 2020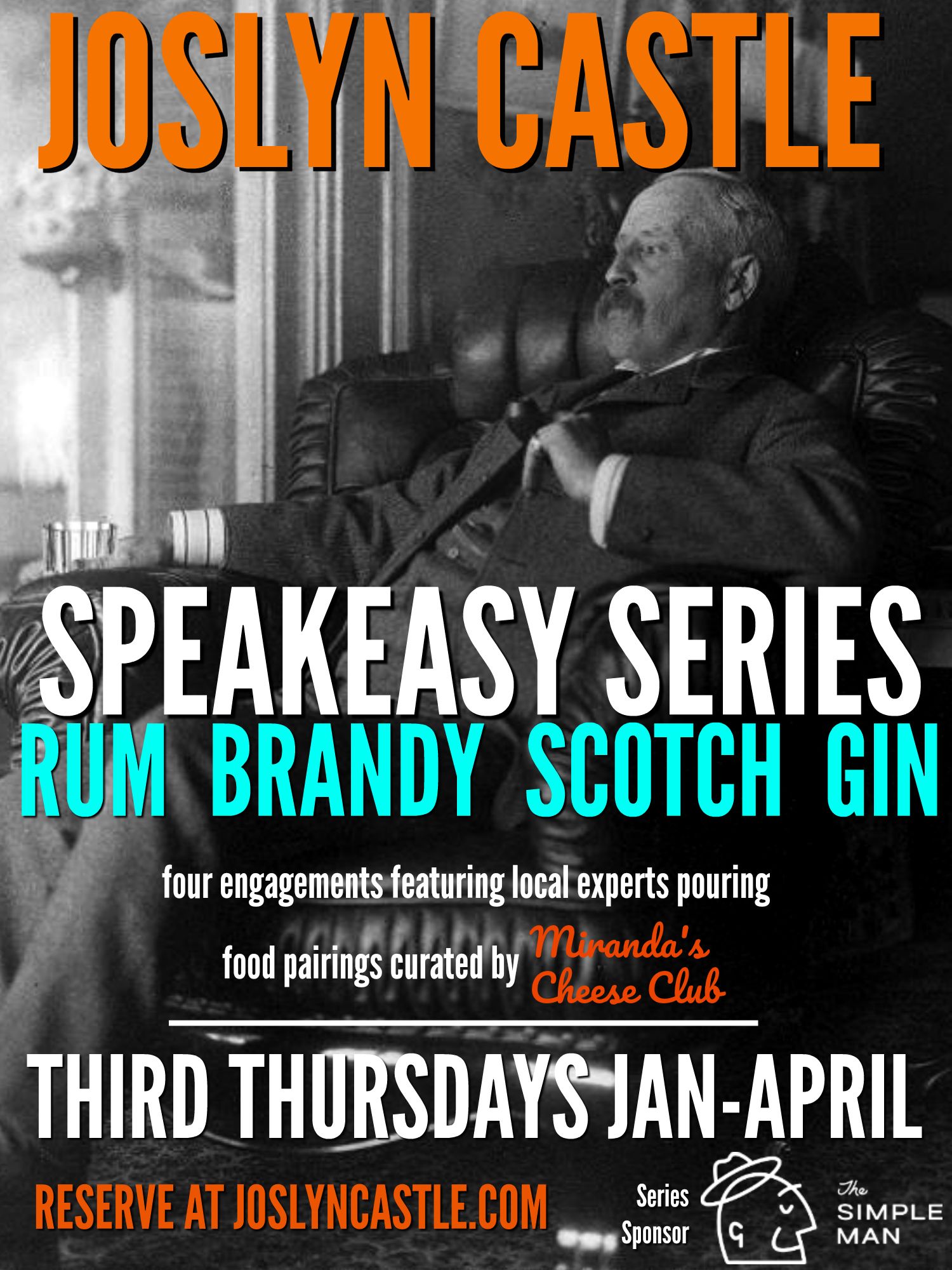 For the safety of our patrons, our staff, and the public, we have chosen to close our doors to in-person, indoor events until February 1, 2021. Thank you, and stay well! Read More
George Joslyn loved to entertain in what is considered the "original man cave." He and his friends would gather for billiards, cocktails, cigars and even bowling in the Castle basement. We imagine many a lively conversation were had amongst George and his guests.
We've partnered with some of Omaha's finest aficionados to bring you a series that George would happily make a toast to. The Joslyn Castle Speakeasy Series is a monthly meet up that will feature tastings presented by professionals in their fields.
January through April on the third Thursday, we will host a tasting featuring one of the following favorites: Rum, Brandy, Scotch, and Gin!
All events run 7pm-9pm, doors open at 6:45pm.
---
Here's a taste of each event: 
January 16th - Rum: To kick-off the Speakeasy Series, we are excited to host spirit guide Alzuri of Spirit World for our first-ever Rum tasting.
February 20th - Brandy: Raise your glass as we welcome you to a Brandy tasting featuring local expert Kari Korenchen. 
June 25 - Scotch: Join us as we welcome Alzuri and Spirit World for a journey through the storied world of Scotch.
August 20th - Gin: Settle in for an evening of sipping, noshing, and conversation with local Gin expert Kari Korenchen!
CANCELLED: December 10th - Apéritifs & Digestifs: Kari Korenchen guides you through an evening of these often mysterious, but frequently delicious, flavors.
---
Single event tickets are $75.00 for non-members, or $67.50 for Keyholder members. Not yet a Keyholder? Get signed up today and start saving on ALL Joslyn Castle programming!
This form stopped accepting submissions on November 30, 2020 7:00 pm CST.