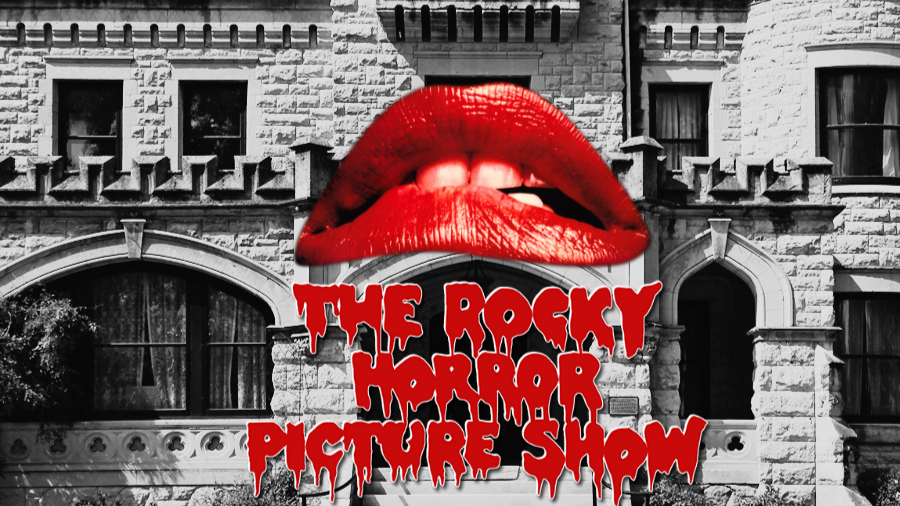 Rocky Horror at the Castle!
*Rocky Horror at the Castle is SOLD OUT!*
October 11th, 2019 - VIP Doors Open at 6:30pm, General Admission Doors Open at 7:30pm
Don't dream it, Be it!!
Immerse yourself in absolute pleasure as the Joslyn Castle provides an interactive evening of The Rocky Horror Picture Show – not just a viewing of the cult classic favorite, but an opportunity to be a real unconventional conventionist, over at the Frankenstein place!
We would like, if we may, to take you on a strange journey, where we will provide a hands-on experience for longtime Rocky Horror fans and virgins alike. So, come up to the lab and partake in our signature cocktail, "The Time Warp," try your luck at our dark carnival games, or take several self-mementos at our RKO Radio Picture station. Before the night's Double Feature, you'll want to claim your seat in the Music Room for a pre-movie floor show featuring Rocky Horror trivia, prop review, and of course, a virgin ceremony. The Joslyn Castle will have official RHPS prop bags available for purchase. (included with VIP admissions)
We won't get strung-out by the way you look, so feel free to dress in your finest Rocky Horror hosiery and boa.
Your $50 general admission includes the activities listed above and the screening of the film with narration. A cash bar and concessions will be available. For those looking to go even further into giving themselves over to absolute pleasure... take a look at our VIP experiences:
VIP & Early Access - $65
Early admission
Specialty cocktail voucher
Official Rocky Horror Prop Bag
Advance seat selection
Pre-Event floor show
Pre-Movie floor show
Disclaimer: Due to the historic nature of the Joslyn Castle, only Joslyn Castle-approved prop kits will be permitted for audience participation during the screening. This means NO rice, hot dogs, water guns, toast, or prunes (duh). Kits are included with VIP admissions, and will be available for $5 for general admission patrons. We ask that you do not throw items at the screen (it's a rental!) but DO embrace the participatory nature of the film! Our emcee will review the prop bags and RHPS best practices prior to the screening. 
Now that that is out of the way.....LET'S DO THE TIME WARP AGAIN!!!!!!!!!!!!
---