Mimosas at the Millionaire's Mansion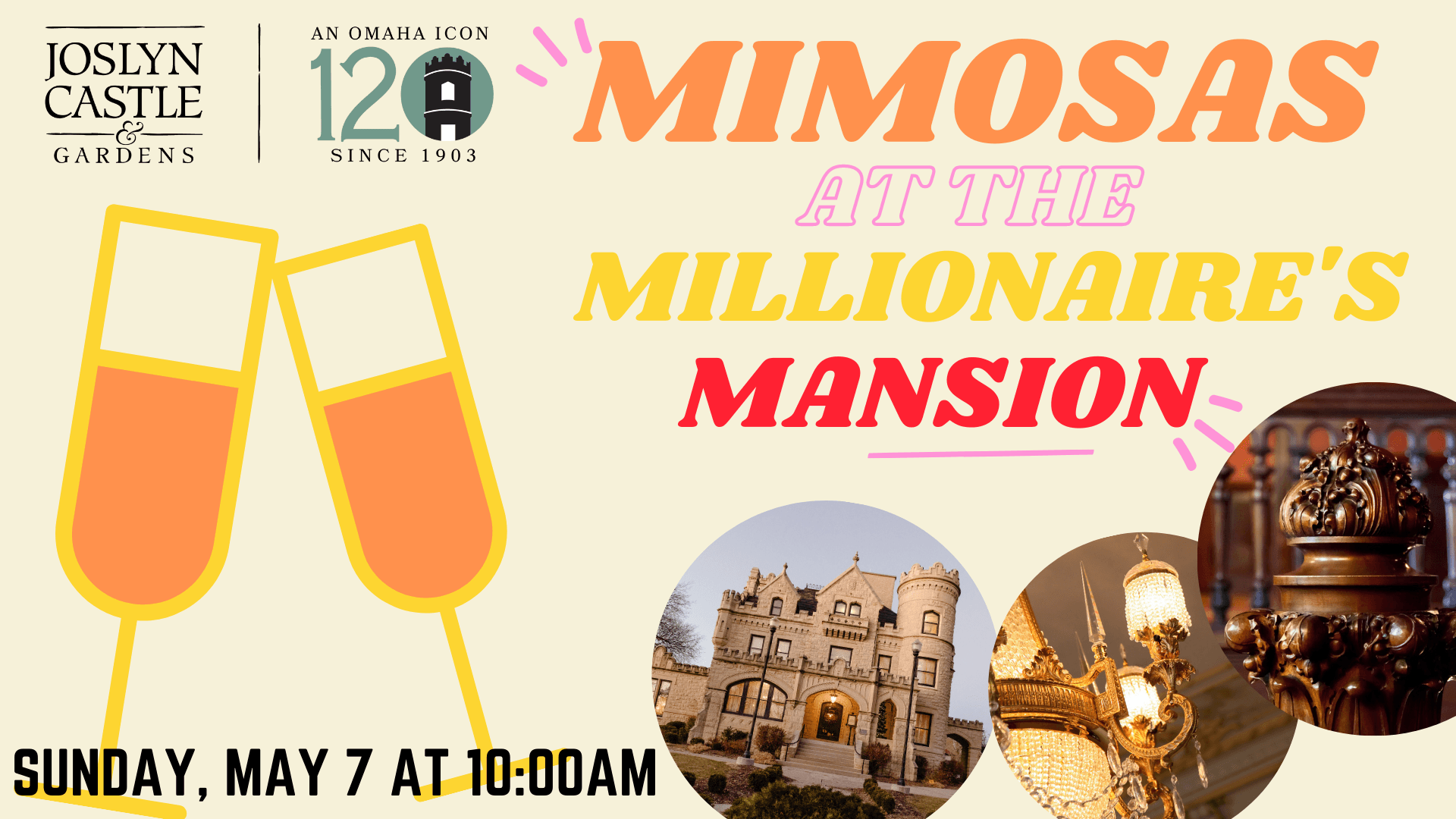 Before there was Berkshire Hathaway, there was the Western Newspaper Union. And before Warren Buffett, there was George Joslyn. Both men built their empires using their business acumen, and both men are widely respected and beloved for their philanthropy.
We invite you to learn about Nebraska's first millionaire Mr. Joslyn, as you tour his Scottish Baronial mansion. And because it's a Sunday morning after a long weekend, we're going to stick a mimosa in your hand and feed you charcuterie on the go!
We're calling this special tour "Mimosas at the Millionaire's Mansion!"
Tour begins at 10am, with doors open 9:30am, on Sunday, May 7th.
Reservations required. Tickets are $30.00, or $20.00 for under 21 years of age.