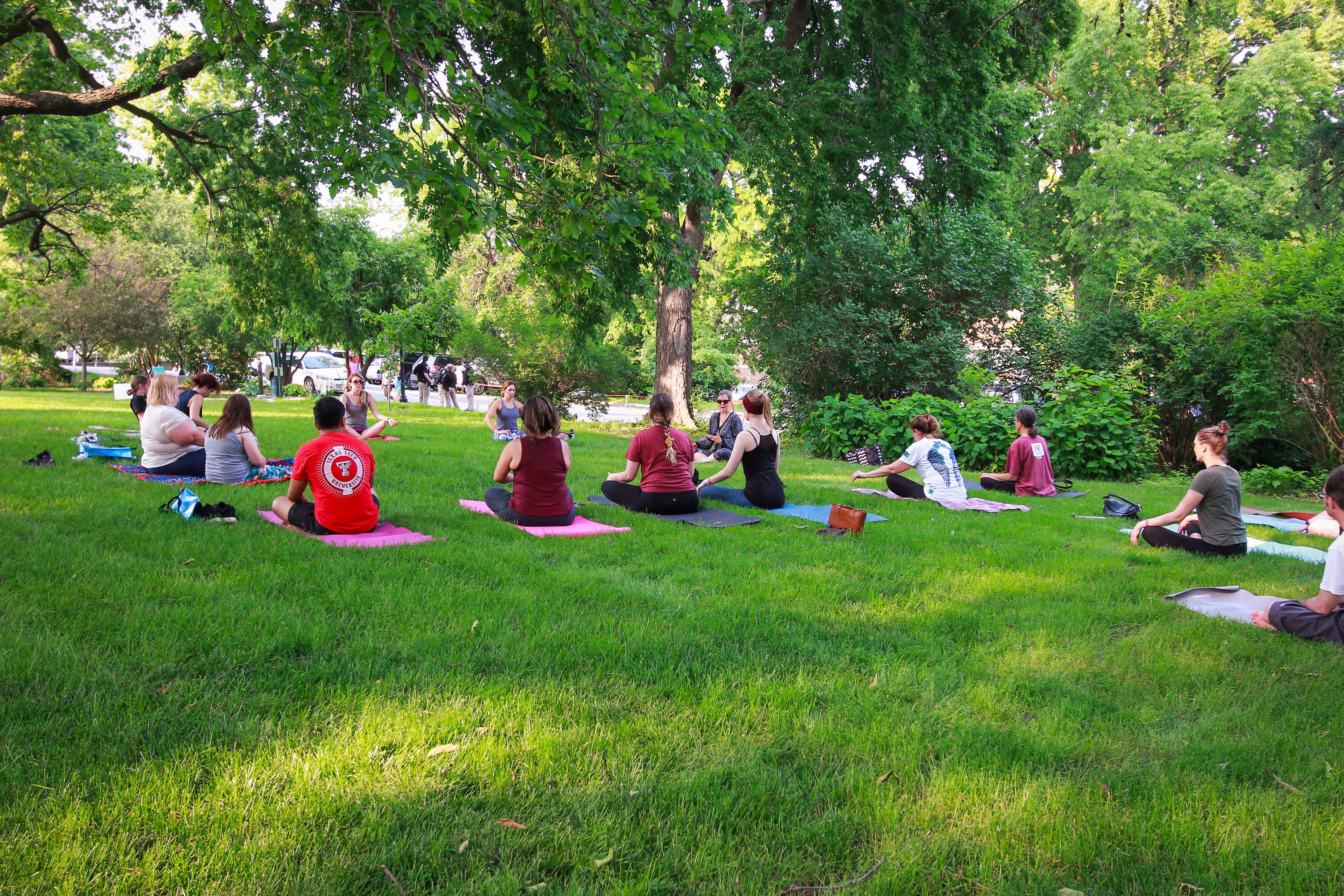 Yoga On The Green!
Join us for a free Yoga class in the emerald shade of the Castle's southeast lawn. Bring your mat and be ready to find your center.
INSTRUCTORS:
June 3—Lauren Kraemer
June 10—Lizzie Mensinger
June 17—Lizzie Mensinger
June 24—Shiri Phillips
At 6:30pm following the class, there will be another free event—Family Nature Series—which will be educational fun for the whole family!