Spring Lecture Series: Planting For Pollinators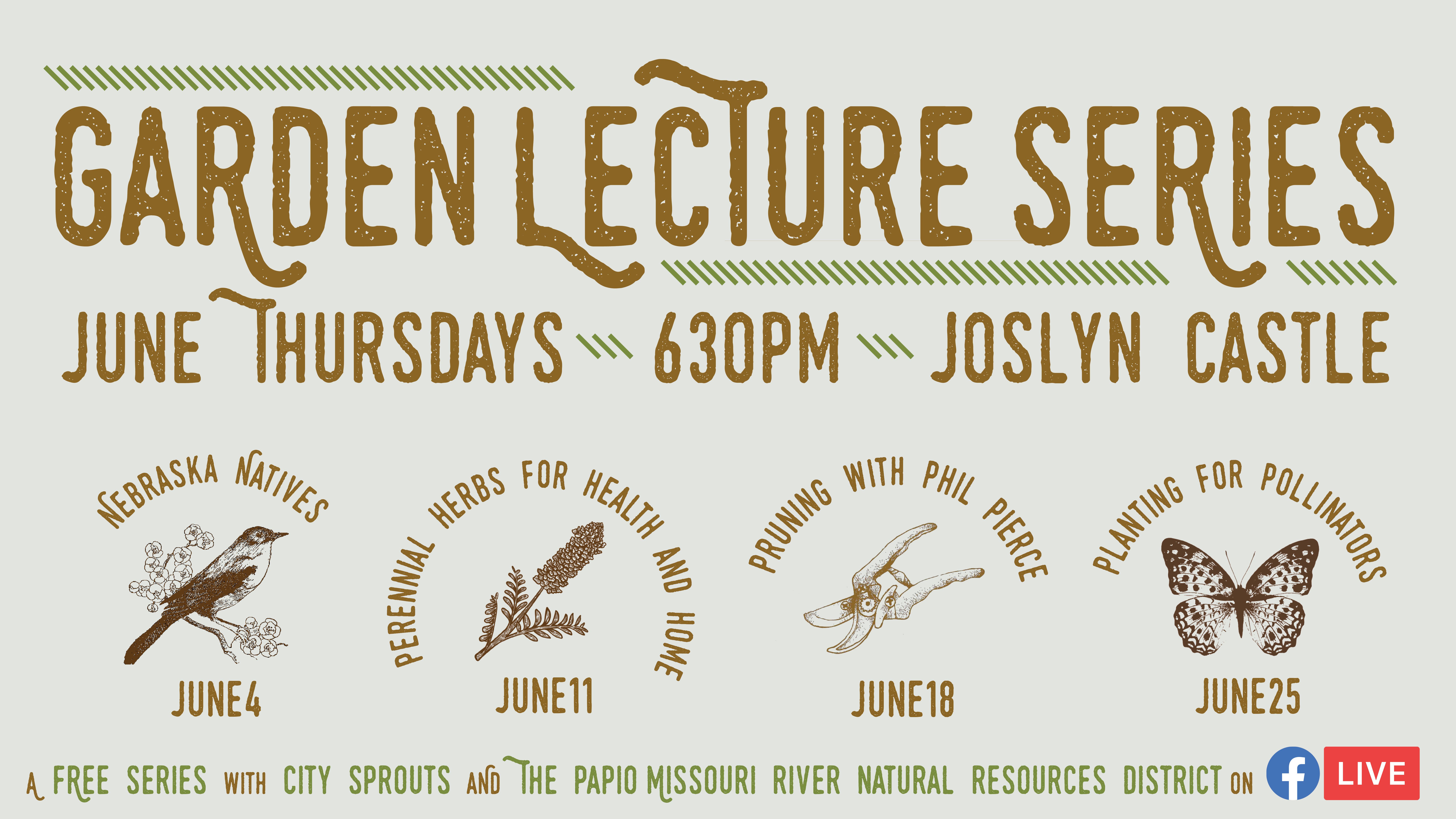 **NOTE: To minimize in-person contact, this event will now be held on Facebook Live! Check our page at the start of the event to tune in.**
Spring Lecture Series
For city-dwellers, it's easy to forget about the nature that surrounds us. These four lectures, presented by City Sprouts, Papio-Missouri River Natural Resources District, and forester Phil Pierce, will help you cultivate the green in your own backyard (or deck, or balcony, or porch) in practical ways.
Join us Thursday evenings in June for this FREE outdoor community event. No tickets or RSVP's are required! Goodwill donations will be accepted toward the Joslyn Castle gardens.
Planting for Pollinators
We will discuss how to create an oasis for our many crucial pollinators in an urban environment. We'll offer plant suggestions, pollinator-safe gardening methods, and the pollinators you can be on the lookout for!