FREE Lecture: Hemingway and Cather in Conversation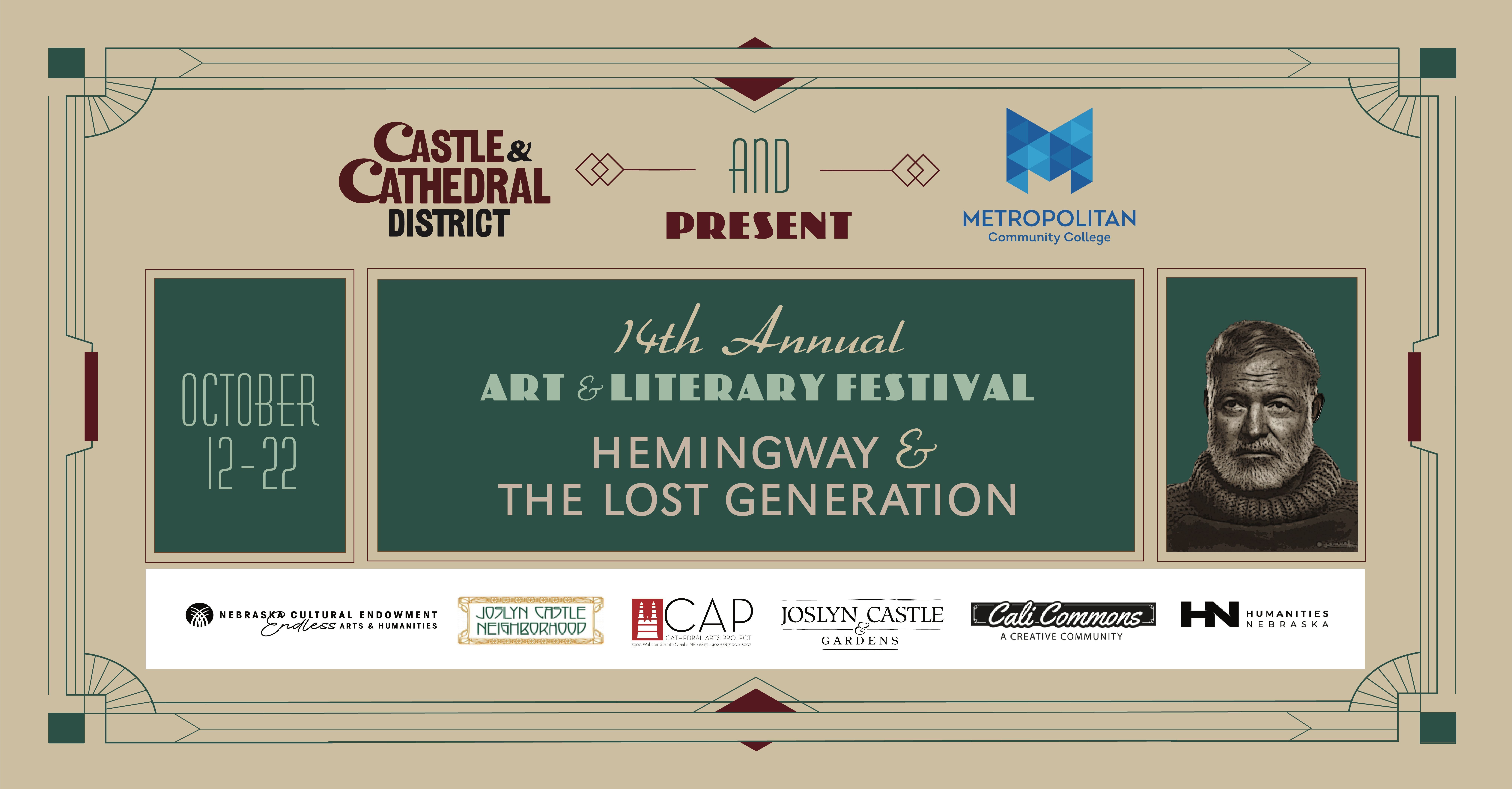 Join us for a FREE lecture prior to our evening's performance of "Hemingway and the Lost Generation." We'll explore the contentious relationship between Nebraska's own Willa Cather and Earnest Hemingway. Our talk will be led by Tracy Tucker of the Willa Cather Center.
Admission is FREE and registration is not required. Doors will open at 5:45pm and the reading begins at 6pm and concludes at 7pm. Those attending the evening's ticketed theatrical performance are welcome to stay through the 7:30pm show time.
"How to Tell a War Story: Hemingway and Cather in Conversation"
Though Willa Cather and Ernest Hemingway share many early influences—a Great Plains upbringing, early journalistic experience, and widespread critical and public acclaim for their work—they didn't know each other and often did not share artistic sensibilities. One of their most notorious "disagreements," if it can be deemed one when the two parties don't speak to each other, is over Cather's Pulitzer Prize-winning novel, One of Ours. Hemingway didn't like Cather's depictions of war, suggesting her inspiration came from movies. That may be a somewhat reductive opinion, and we'll explore both Cather's real influences and examples from Hemingway's most famous war stories, as we discuss the ways Hemingway was both right and wrong in his assessment of Cather's novel One of Ours.
About our Scholar: Tracy Sanford Tucker, Director of Collections and Curation
Tracy Sanford Tucker joined the staff of the National Willa Cather Center in 2012 as Education Director; in 2022, she was named Director of Collections and Curation. A certified archivist, Tucker oversees the management of the National Willa Cather Center's museum collections and archives programs, as well as the largest number of nationally-designated historic sites dedicated to an American author. Tucker is a graduate of Kansas State University and the University of Nebraska-Lincoln with a Master's degree in American literature and creative writing, with a specialization in Great Plains Studies. She is an Affiliate Fellow of the Center for Great Plains Studies. Her research, essays, and photography have been published in the Willa Cather Review, The New Territory Magazine, Old Northwest Quarterly, Whirlwind, and others, and in 2021, she contributed a chapter on the farm fiction genre to Unknown No More: Recovering Sanora Babb (University of Oklahoma Press). Tucker is an advocate of suburban rewilding and has, with her family, converted nearly a half-acre of lawn to native ecosystems and heritage fruit and vegetable production. She loves film noir, non-competitive board games, New Mexico chiles and Eastern European tomatoes, and little animals.
The Art and Literary Festival is presented with the support of the Nebraska Arts Council, Humanities Nebraska and the Nebraska Cultural Endowment.