SOLD OUT//Summer Fete: 120th Anniversary Celebration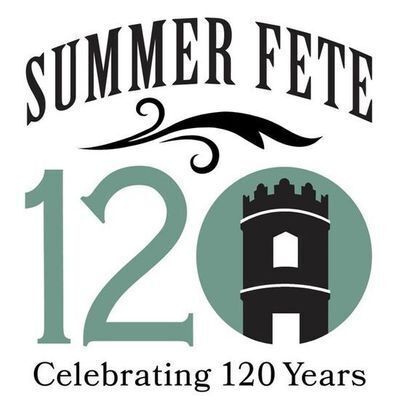 The "most elaborate lawn fête" hosted by George and Sarah Joslyn in 1897 was a celebration of what was to come on the 5.57 acres of their undeveloped property. Not a stone had been laid, but the future was bright and spirits were high. They wanted to share their joy with the community - and they did, with their "most brilliant affair."
Here we are, 120 years later since the Castle was completed, and the same feelings of optimism and anticipation are echoed among the staff, board, volunteers, and community as we look forward. The next 120 years look so bright. Join us in celebrating where we've been, and most importantly, where we're going at our Summer Fete: 120th Anniversary celebration!
On August 19th, 2023, we invite you to partake in the magic and the history that we enjoy everyday on the estate grounds of George and Sarah Joslyn. We are excited to continue their legacy and celebrate this milestone anniversary with you!
Guests at the Summer Fete enjoy activities and merriment inside the Castle and throughout the gardens prior to an elegant meal under a tent nestled among the flower beds. It's a truly one-of-a-kind event in Omaha, and one based off the original Fete the Joslyns hosted so long ago.
Proceeds raised at the Summer Fete go toward the continued preservation and restoration of the historic jewel located in the heart of Midtown Omaha. Be a part of the next 120 years with your friends at Joslyn Castle & Gardens!