Speakeasy Series: Vermouth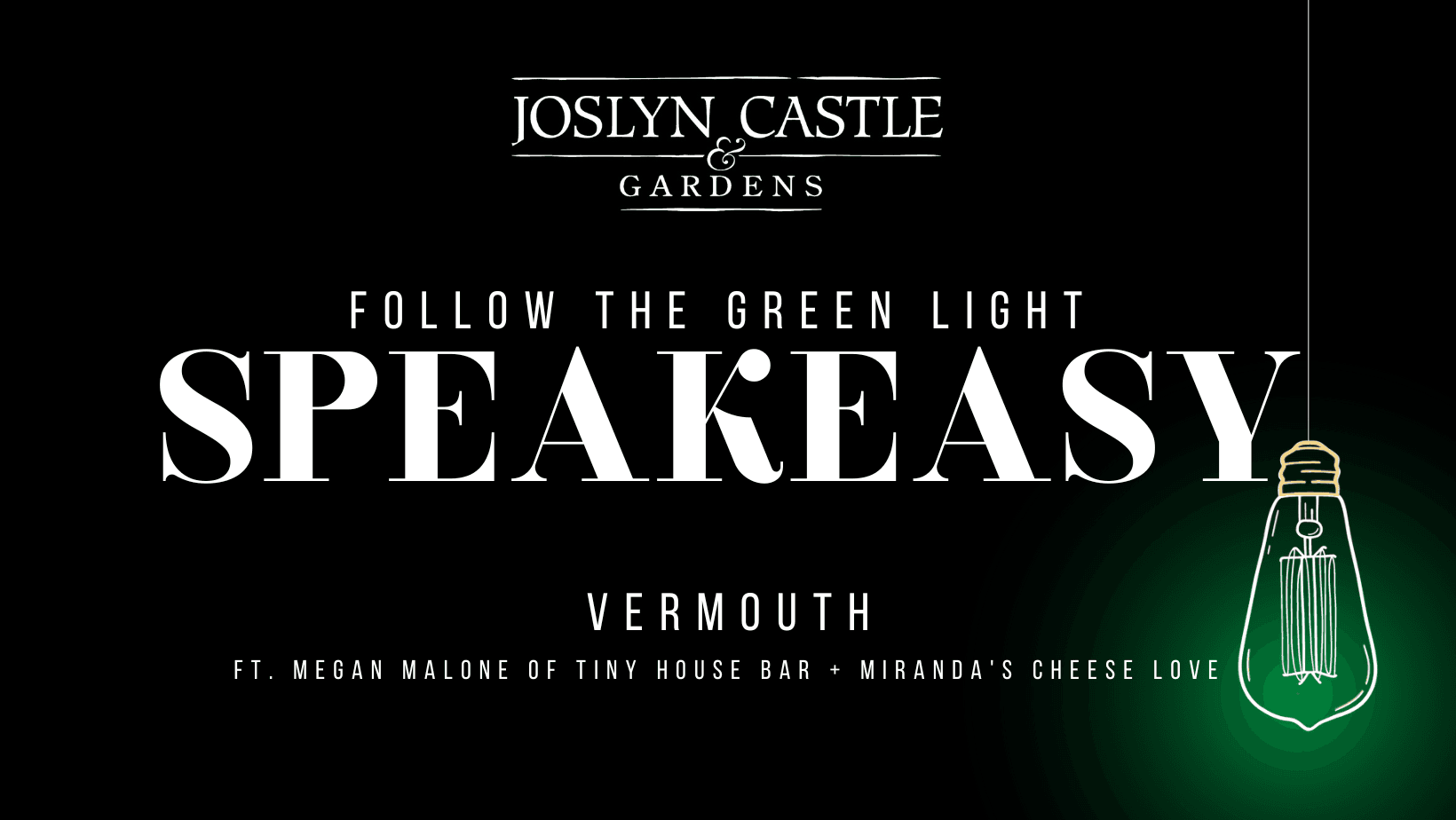 George Joslyn loved to entertain in what is considered the "original man cave." He and his friends would gather for billiards, cocktails, cigars and even bowling in the Castle basement. We imagine many a lively conversation was had amongst George and his guests.
We've partnered with some of Omaha's finest aficionados to bring you a series that George would happily toast. The Joslyn Castle Speakeasy Series is a monthly meet up that will feature tastings presented by professionals in their fields.
Doors open at 7:00 pm -- After giving the password at the secret door, you'll start with a quick walk-through of George's man cave in the Castle basement, then go upstairs to the beautiful Music Room for the presentation at 7:30.
Miranda's Cheese Love is back to create the perfect pairings for the wonderful spirits served up by Omaha's best aficionados. Savory or sweet, tart, bitter, creamy or rich—each bite is selected to complement the unique flavor profile of each liquor and make your palate dance!
Thursday, March 16, 2023 - Megan Malone, Owner of Tiny House Bar, demystifies Vermouth, the fortified and aromatized wine that often supports classic cocktails like martinis and Manhattans. It's time to bring this powerful ingredient into the spotlight! Megan will guide us on a journey of the many facets of Vermouth.