MUMMY DEAREST: AN INTERACTIVE MYSTERY PLAY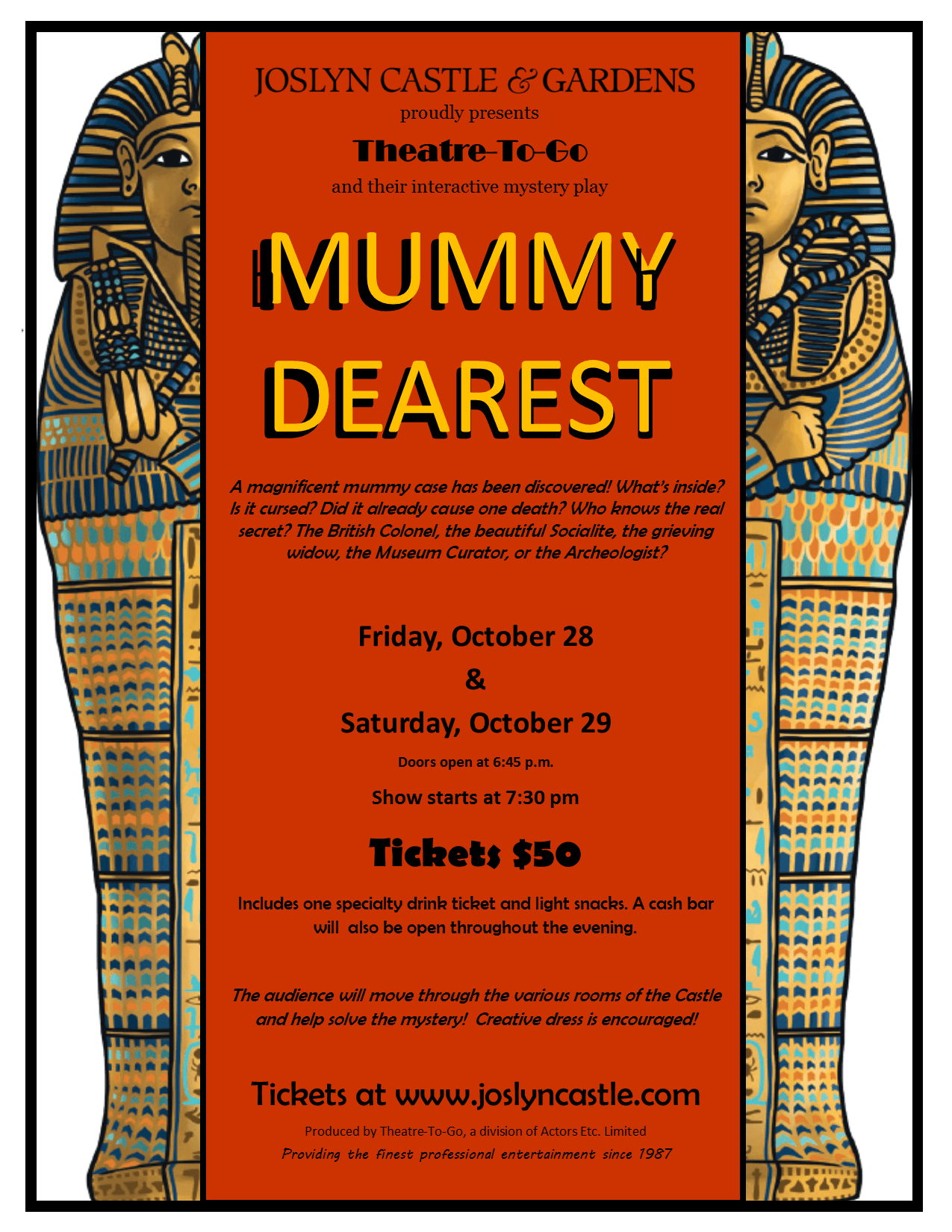 Joslyn Castle & Gardens
proudly presents
Theatre-To-Go
and their interactive mystery play
MUMMY DEAREST
A magnificent mummy case has been discovered! What's inside? Is it cursed?! Did it already cause one death?
Who knows the real secret? The British Colonel? The beautiful Socialite? The grieving widow? The Museum Curator, or the Archeologist?
Friday, October 28 and Saturday, October 29.
Doors open at 6:45 p.m.
Show starts at 7:30 p.m.
Tickets $50
Includes one specialty drink ticket and light snacks. A cash bar will also be open throughout the evening.
The audience will move through the various rooms of the Castle as you help solve the mystery! Creative dress is encouraged!
Produced by Theatre-To-Go, a division of Actors Etc. Limited