Medieval Night at the Castle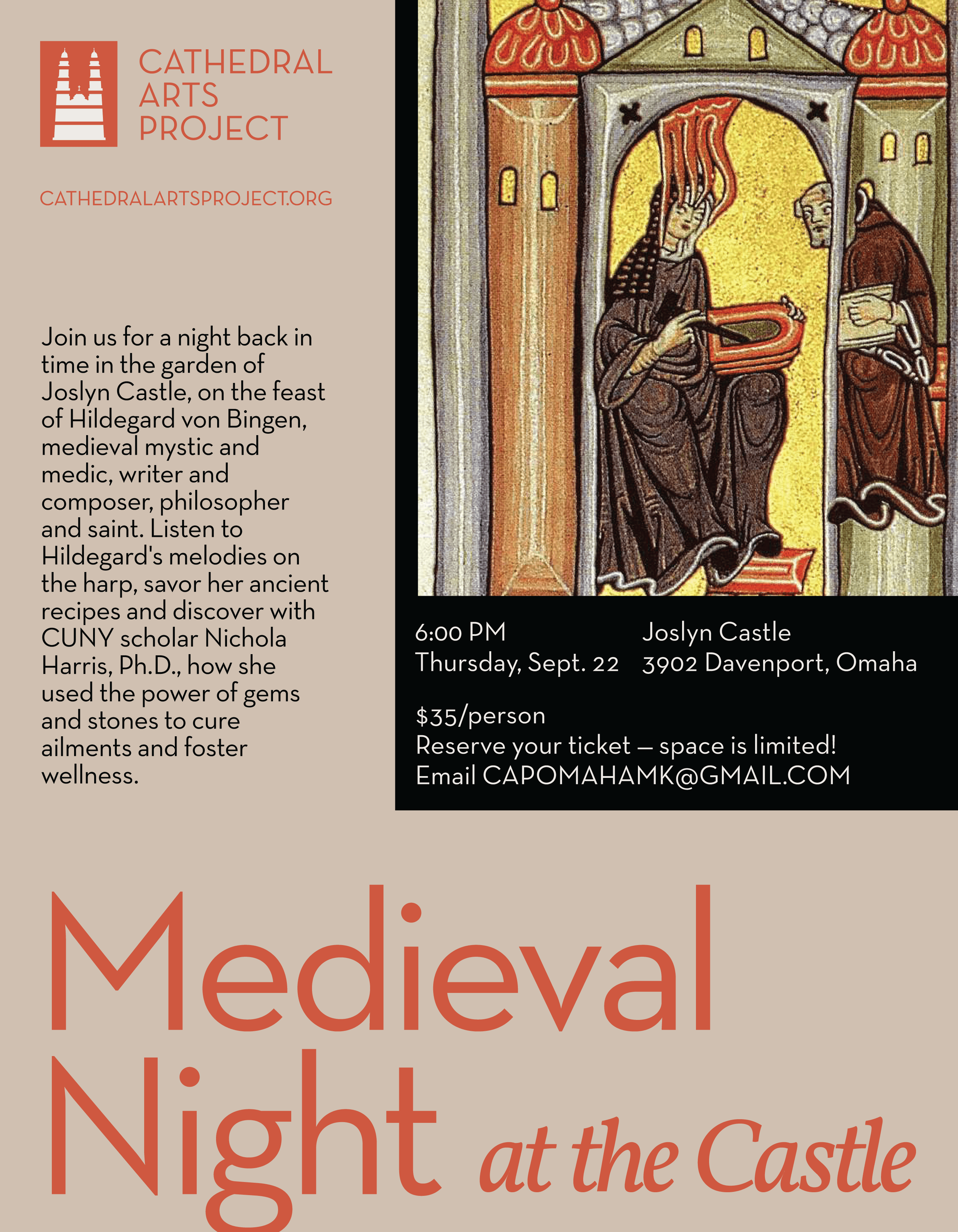 Join us for a night back in time in the garden of Joslyn Castle, on the feast of Hildegard von Bingen, medieval mystic and medic, writer and composer, philosopher and saint. Listen to Hildegard's melodies on the harp, savor her ancient recipes and discover with CUNY scholar Nichola Harris, Ph.D., how she used the power of gems and stones to cure ailments and foster wellness.
We are honored to present Medieval Night at the Castle in partnership with the Cathedral Arts Project.
Limited seating— reservations required. Tickets are $35.00 per person. RSVP to capomahamk@gmail.com.
6:00 pm at the Joslyn Castle (3902 Davenport Street, Omaha).