SOLD OUT Architecture on Tap - Little Bohemia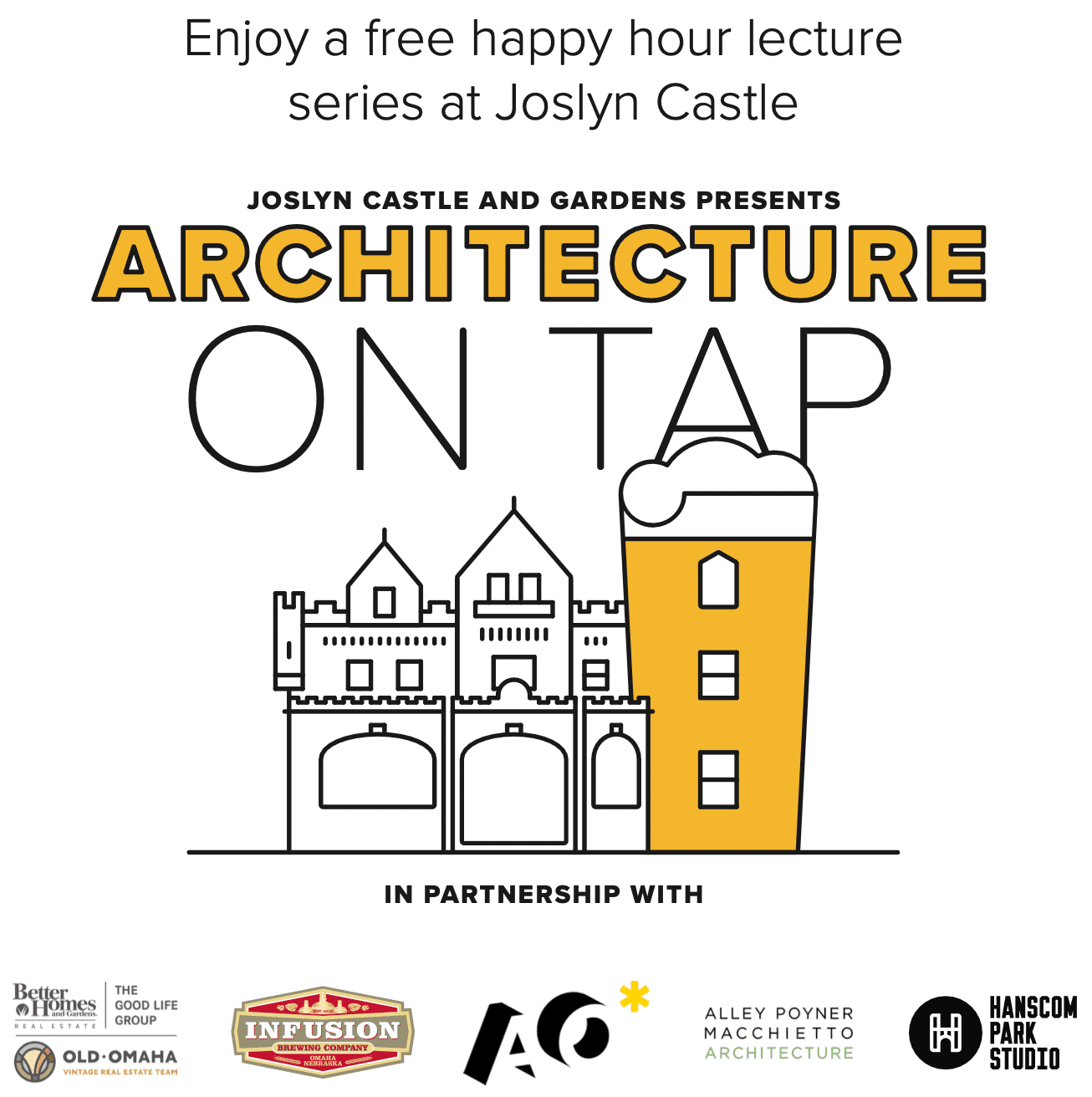 The Joslyn Castle and Gardens presents Architecture on Tap, a celebration of the historic communities that make Omaha unique.
Architecture on Tap is free to the community on Thursday evenings July 7th - August 4th (we're taking July 14th off). Grab a beer from Infusion Brewing Company, explore the recent restoration projects on the first floor of the Joslyn Castle, then settle in for a lecture presented by a local expert.
For our final installment, we are excited to welcome retired architect Marie Sedlacek. Marie is of Czech descent, and her family established their roots in the vibrant Little Bohemia community in the 1940s. She co-founded the Historic 10th Street Neighbors and
Advocates group, a collective of neighbors and preservationist with a goal of advocating for the best interests of the historic community.
Architecture on Tap is sponsored by Alley Poyner Machietto Architecture, AO, Tim Reeder/Old Omaha Vintage Real Estate Team
of Better Homes and Gardens Real Estate - The Good Life Group, Hanscom Park Studio, and Infusion Brewing Company.
Doors open to the public at 5:30pm, and presentations start at 6pm.
Space is limited! Registration is free and required. This is a 21+ event!