Do Good Days: Wish List Wednesday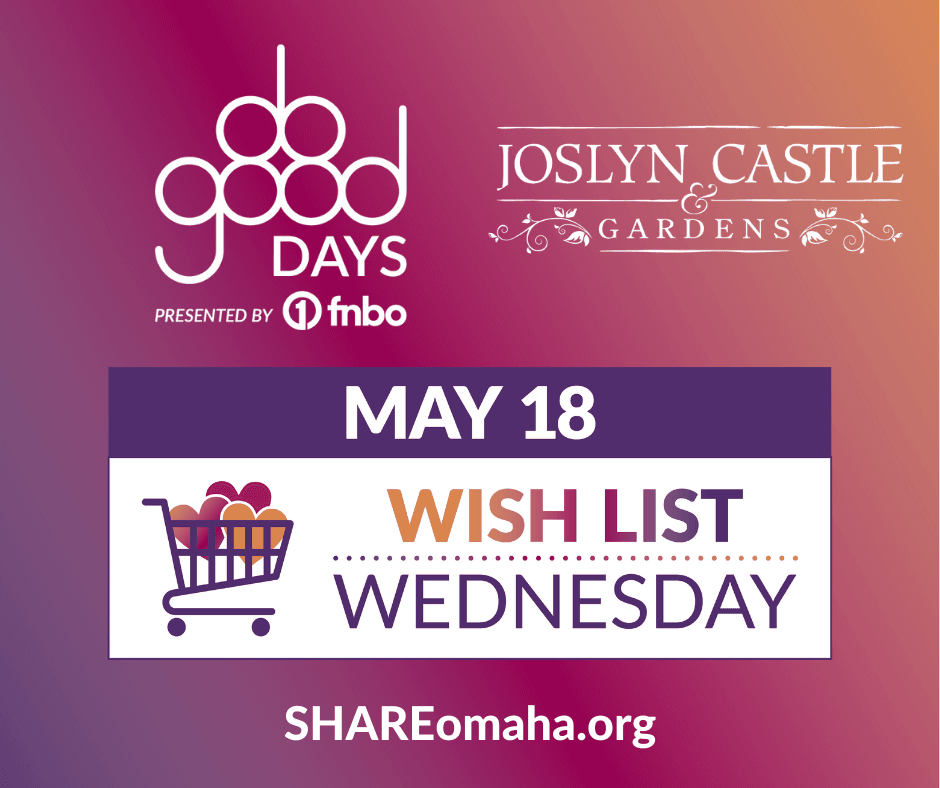 Do Good Days, presented by FNBO takes place on May 17-19.
These three days are dedicated to supporting the Omaha community and nonprofit organizations like Joslyn Castle & Gardens, in every way we can. Regardless of what you give, it will help us continue to be an inclusive space to create memories and experiences for our community.
Today on Wish List Wednesday, Joslyn Castle & Gardens needs your help! Every year during transitional seasons, our master volunteer gardeners work hard to ensure the gardens are as beautiful as George and Sarah Joslyn knew them to be. Additionally, every year we add a few more master gardeners, but we need more gardening tools and supplies to help us continue making this a magical space for the community.
We are in need of the following supplies and tools:
Gardening - bags of mulch, potting mix, fertilizer, water hoses
Gardening Tools – bypass pruners, anvil pruners, rakes, clippers, a wheel barrow, gloves
You can find these supplies at Lowes, Ace Hardware, Home Depot or your local hardware stores.
Delivery Options:
Drop off: Week of May 16th – Monday through Friday between 10 a.m. and 4:30 p.m. at the offices (3902 Davenport Street)
Shipping Address: 3902 Davenport Street, Omaha, NE 68131
For more details and to donate, head to our profile at https://shareomaha.org/nonprofit/joslyn-castle-trust
For questions, contact Sha Buchanan at sbuchanan@joslyncastle.com
To participate in Do Good Days, go to SharOmaha.com