This form stopped accepting submissions on August 24, 2022 12:00 am CDT.
A Brilliant Affair: 125 Years in the Making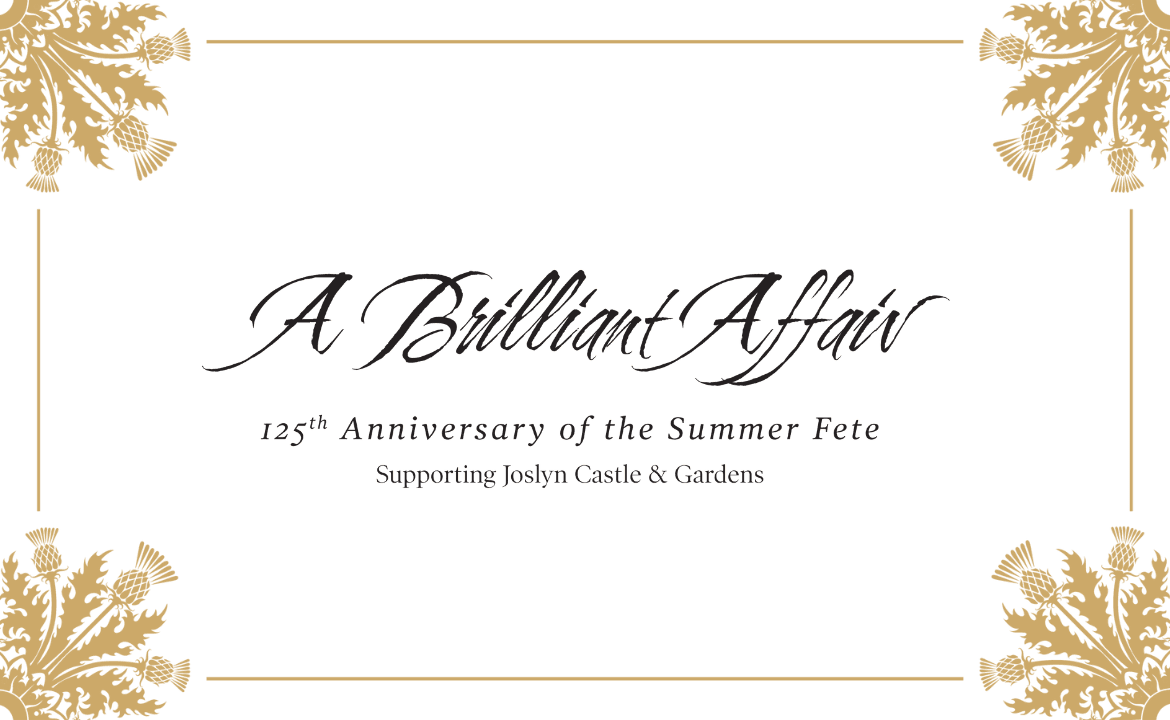 Marking the 125th anniversary of the "most elaborate lawn fête", we invite you to partake in its magic on the estate grounds of George and Sarah Joslyn. Before the Castle was built, the Joslyns hosted friends, neighbors and the community on the 5.5 acres to showcase their vision for the estate and raise funds for local charities. We are excited to continue their legacy and celebrate this milestone anniversary with you!
The original Summer Fête featured a Russian tea room, fortune tellers, lawn games, refreshments, and music from the military brass band on loan from Fort Crook.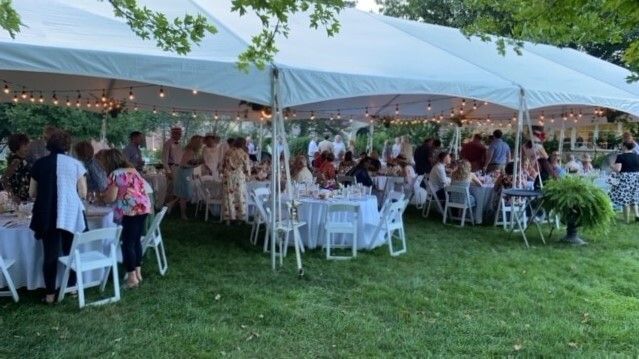 In keeping with the original Fête's tradition, guests at this year's event will enjoy many of the same activities with new additions as we raise funds for the preservation, restoration and operations of our beloved historic treasure. Guests will be treated to a cocktail reception with pre-dinner drinks, music, lawn games, walk-in tour of the Castle and other treats outside, followed by dinner and live auctions.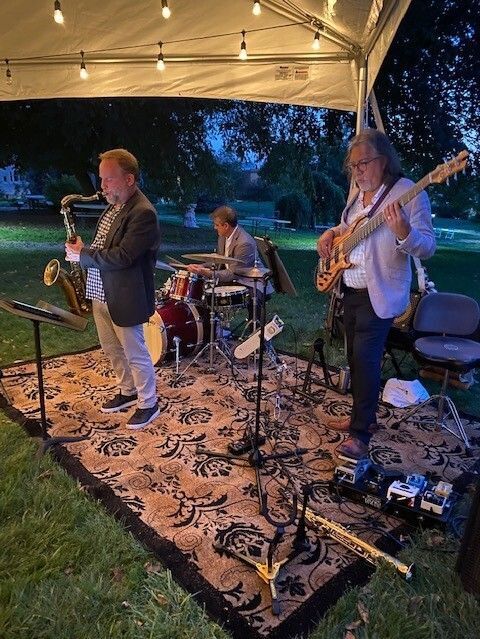 Revelers are encouraged to embrace the throwback theme and come in garden party attire: lawn dresses, seersucker, straw hats, and suspenders!
Check-in begins at 6 p.m. followed by the event with a cocktail reception around the Castle grounds at 6:30 p.m., and dinner at 7:30 p.m. on the north lawn.
The Summer Fête is our largest annual fundraiser that helps us preserve and restore the Joslyns' legacy and their historic home and gardens. Help us in our ongoing efforts to make Joslyn Castle & Gardens a place that is open, accessible and inclusive to all by reserving your seat or table today!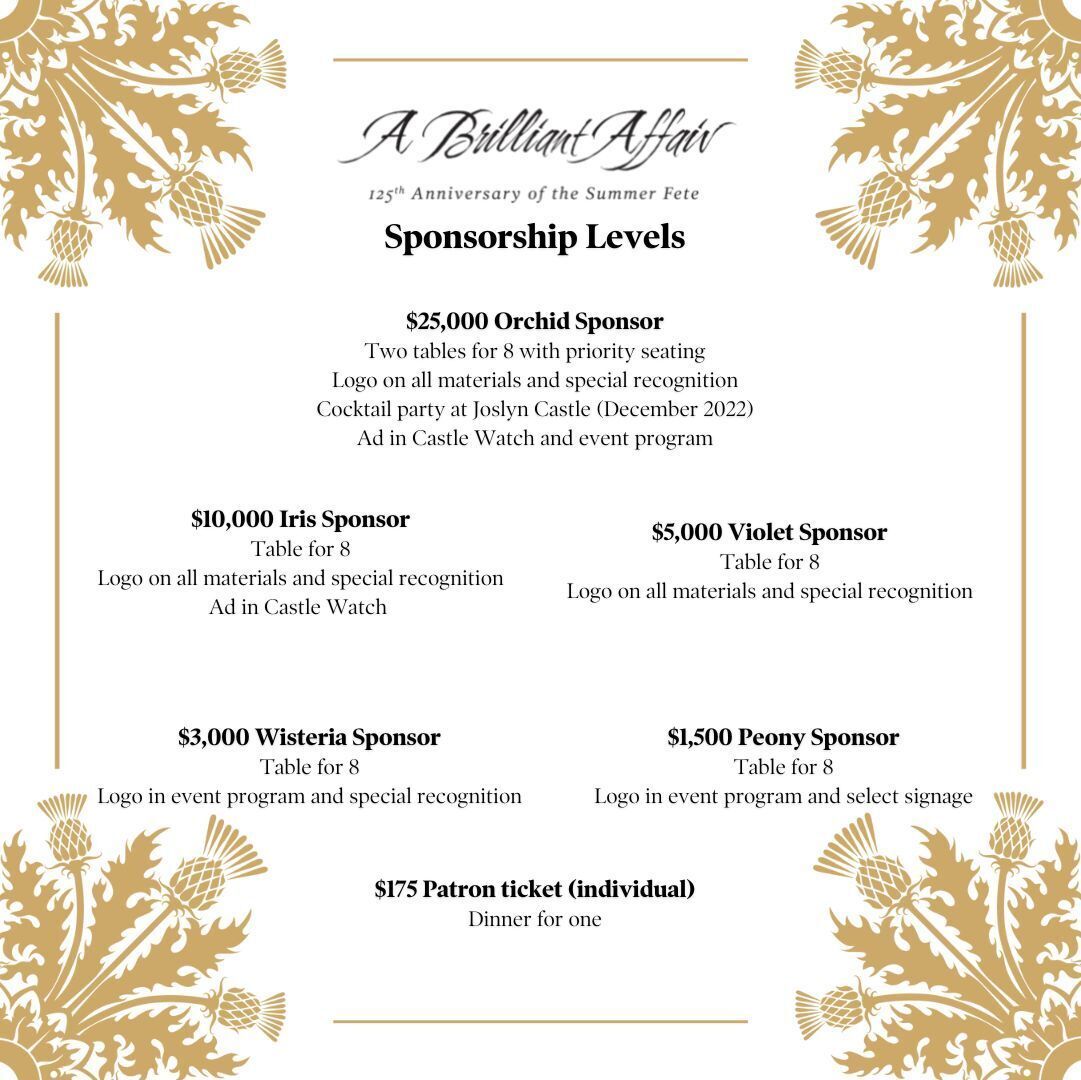 Unable to attend, but would like to donate?