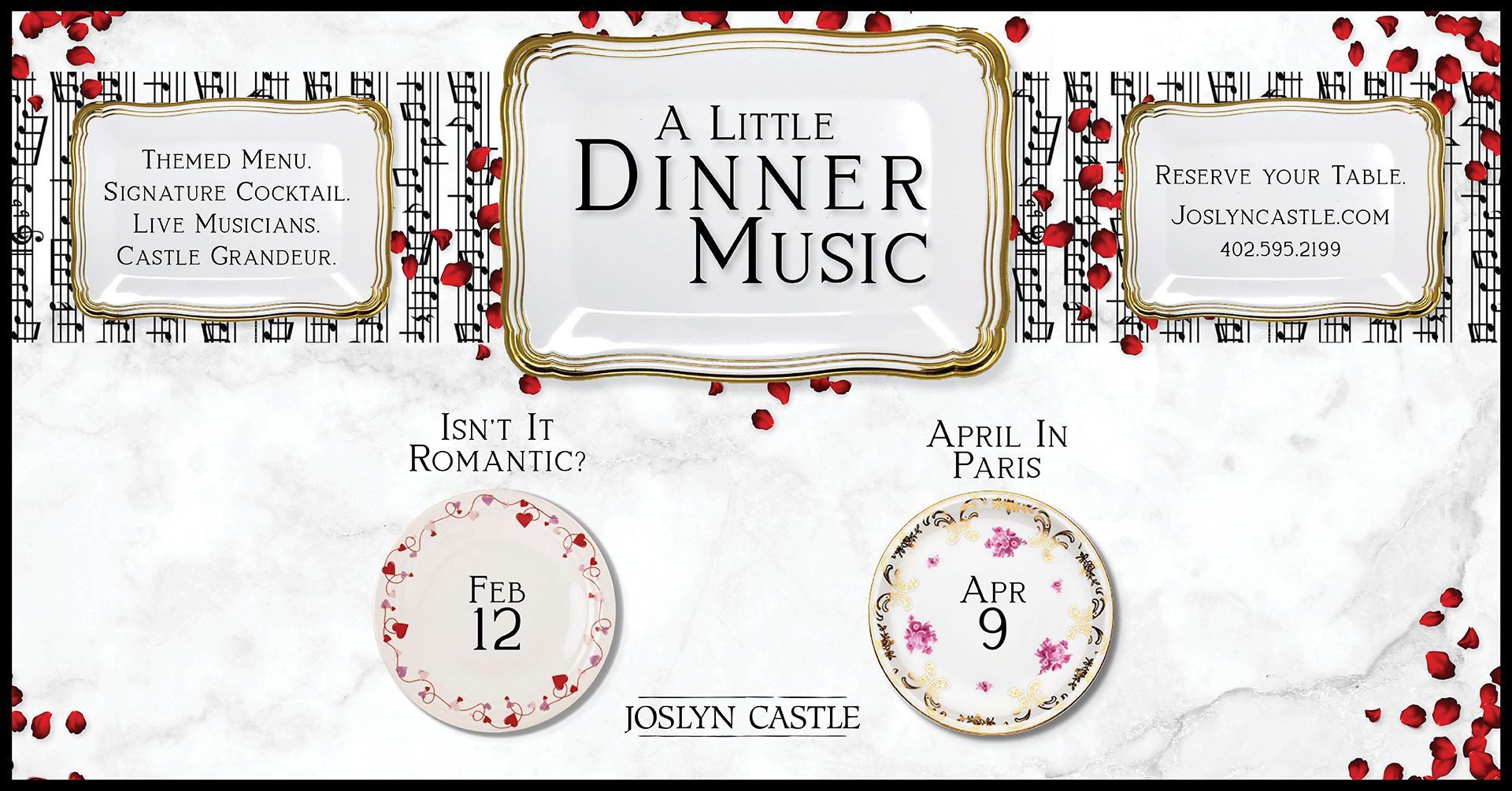 A Little Dinner Music combines fine dining with fine music—performed live! Enjoy an intimate dinner—appropriately and safely distanced from other guests—in one of the elegant rooms of Joslyn Castle. Your special night out will be accompanied by musicians performing from the central hall. Accommodations are available for parties of 2 to 12.
April in Paris
Saturday, April 9th
Imagine that it's 1949, and you're back at that little bistro on the Quai Saint-Michel, the one by the bridge…. Jazz is in the air, a light rain is falling…. We'll serve up casual French fare while you enjoy the smooth sounds of Ben Nichols and Steve Gomez on saxophone and bass.
Doors open at 7 p.m.
Dinner served at 7:30 p.m.
General Admission: $100
Keyholder Members: $90
This form stopped accepting submissions on April 1, 2022 12:30 pm CDT.
*CURRENT COVID PROTOCOLS: *Masks are optional inside the Castle as of 3/11/22.