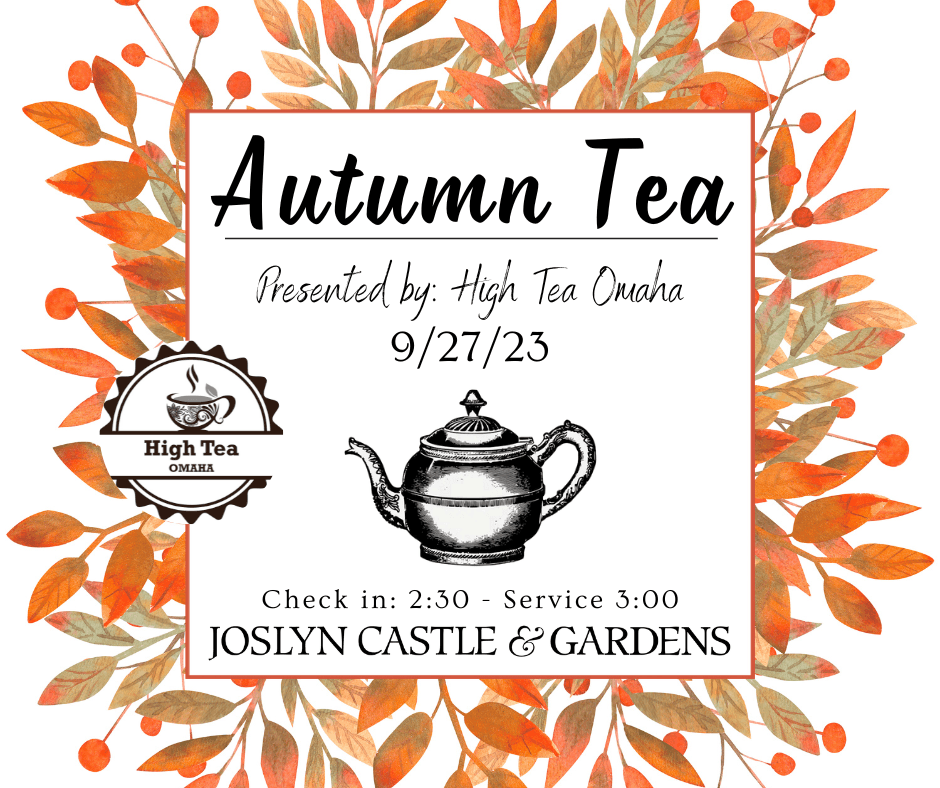 Join us on Wednesday, September 27th for a truly delightful experience! High Tea Omaha is presenting a full tea service for an intimate group of lucky ticket holders here at the Joslyn Castle! Enjoy afternoon tea like it was meant to be enjoyed, with delectable accoutrements in a luxurious setting. This tea service will be leaning into fall flavors- we're feeling ready for autumn!
Delight in several types of teatime treats both sweet and savory, hot fresh tea brewed to perfection, a bright and bubbly glass of prosecco, and a bit of accompanying education to fill you in on Teatime customs and practices. The entire first floor of the castle will be open for you to enjoy, with docents on hand to answer any questions that you may have. Reserve your spot at the table now, tickets are quite limited.
This event is best suited for those 14 and over.
Doors will open at 2:30 for check in, with the tea service beginning at 3:00.