SOLD OUT: Ho Ho Homicide Saturday Show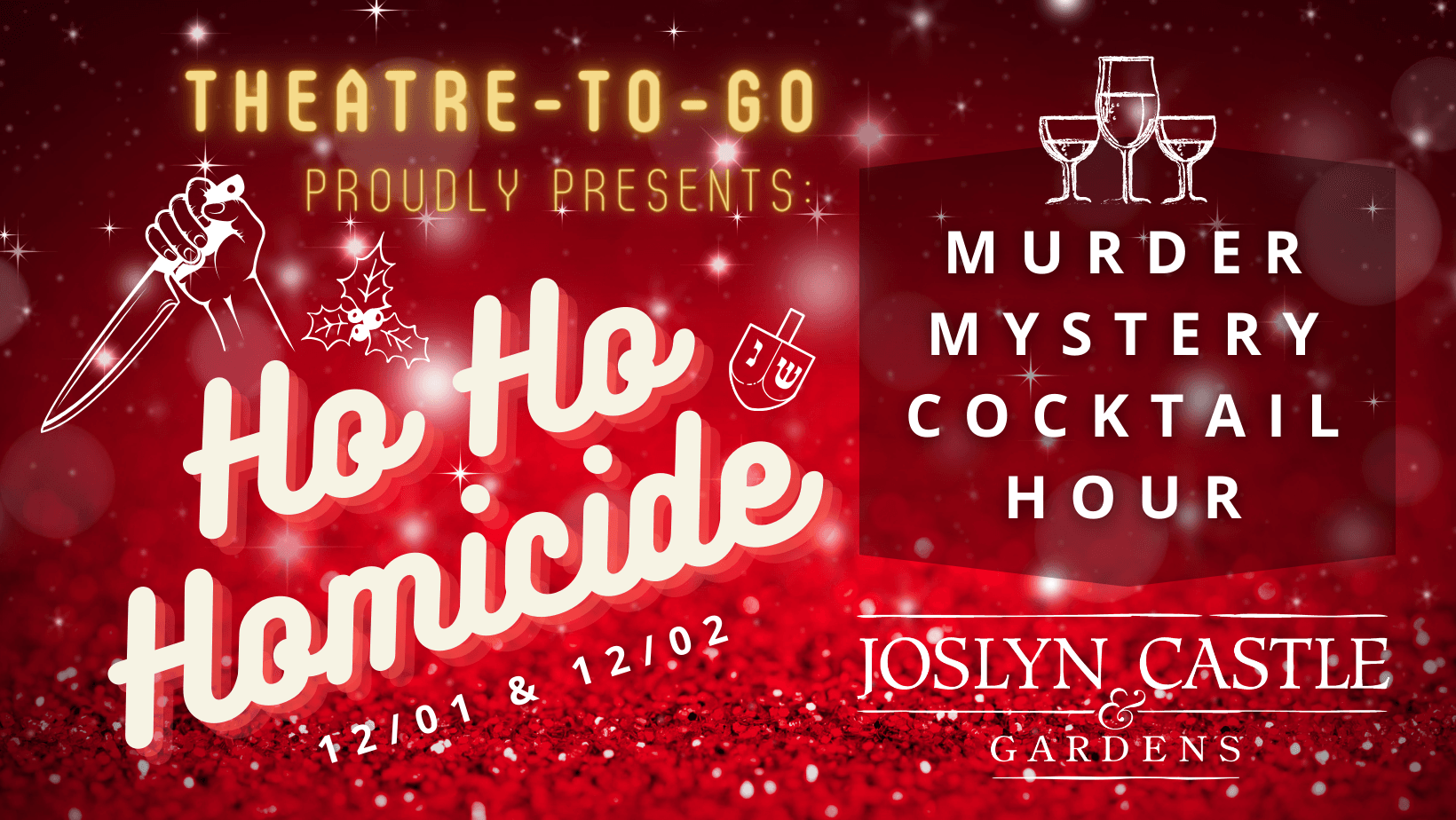 Join us for a murder mystery cocktail hour at Joslyn Castle & Gardens, presented by Theatre-To-Go!
Your $40 admission includes one drink ticket and light snacks; the bar will be open throughout the performance for additional purchases.
This unique experience of interactive theater will be available for two nights in a row! Take your pick of either Friday December 1st, or Saturday December 2nd.
As described by the producers:
Who's been naughty and who's been nice? The holidays are upon us and the worst has happened... all the toys have disappeared! To top it off, there may have been a MURDER! Help Santa, Hanukkah Harry and their friends save the Holidays for all the good boys and girls!