Garden Lecture Series - Swiss Army Landscaping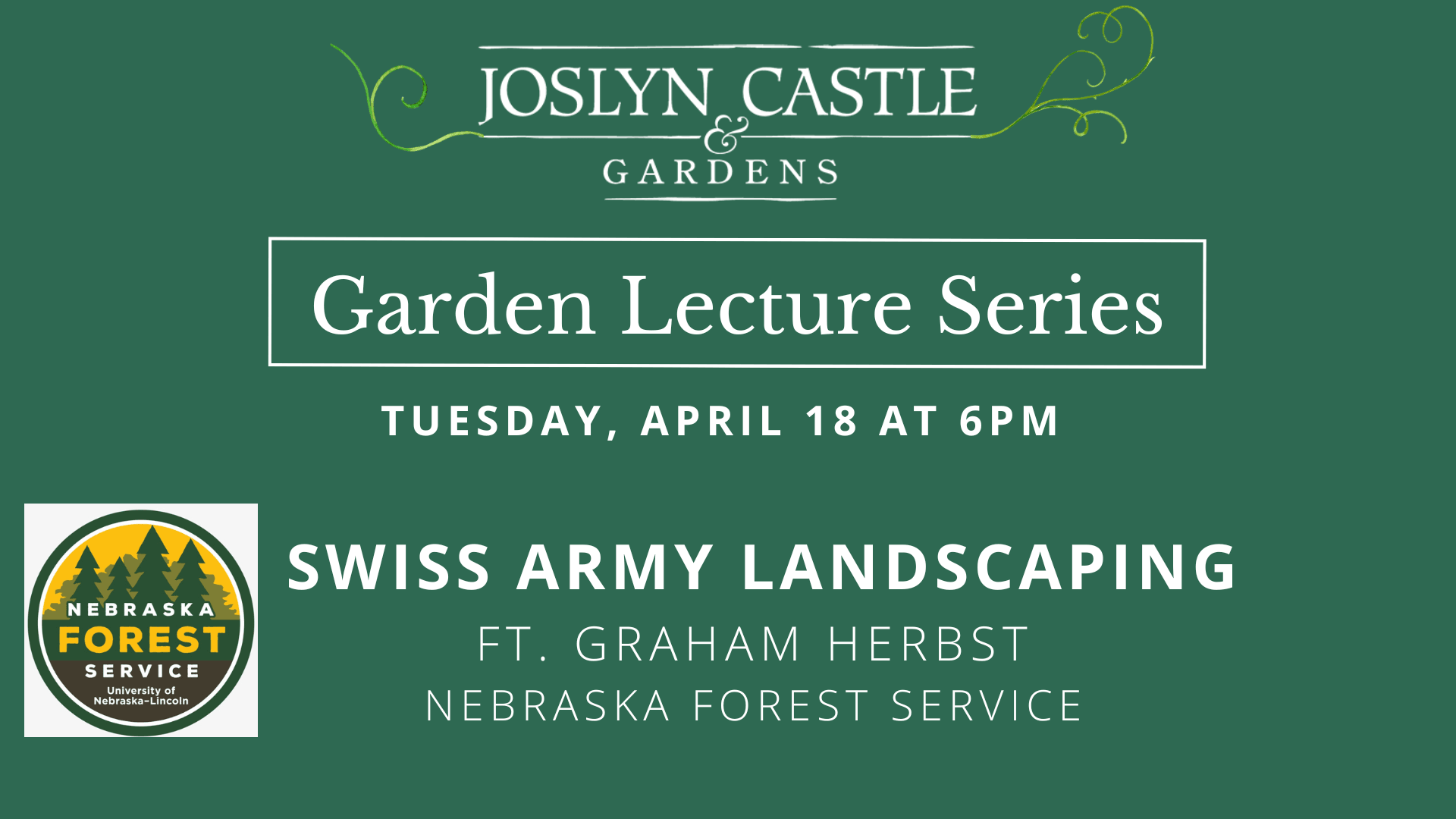 Tuesday, April 18 – Swiss Army Landscaping
Graham Herbst – Nebraska Forest Service
Swiss Army Landscaping- There is so much that our yards have to offer beyond their attractiveness.  Join Graham Herbst from the Nebraska Forest Service to explore the concept of functional landscapes that engage and provide for us.  We will cover what makes landscape function well and profile a multitude of plants that provide food, medicine, crafts, and other uses.
Graham Herbst is a native Nebraskan from Omaha, with a BS in Horticulture from UNL and MS in Urban Studies from UNO. After working in the landscape and arboriculture industries, he moved to the Nebraska Forest Service to promote innovative Urban Forestry projects as the Community Forestry Specialist for Eastern Nebraska. Graham loves growing trees and gardening, connecting people and information and exploring each corner of the state. He wants to hear from tree advocates about forestry challenges and opportunities in Nebraska communities.
Doors open at 5:30pm, presentation begins at 6pm. Donations are gratefully accepted.