A Little Dinner Music VII: Roman Holiday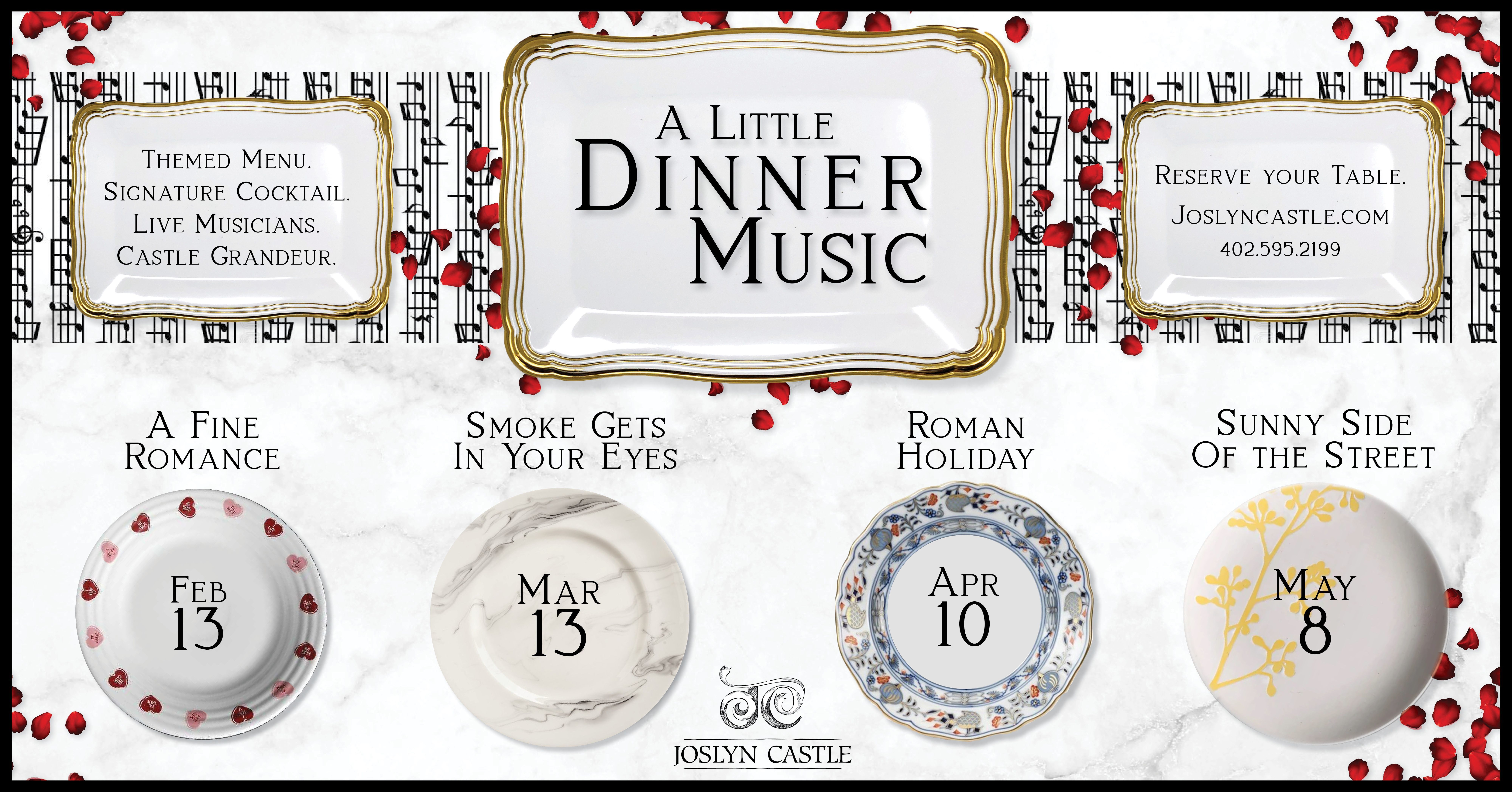 A Little Dinner Music combines fine dining with fine music—performed live!
Enjoy an intimate dinner—appropriately and safely distanced from other guests—in one of the elegant rooms of Joslyn Castle. Your special night out will be accompanied by musicians performing from the central hall. Accommodations are available for parties of 2 to 12.
Saturday, April 10
Not only Rome, but Naples, Tuscany, and Sicily, too! It's Italian night at the Castle, from appetizer to dessert. Featured violin and bass duo Anne Sorenson Wang and Chunyang Wang complete the picture with Italian music of all kinds. Ciao bella!
Doors open at 7pm, Dinner begins at 7:30pm