A Little Dinner Music I: Vive La France!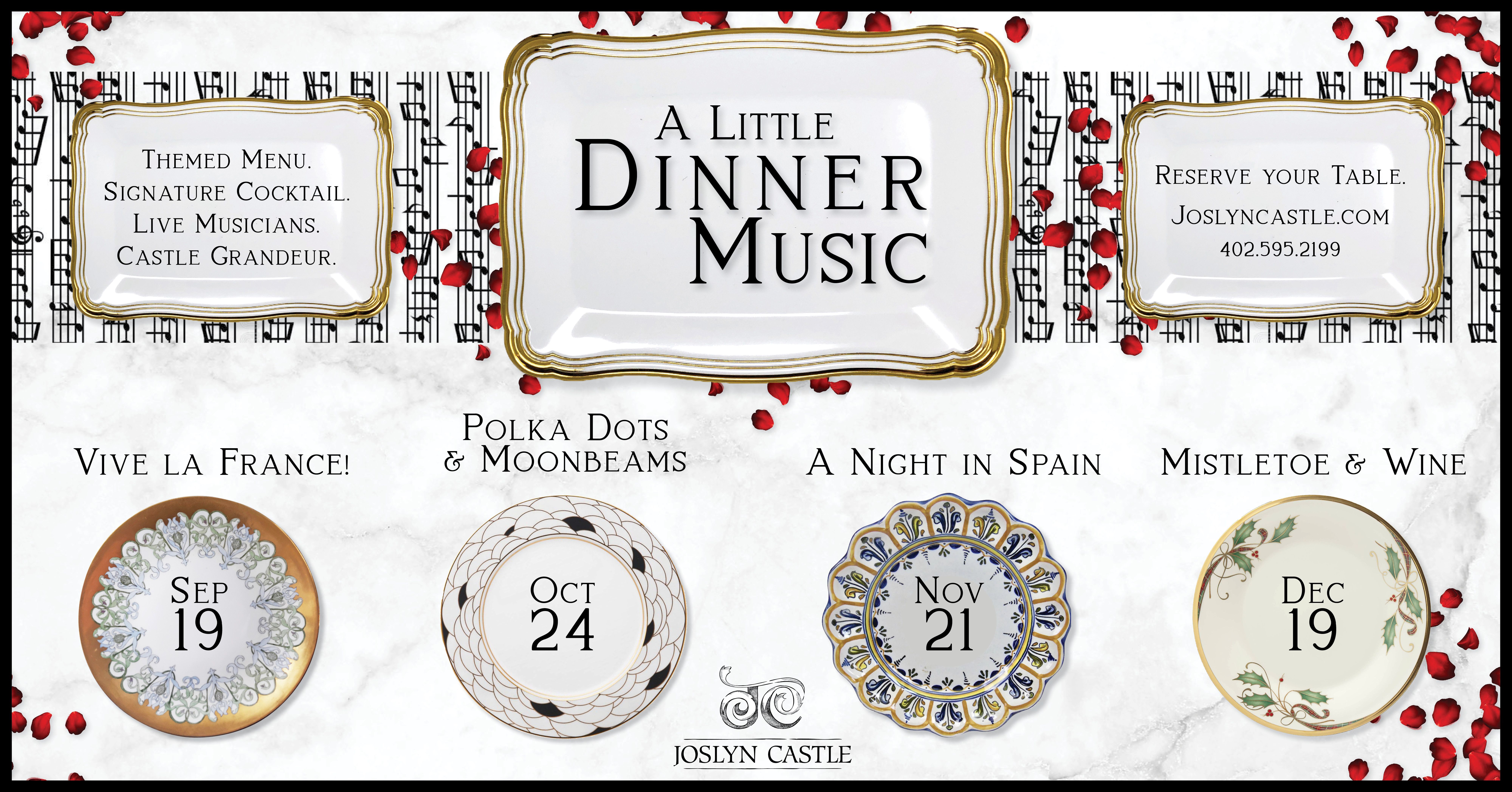 A Little Dinner Music combines fine dining with fine music—performed live!
Enjoy an intimate dinner—appropriately and safely distanced from other guests—in one of the elegant rooms of Joslyn Castle. Your special night out will be accompanied by musicians performing from the central hall. Accommodations are available for parties of 2 to 12.
Saturday, September 19 – Vive la France!
Treat yourself to an evening of elegance—French cuisine and wine in a charming setting, accompanied by French music! Violinist Yaroslav Tereshchenko and violist Anna Antropova will serenade you with selections ranging from the French Baroque to La Vie en Rose. Bon appétit!
Doors open at 7pm, Dinner begins at 7:30pm