Garden Lecture Series: Native Pollinators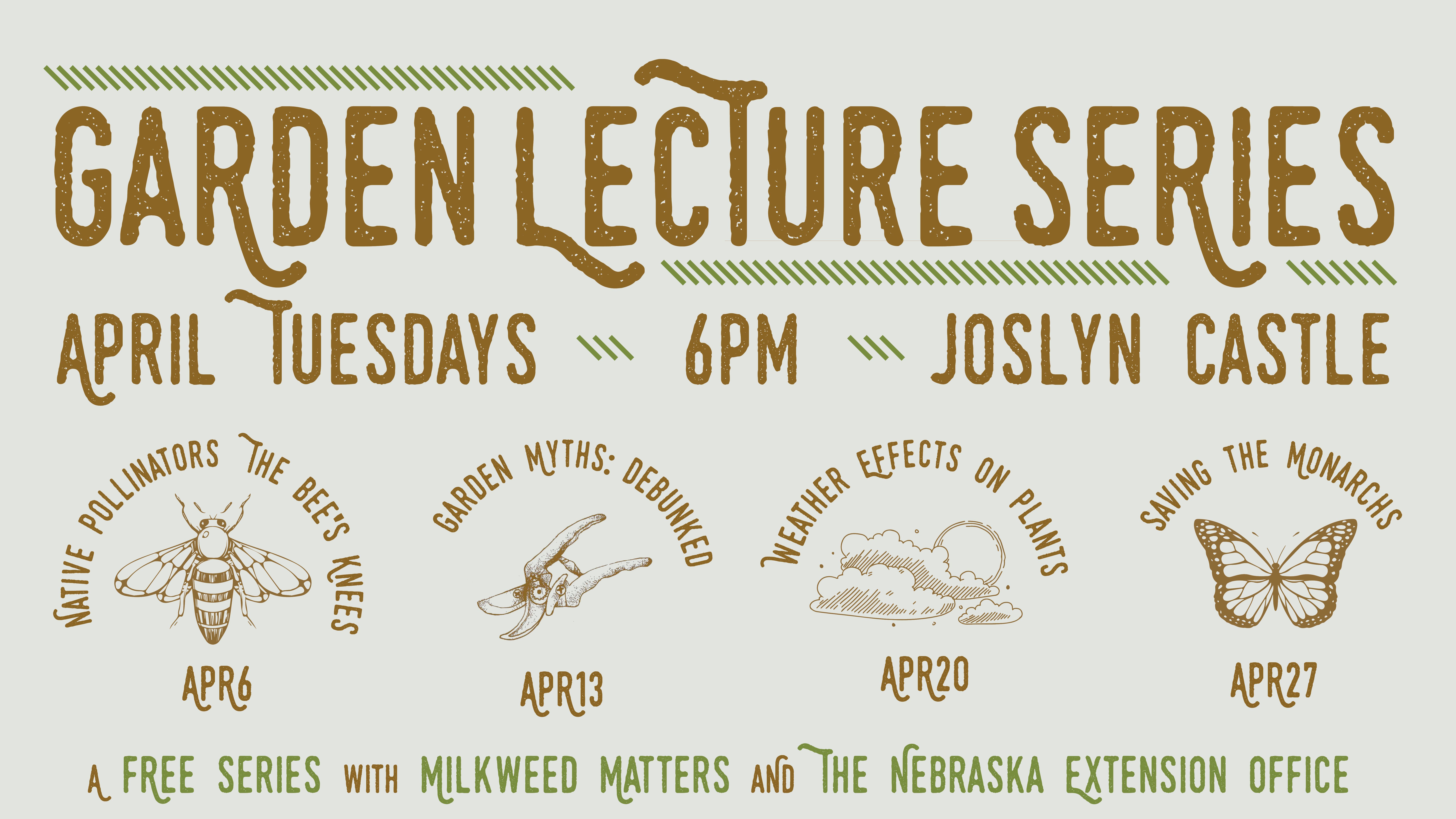 Garden Lecture Series
For city-dwellers, it's easy to forget about the nature that surrounds us. These four lectures, presented by Nebraska Extension Office and Milkweed Matters, will help you cultivate the green in your own backyard (or deck, or balcony, or porch) in practical ways.
Native Pollinators: The Bee's Knees
For this lecture, Jody will introduce you to some overlooked pollinators, which include native and solitary bees. She will open your eyes and hearts to the world of bees that may nest and forage in your backyard. Learn how you to attract, identify, appreciate, conserve, and protect these truly special insects.
Jody Green is an Extension educator with Nebraska Extension in Douglas-Sarpy Counties. She holds a doctorate in entomology from Purdue, where she studied termites through graduate school. Jody works in the community, delivering insect-related information through presentations, Extension blogs, newsletters, radio, social media outlets like Twitter (@JodyBugsMeUNL) and Facebook, local news media, NET's "Backyard Farmer", and cohosts a podcast called "Arthro-pod".