Close To Home: Songwriting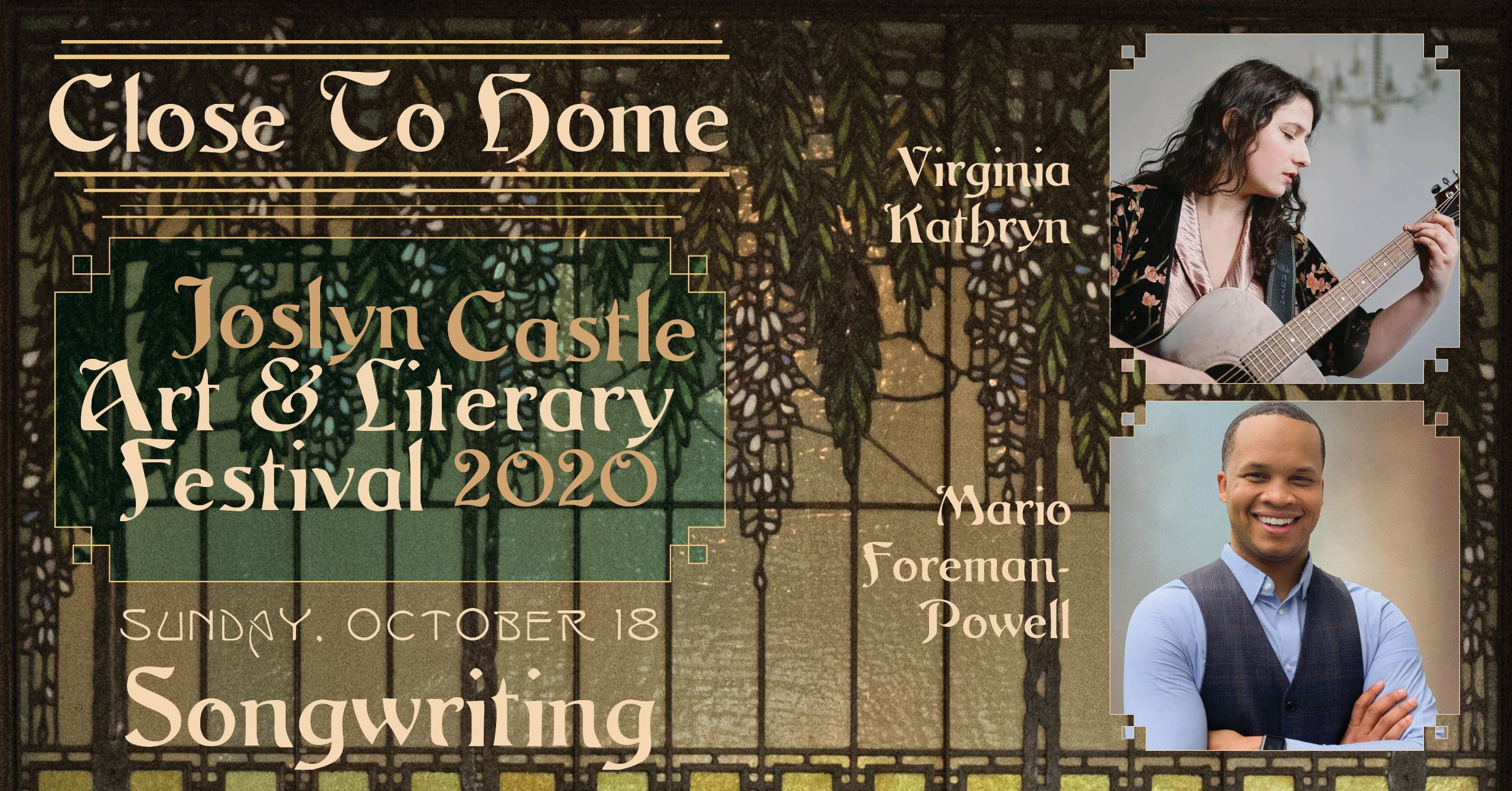 Music can alter our emotional state faster than any other art form. Get lost in the sound and storytelling with Omaha songwriters Virginia Kathryn and Mario Foreman-Powell.
ABOUT THE SONGWRITERS
––Virginia Kathryn––
Virginia Kathryn writes music at the intersection of folk, blues, and jazz. In 2012, she started performing in coffeehouses and restaurants. Over the years, she has produced original compositions for local filmmakers and videographers, recorded medieval music for a traveling museum exhibit, and played her original music at house concerts and neighborhood bars.
In 2016, she was selected as a participant for the Silkroad Ensemble's Global Musician Workshop. During the 2016 and 2017 workshops, she performed alongside Abigail Washburn, Aoife O'Donovan, Bruce Molsky, and many more artists who are part of Yo-Yo Ma's Silkroad Ensemble. In 2018, she received a scholarship to attend Richard Thompson's Frets & Refrains Songwriting Camp.
Her experience at these workshops inspired her to write about folk music from a new perspective. She was invited to speak and perform at TEDxUNO 2017. There, she made a case for folk music as a medium through which contemporary stories can be told: turning back to our history to express the voice of the global community.
In community involvement, she has volunteered with Omaha Girls Rock since 2015 as an instrument instructor, workshop leader, and band coach, as well as teaching for the after-school program. She was nominated by the Omaha Arts and Entertainment Awards committee for Best Blues Artist in 2017, and Best Folk/Americana in 2018.
Her debut album, Vintage Sepia, was released in June 2018. It is available on all streaming services. She is currently working on her second album, Restless Young Thing, and planning for an independent release in 2021.
––Mario Foreman-Powell––
A Native of Colorado Springs, Mario earned his Bachelor of Arts degree in Music composition and performance from Hastings College. In his tenure at Hastings College, he was heavily involved in musicals and earned awards such as: being named Mr. Bronco, Who's Who, and awarded the Duane E. Johnson outstanding contributor award. Finally, wrapping up his college career he was an Intern with Evergroove studios in Evergreen, Colorado.
After college Mario served as a director of music from 2013-2018 at Emmanuel Missionary Baptist Church in Colorado Springs where he was over 7 ensembles. Out of the 7 ensembles two of them became recording ensembles performing with Dream Records and Reaching Records. Mario was the winner of several competitions in Colorado such as the Colorado Springs Omega showboat (the first contestant with a perfect score) Colorado Springs National anthem contest winner and the winner of Sky Sox Idol.
In addition to his success in Colorado. he has played/sang with artist such as saxophone recording artist Ron McMillon, Gospel artist Babbie Mason and Thomas Dawson of the Commodores. Proceeding his winnings in Colorado, Mario was stationed in Omaha Nebraska where he began to dive into the community. After winning the Omaha Performing Arts 2019 Singer-Songwriter Competition 18+ division, he appeared on the line up for the OMAHA music Festival where he featured his original song "Sometimes" which can be found on streaming service in addition to a few other singles.
He enjoys performing, writing and arranging music in addition to theater. He proudly serves his country as a Vocalist in the United States Air Force Heartland of America Band at Offutt Air Force Base in Omaha, Nebraska.