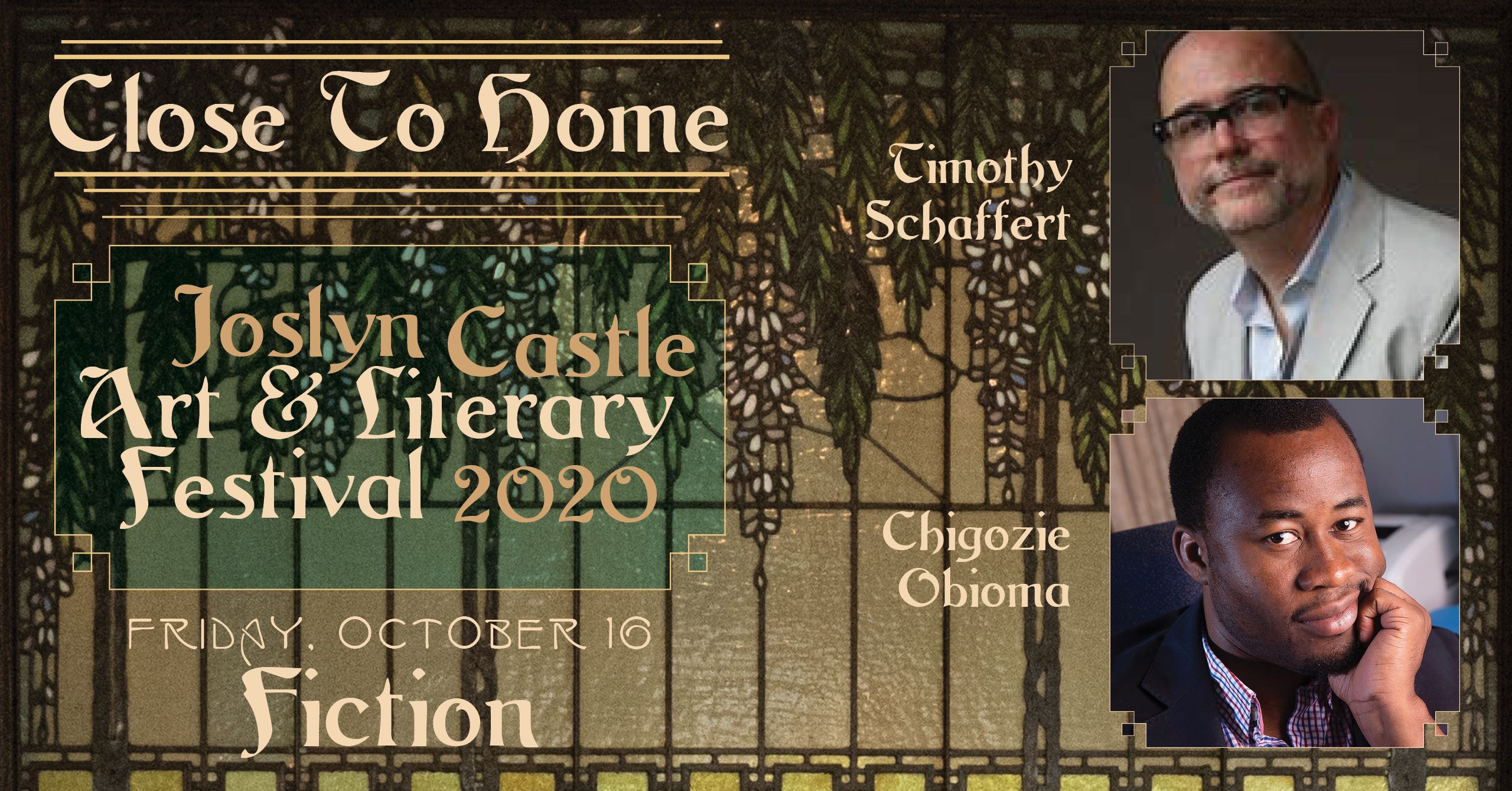 Each novel creates a world with words—one we feel we can walk around in and live through the eyes of its characters. Timothy Schaffert and Chigozie Obioma are crafting those worlds for us right here in Nebraska. Enjoy a reading from each of these distinguished novelists in this one-hour virtual show.
ABOUT THE AUTHORS
––Timothy Schaffert––
Author of five novels: The Swan Gondola,The Coffins of Little Hope,Devils in the Sugar Shop, The Singing and Dancing Daughters of God, and The Phantom Limbs of the Rollow Sisters (all from Unbridled Books). Assistant Professor of English at University of Nebraska-Lincoln. Director of the (downtown) omaha lit fest. Contributing editor, Fairy Tale Review.
The Swan Gondola is a story of love and ghosts set among the flimflam men, snake-oil salesmen, occultists, and actresses of the 1898 Omaha World's Fair; an Oprah.com Book of the Week, and a recommended read from Good Housekeeping, The Week, Library Journal, Booklist, Historical Novel Review, and reviewed in Washington Post, Miami Herald, Omaha World-Herald, Minneapolis Star Tribune, and others.
––Chigozie Obioma––
Chigozie Obioma was born in Akure, Nigeria. His first two novels, The Fishermen (2015) and An Orchestra of Minorities (2019) were both finalists for the Booker prize, one of only two writers in Booker prize history. His novels have been translated into more than 30 languages and won the inaugural FT/Oppenheimer Award for Fiction, an NAACP Image Award, the LA Times Art Seidenbaum award, a Nebraska Book award and was nominated for many other awards. His work has appeared in VQR, The Guardian, Esquire, Granta, amongst others. He is a professor of Creative Writing and Literature at the University of Nebraska-Lincoln