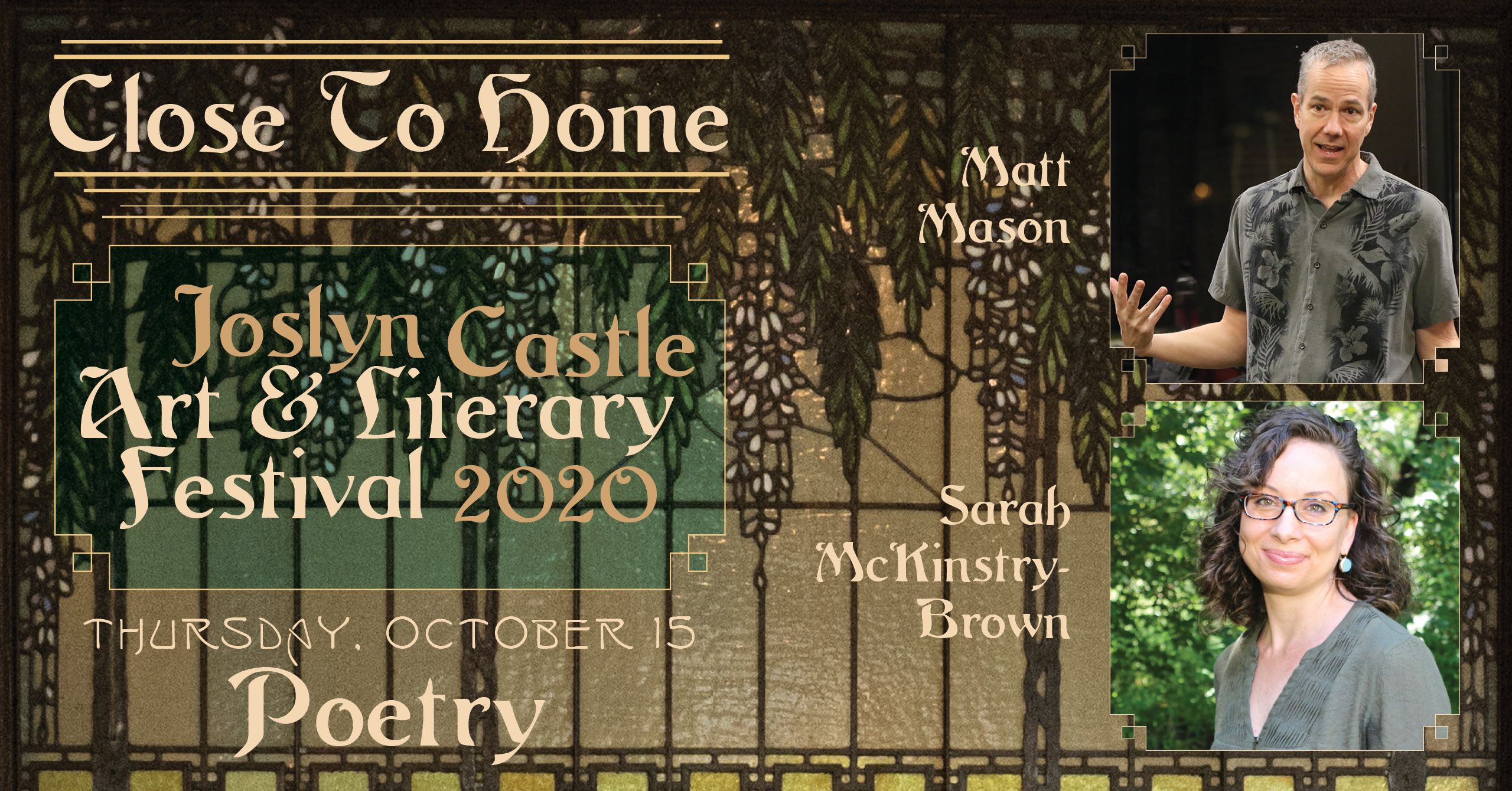 Poets push language to its limits to explore the endless shades of human emotion—wonder, melancholy, shock, transcendence. Matt Mason and Sarah McKinstry-Brown will be your guides in that journey to map the heart in this one-hour reading.
ABOUT THE POETS
––Matt Mason––
Matt Mason is the Nebraska State Poet and Executive Director of the Nebraska Writers Collective. He has run poetry programs for the State Department in Nepal, Romania, Botswana and Belarus. Mason is the recipient of a Pushcart Prize and his work can be found in magazines and anthologies including Ted Kooser's American Life in Poetry. The author of Things We Don't Know We Don't Know (The Backwaters Press, 2006) and The Baby That Ate Cincinnati (Stephen F. Austin University Press, 2013), Matt is based out of Omaha with his wife, the poet Sarah McKinstry-Brown, and daughters Sophia and Lucia.
––Sarah McKinstry-Brown––
Sarah McKinstry-Brown is the winner of an Academy of American Poets Prize, two Nebraska Book Awards, and the recipient of a Sewanee Writers' Conference Tennessee Williams Scholarship in poetry. She earned her MFA and her MA from the University of Nebraska at Omaha and is the author of two books of poetry, Cradling Monsoons (Blue Light Press, 2010) and This Bright Darkness (Black Lawrence Press, 2019). Her poetry was most recently anthologized in Nebraska Poetry: A Sesquicentennial Anthology. Originally from Albuquerque, Sarah was raised on a steady diet of technicolor sunsets and green Chile. She is married to the Nebraska State Poet, Matt Mason.