Architecture on Tap - Michael Alley EVENT FULL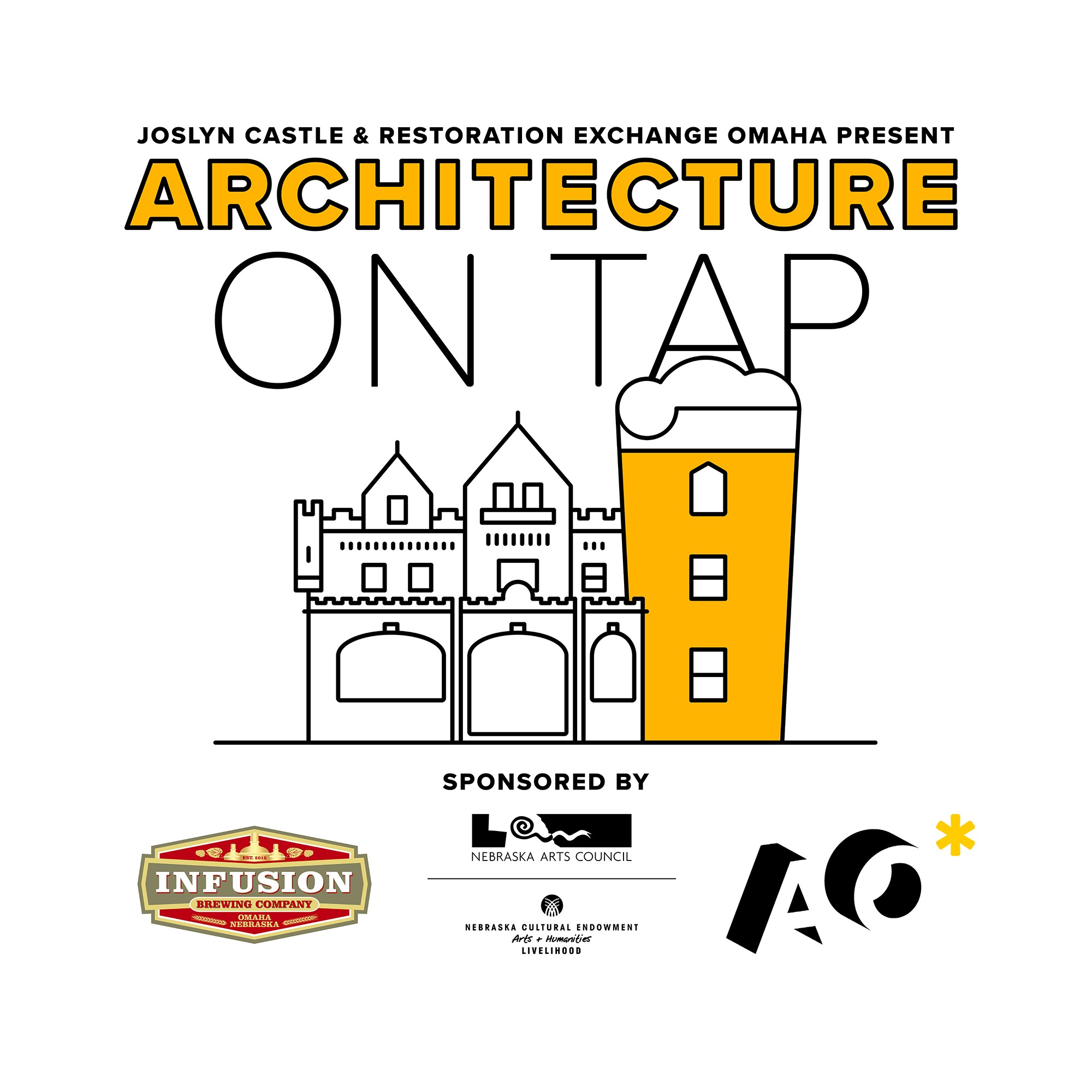 The Joslyn Castle and Restoration Exchange Omaha present Architecture on Tap, a celebration of our historic built environment and the pillars of architecture who left indelible marks on the fabric of Omaha.
Architecture on Tap is free to the community on Tuesday evenings in July. Grab a beer from Infusion Brewing Company, explore an exhibit of historic and contemporary blueprints displayed throughout the first floor of the Joslyn Castle, then settle in for a lecture presented by local experts.
Tonight we welcome architect Michael Alley, principal of Alley Poyner Machietto, to wrap up our series with a discussion about Omaha's relationship with our historic built environment.
Architecture on Tap is sponsored by AO* Omaha and Infusion Brewing Company.
Doors open to the public at 5:30pm, and presentations start at 6pm.
Space is limited! Registration is free and required.